Become A Trendsetter In Celebrating Football At The FIFA World Cup 2014 With Our Fancy Collection Of Indoor And Outdoor Gadgets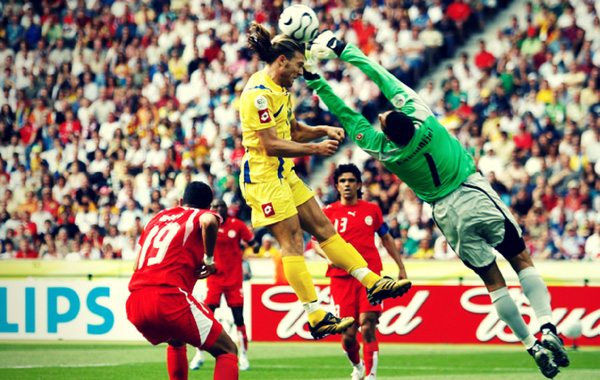 Just two more days and the world will once again be set to experience the football fever in the Brazilian style this year. Starting from June 12 to July 13, this will be the second time Brazil will be found hosting the FIFA World Cup 2014 with all its grandeur and sporty spirit. It's an international extravaganza that keeps the entire globe glued to their television screens or at live events for an entire month at a stretch. This is not just a game, it is indeed a time of celebrating one of the most valued sports on an international stature. But before you start this journey of football mania, we would like to present some of our coolest gadgets that could make you stand out from the crowd in terms of celebrating this game in your own style. Some gadgets are meant to make you look stylish incase you're up for a live match while there are others which will make your indoor hours of entertainment an awesome delight. Time to raise the curtain and bring about a football festivity complemented with striking gadgets.
Sometimes it's about coming out from the standards and setting a new one for yourself. That's exactly why this eco-friendly pair of handmade sunglasses could be the next thing you'd want to flaunt while setting off for your game of football. They'll give you 100% UV protection and will also set you apart from others who're still into wearing those common designer sunglasses.
Clip-on Umbrella Solar Charger
Incase you don't land up getting a seat in the shadier part of the stadium, this umbrella is going to come real handy in times of emergency. But it's not just a shade, infact it is a solar charger too. So, you can be sure of not losing out on your phone or tablet charge while taking snaps during the game.
If you're at home all set to watch your favorite team smash up their round at FIFA, you definitely would want a bucket of popcorn by your side. That's general human behavior and to make sure you don't grab too much of calories, this popcorn maker is just the thing you'd need. Microwave, healthy popcorns will be with you in no time.
Cuisinart Mix-It-In Soft Serve Ice Cream Maker
Heat is rising and so is the demand for relishing cool stuffs such as ice-creams. With this ice-cream, sorbet maker in your kitchen, you'll never be short of guests during the match hours for sure. Beat the heat and watch your game with friends and family without bothering too much on getting your ice-cream prepared on time.
Sony FMP-X1 4K Ultra HD Media Player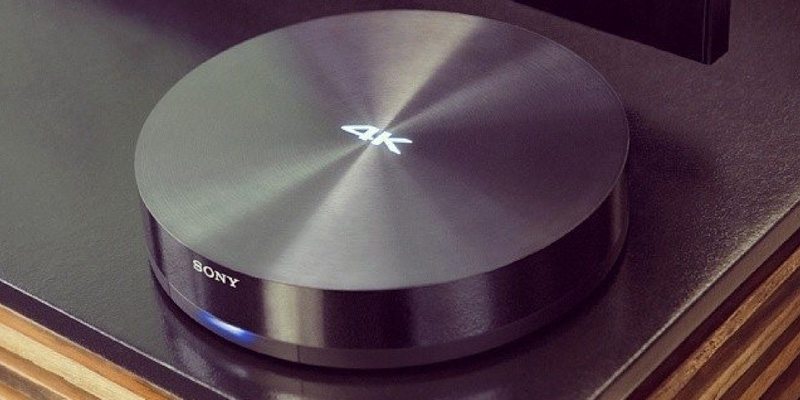 For those who happen to own a Sony 4K Ultra HD TV, this is the ideal extension you'd want to have. It will enhance your in-home media experience to a level completely unimagined before. Every single kick of the match will be crystal clear for you, as if you're watching it live. If you're a real soccer freak, this deal is going to be precious for sure.
Inflatable Jumbo Tron Movie Screen
Just like the experience at the theater, this inflatable screen will give you giant screen experience of watching your favorite team in the backyard. A cool summer evening with neighbors around and a theater-like set up by your side could be the best time to enjoy your game of football to the fullest.
It's only half the size of a real football but could be handy for a drink fest when your favorite team wins their game. Celebrating football victory with a football inspired cocktail shaker possibly sounds like the best combination you could have.
Zulu Zion – The Raddest Socks Of Them All
Carry a different look at the stadium with these brightly patterned socks that will make you look all geared up to cheer for your team out there. You can't wear your normal get up at your game of soccer, you need to look unique after all. And what better way to do so than these Zulu Zion shiners.
Soccer Ball 3D Deco Light
For your little ones going crazy about the upcoming football festival, you could have this soccer ball 3D light with a cracked wall decal in their bedrooms. It would seem as if someone has given a big shot that resulted in the ball being embedded in the wall with a cracked appearance outside.
This is not a standard video camera which is too heavy a weight to carry at places such as a football stadium. Instead, this one fits right into the palm of your hand and ensures you get your best shoot without much of a hassle.
One small bag looking extremely chic and versatile could be the only thing you'd need to carry while going for the match. It keeps your necessary stuff such as a bottle of water, your gadgets etc. safe and sound and looks stylish at the same time.
Piggyback Rider Standing Child Carrier
If you're going to the stadium with your little one beside you, the Piggyback Carrier is a must have. It will not only let your kids get the best view from their seat but also ease you from carrying your kids constantly on the shoulder.
Those were just a few of the cool stuffs you'll find on our gadget storehouse. Get on with more surfing and find other useful gadgets for yourself as well. FIFA World Cup 2014 is not going to come every year after all. Let the ball roll and bring on the best game of soccer ever. Happy Gadgeting!