Digital camera buyer's guide for 2020
Do you get a little envious of the professional quality photos and videos your favorite influencers post online? Do you wish you could sprinkle a little of the same pixie dust over the content you produce with your smartphone? If all that sounds familiar, you need a camera upgrade. To help you get started, we're sharing our 2020 digital camera buyer's guide.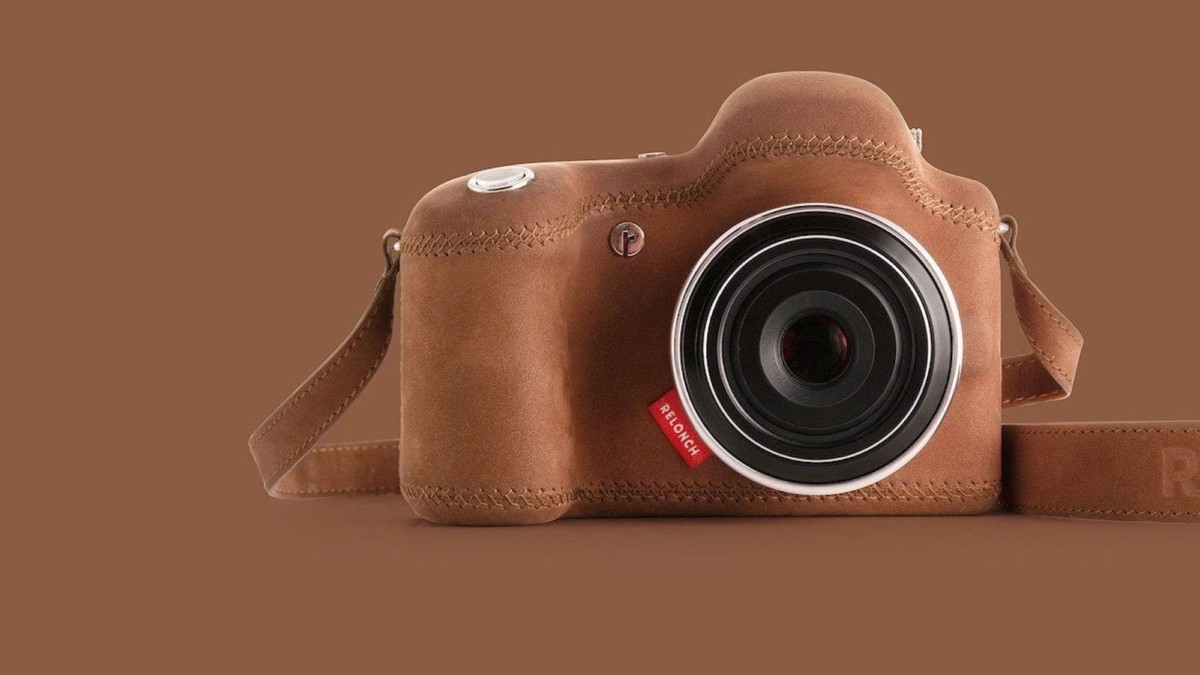 If you've been chugging along, relying on your smartphone camera for your blog or vlog, you know that you just can't generate the same results—or traffic—as the competition does with their pro-level digital cameras and skills. And if you're a hobbyist photographer, we know you're serious about your camera gear, too. That's why this 2020 digital camera buyer's guide will come in handy.
We know you're probably wondering if you even need to buy a digital camera in 2020, what with all the photography advancements phones like the iPhone 11 Pro have made in the last few years. But if you're committed to your photography or videos, you need a digital camera.
Related: Ultimate guide to buying a 4K action camera
According to TIME, digital cameras have differences in sensor size, lens technology, and other factors that are difficult for smartphone cameras to replicate. That being said, the Relonch AI app can light up your photos and videos just like a lighting crew.
So are you ready to give your photos and videos extra pizazz? Check out the guide below for digital cameras that will take your photography and videography to the next level.
Sony ZV-1 Digital Vlogging Camera
If you're an aspiring Vlogger, you know how vital portability is when it comes to film equipment. The Sony ZV-1 Digital Vlogging Camera is a small video camera that's perfect for taking anywhere you want to go. Best of all, this Sony camera was designed to help you create videos for your followers. It weighs just 294 grams and is easy to use. No matter your skill level, this vlogging camera will let you create the videos you want to share with your followers.
LUMIX S1 Digital Mirrorless Camera Kit
Another great option on our digital camera buyer's guide is the LUMIX S1 Digital Mirrorless Camera Kit. Thanks to a 24.2MP CMOS sensor, this device lets you capture realistic detail. And with 4K 60p video, the digital mirrorless camera kit records even quick-moving scenes. You'll love the advanced recognition technology, which allows the camera to focus at all angles. Finally, this splash- and dust-resistant camera can work in freezing temperatures as well.
Sony A7R IV Mirrorless Camera
For professional photographers and serious enthusiasts, look no further than the Sony A7R IV Mirrorless Camera. Its full-frame sensor is stronger than smaller APS-C sensors when you're looking to compensate for low-light and control your depth of field. This mirrorless camera also boasts Fast Hybrid Autofocus, advanced subject recognition, and 4K video. You'll enjoy incredible detail with area-specific noise reduction from the Sony BIONZ X processor.
Sony A7R IV Mirrorless Camera on a White Background
Canon EOS C300 Mark III Cinema Camera
The Canon EOS C300 Mark III Cinema Camera has a Super 35mm 4K CMOS sensor. It's a movie-making sensor that captures incredible photos. And the Dual Gain Output technology gives you images with lower noise and more dynamic range. Finally, with more than 16 stops of dynamic range, this camera will satisfy your videography needs.
Fujifilm X-T4 Mirrorless Camera
Another still/video combo is the Fujifilm X-T4 Mirrorless Camera. This flagship mirrorless camera from Fuji uses IBIS, which gives you in-body image stabilization. This technology ensures crisp photos, even if you're using a slow shutter speed. Additionally, you'll get improved autofocus with this camera's algorithms for tracking faces and eyes. Overall, the X-T4 is great for amateurs and professionals.
Nikon COOLPIX P950 Superzoom Camera
You'll always be able to get close to your subject with the Nikon COOLPIX P950 Superzoom Camera. This incredible camera can zoom up to 83 times. And the COOLPIX zoom camera is impressive in its own right, too, since it shoots 16-megapixel photos. The video camera also records 4K quality. Whether you're taking stills or videos, this camera will capture the content you need.
Nikon D780 Full-Frame DSLR Camera
Those nighttime shots won't be a problem anymore with the Nikon D780 Full-Frame DSLR Camera. This 24.5-megapixel camera offers extra light with its backside-illuminated FX sensor. Additionally, this full-frame camera has an optical viewfinder that can track movement. So when you're filming an evening event, this high-resolution camera will catch everything. And for videos, it'll let you get some great ones in 4K.
Insta360 One R Modular Action Camera
The Insta360 One R Modular Action Camera lets you shoot in wide angles in 4K quality and at all 360 degrees. Also, it's easy to switch between the 4K and 360-degree settings. This updated camera has a full-color touchscreen that makes it super-simple to manage your recordings. Finally, it's waterproof up to five meters deep for underwater photography.
Sony A6100 Mirrorless 4K Video Camera
If you're a beginner, the Sony Alpha A6100 Mirrorless 4K Video Camera gives you some of the best features of Sony's mirrorless cameras at an affordable price. It boasts a 24-megapixel APS-C sensor, which makes the camera compact. It also includes Sony's AI-based Real-Time Tracking and Real-Time Eye autofocus, allowing it to recognize and follow subjects. Most convenient, like the Sony A7, the A6100 also uses the Sony E mount. So if you want to upgrade, your lenses will fit both models.
Sony Cyber-Shot VII Digital Camera
For the travel photography enthusiast, look no further than the Sony Cyber-shot RX100 VII Digital Camera. It lets you shoot 4K videos at 30 fps and slow motion at 240, 480, and 960 fps. Its compact size makes it great for traveling. And its superb capabilities are ones that even a pro would be proud to carry. It's on the pricier side but should last you for years while offering you some snazzy capabilities as well as being a pocket camera that's easy to use.
This digital camera buyer's guide should help you navigate the 2020 camera market. In any case, these devices are sure to give your online work or vacation photos a little extra something. Is there a camera you adore that you think we should include? Drop us a note.
The Gadget Flow Daily Digest highlights and explores the latest in tech trends to keep you informed. Want it straight to your inbox? Subscribe ➜