DokiWatch is a Colorful Smartwatch Designed for Kids
Much like the smartphone, the smartwatch looks likely to rise from a cumbersome start to become an essential, everyman device. The Apple Watch and Samsung Gear are at the forefront of this trend, offering high resolution screens, smartphone connectivity and sleek looks. But unlike a smartphone, it is almost impossible to imagine equipping your child with one of these watches — they are simply too fragile, too "grown up". In contrast, the dokiWatch is a wearable device that most children will love, and many parents will support.
The watch has been designed specifically with kids — between the ages of six and twelve years old — in mind. Apart from a 1.22-inch touchscreen display, the dokiWatch is covered by a surface of durable, water-resistant TPE. It runs on a customized version of Android that offers both fun and utility for the wearer, while excluding potentially unsafe content.
For instance, the child wearer can contact a parent directly through voice and video calls, along with voice, emoji, and text messages. The watch uses GPS and Wi-Fi to send location updates, meaning that parents can see where their child is through a smartphone app. If the child pushes the red SOS button on the side of the watch, relatives will automatically be called; the watch will also record 60 seconds of audio from when the button is pushed, while logging the location. Parents can even designate certain areas as prohibited, meaning they will get an alert should their child wander in that direction.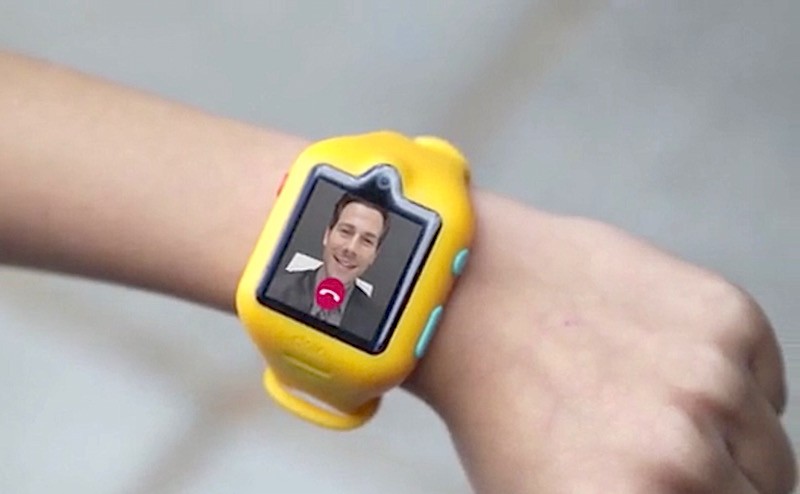 Even with such surveillance, kids probably won't want to remove the dokiWatch. They will be looking after their Tamagotchi-style virtual pet, which gets stronger and healthier as the wearer takes more steps and burns more calories. With each milestone, the child earns a badge. Given that the watch has an open SDK, many more such games might be on the horizon, and in the meantime, kids can customize their watch with on-screen wallpapers and stick-on charms.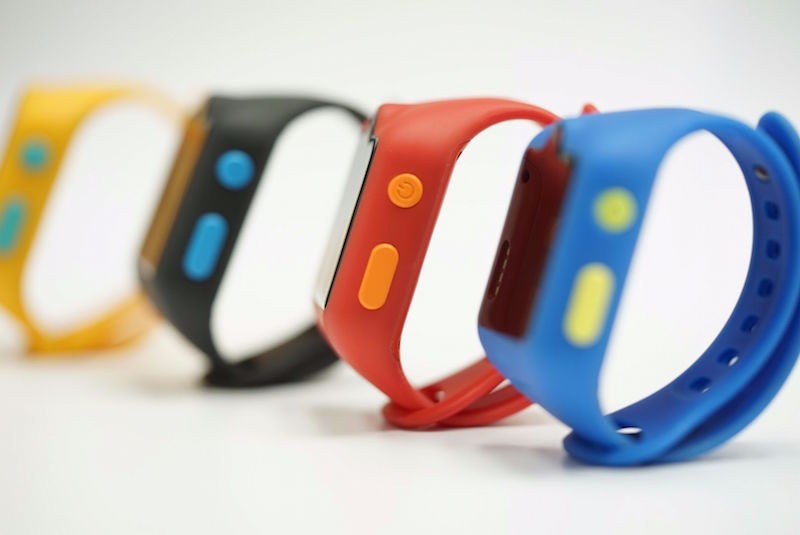 Currently raising funds on Kickstarter, the dokiWatch is available in four colors for early birds to pre-order at $149, ahead of an expected retail price of $179. Shipping starts in April of this year.