Pimp Your Ride with these Awesome Automotive Gadgets
For most people, a car represents independence and a way to get around. Others see soul in the metal, giving their cars names and treasuring them like children. Finally, there are the enthusiasts, who hold classic models in reverence and consider customization to be a competitive sport. However you think of your wheels, this roundup of automotive gadgets should improve the daily drive.
Everyday Maintenance
This valve cap replacement sends live tire pressure data to your smartphone.
With CarDroid under the hood, you can also get fuel economy info and diagnostics on your phone.
You can use this battery to jump-start your car or charge your phone.
Keep your paint job looking pristine with 3M's spray-on coating.
Driving Upgrades
CarVi sits on your dashboard, monitoring the road and issuing early warnings about upcoming hazards.
What CarVi does for safety, GoFar does for emissions and economy, providing guidance on optimum throttle use.
RayGo
This tiny device fits to your steering wheel, giving you quick access to preset instant-messaging replies.
In-Car Entertainment
The Okra provides the perfect tablet mount for watching movies in the back.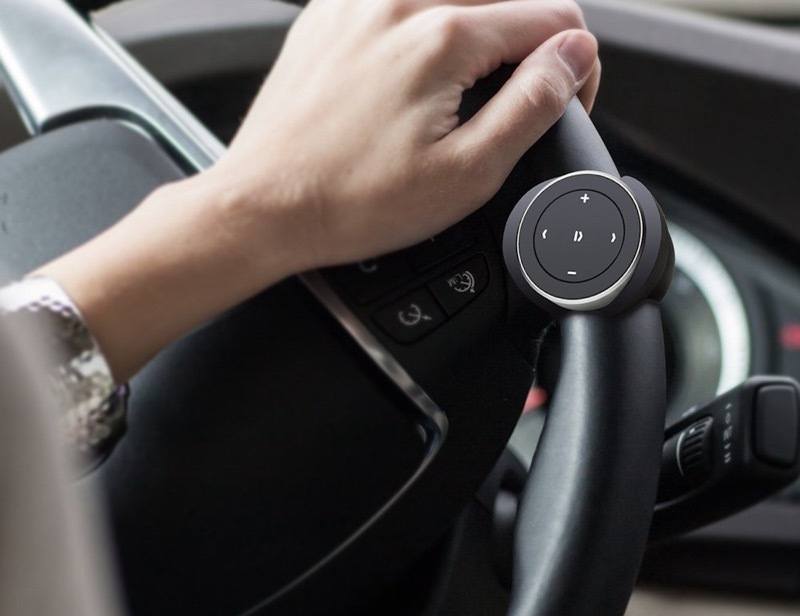 Skip tracks and adjust the volume of your stereo without looking away from the road.
Stream music wirelessly from your phone to any in-car music system.
Home from Home
Work in your car on business trips with this laptop stand and storage combo.
This travel mug lets you brew coffee on the road, and can even regulate the temperature.
Instead of camping in the cold, get a comfortable sleep in the back of your car.
Get a hot shower in the remotest places on earth!
Travel in Style
Turn up the volume, and these cool stickers will light up with equalizer bars.
Better still, these LED lights give your ride the full Bladerunner look.