Ring vs. August vs. Nest Doorbell – Which smart doorbell is the best?
Looking for a way to beef up your home security without breaking the bank? A smart doorbell does just the trick. With clever cameras, smart sensors, and incredible apps, it can be tough to determine which one to buy.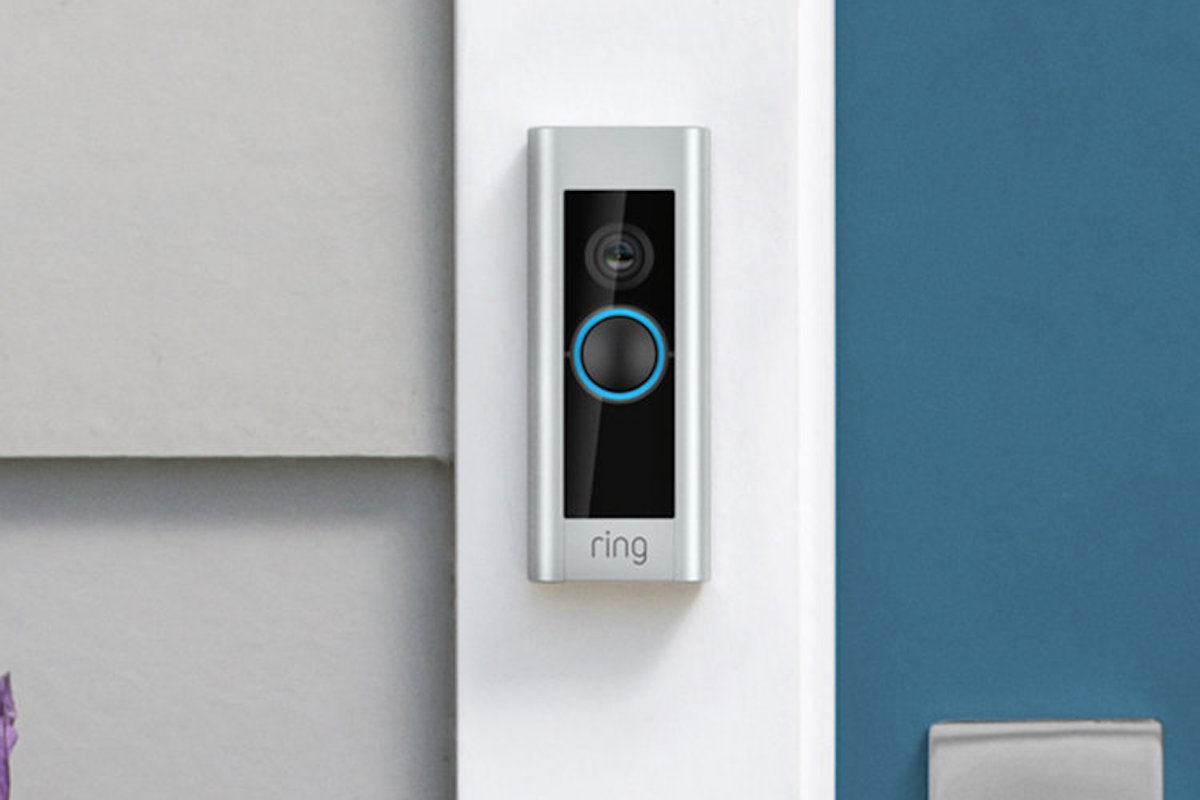 What are some popular smart home security devices? It depends on what you need, but automatic lights can help thwart break-ins, smart locks help you have peace of mind, security cameras offer a live feed, and you can even install compact door and window sensors.
Is there a more affordable way to secure my home? Absolutely! From lights to doorbells to sensors and everything in between, securing your home doesn't need to cost an arm and a leg.
Where can I find more smart home security devices? We have plenty of products in this space and you can find them all here.
Of all the smart home silos, smart home security is exceptionally popular and for good reason. Clever technology has given us the skills and ability to keep an eye on our homes from anywhere in the world. As something only previously achievable by governments and large companies, families everywhere have total peace of mind.
And, within that space, cameras are everything. But, they're no longer confined to bulky systems loaded with wires à la Big Brother. Brands have taken the modest traditional doorbell and transformed it into an incredible home security system.
With a camera, sensors, and loads of integration, smart doorbells are one of the most cost-effective home security solutions you can buy. Whether you're a seasoned tech enthusiast or a total novice, it can be hard to determine which one you should buy.
Check out our full comparison of the Nest Hello, the August Doorbell Cam Pro, and the Ring Video Doorbell Pro to see which one is best for your home.
What does a smart doorbell do?
While many people opt for a smart lock, a smart doorbell helps you keep tabs on your front door while also integrating with your other smart home security devices. They're usually pretty simple to install as they replace your existing wired doorbell.
Connecting via Wi-Fi, they feature a built-in camera and smart sensors to detect when someone approaches your property. From there, the device pings you through the app and then provides a live feed of your front door.
Which smart doorbell is the best value?
The top three smart doorbells on the market are from Nest, August, and Ring. Here's a breakdown of their features and prices:
Nest Hello Video Doorbell Powered by Google, Nest Hello detects humans and objects near your front door and can even distinguish between them. It even recognizes faces as your friends and family. Connecting to Google Assistant, it integrates wonderfully into your smart home. Thanks to HDR, night vision, and the 160° camera, Nest Hello offers crisp and clear images at all hours. You can even pre-record responses to play when you're not around. Subscriptions are available and cost the same as the day amount; 5-day video history is $5/month, 10-day is $10/month, and 30-day is $30/month. Price: $229
August Smart Doorbell Cam Pro August employs a clever technology called HindSight™. What it does is capture and save the footage right before a motion alert goes off, giving you the full view of events by your door. Plus, the doorbell pairs with any August Smart Lock so you can see who's visiting and even unlock your door for them, all in the same app. The basic plan offers 24 hours of free history while the 15-day history is $2.99/month and the 30-day is $4.99/month. Price: $199
Ring Video Doorbell Pro Slim and stylish, the Video Doorbell Pro offers 1080HD video, infrared night vision, and custom motion zones so you can monitor exactly as you need. With Live View, you can instantly see what's happening at your door. And you have the choice of four interchangeable faceplates to match your decor. The two paid subscriptions both offer 60 days of video history and are $10/month for the Protect Plus and $3/month for the Protect Basic. Price: $249
Which smart doorbell is the best?
If you're needing something cost-effective, the August Smart Doorbell Cam Pro is for you. It captures what you need with fewer bells and whistles and has extremely reasonable subscription pricing.
On the other hand, if you're looking for the best features, the Nest Hello Video Doorbell is your best bet. The product itself is not the most expensive, though you'll make up for that in subscriptions.
Which doorbell suits your home and needs best? Do you already own one of these? Let us know in the comments!
The Gadget Flow Daily Digest highlights and explores the latest in tech trends to keep you informed. Want it straight to your inbox? Subscribe ➜