Top 5 smart garden kits to grow your greens at home
Do you want to grow your own vegetables and herbs but don't know how? We're sharing some of the best indoor smart kits that offer easy maintenance so you can enjoy delectable greens grown at home.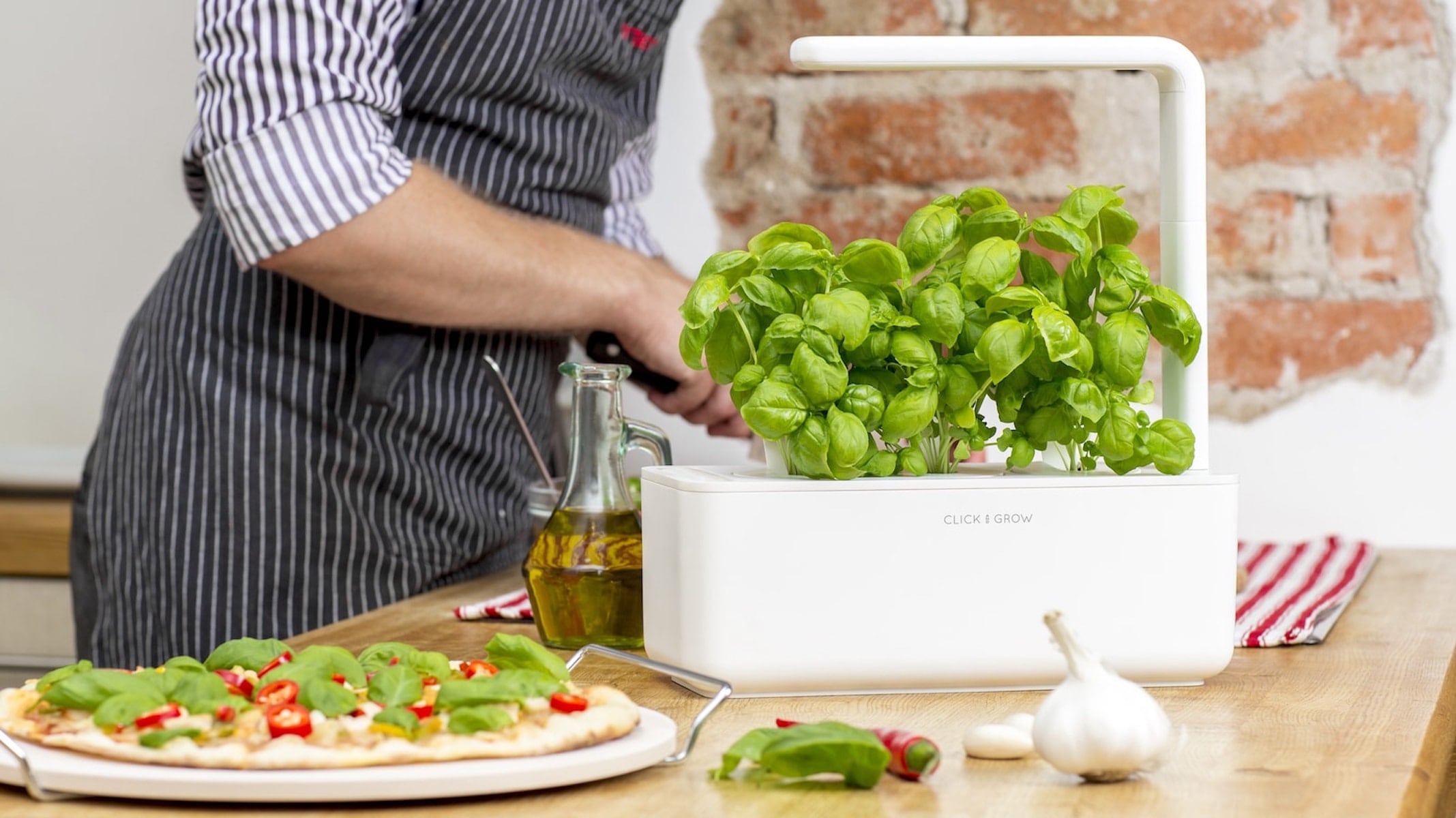 If you want to eat more greens, what better way than to source them yourself at home. It's a cost-effective way to eat healthier, and it'll give you all the bragging rights when you're serving up dinner with homegrown vegetables. Best of all, using an indoor smart garden kit lets you grow greens 365 days a day, and you don't have to rely on the perfect weather conditions to sustain life.
In today's article, we're sharing the top five smart garden kits that help vegetables to flourish with minimal maintenance and little experience required. The key to these kits? They help to produce fresh fruit and vegetables and assist with watering and lighting.
Click & Grow The Smart Garden 3
The Smart Garden 3 costs $99.95 and features a calibrated automatic watering, light, and nutrient setup. Therefore, it handles all of the maintenance for you. In fact, this is one of the best smart garden kits for providing the perfect amount of light plants and herbs need to grow. Plus, it'll ensure the perfect amount of nutrients and oxygen at root level. But if you want to become a plant expert, the app provides key information on caring for your plants.
Respira air-purifying garden
This indoor garden kit is great if you're clueless on caring for plants. It automatically waters itself every 10 days for optimum maintenance. It also includes an app that lets you monitor your plant's nutrient water level, and lighting. Impressively, Respira also purifies the air in your home. It's a great way to bring nature indoors without any confusion. Preorder the Respira air-purifying garden for $23.42.
ēdn SmallGarden indoor connected garden
Easily manage fruit and vegetables indoors with the ēdn SmallGarden indoor connected garden. For $199, this smart garden kit notifies you when the SmallGarden needs watering, needs more lighting, or the crops are ready to harvest. And with built-in LED lights, you can place this kit anywhere in your home.
Miracle-Gro Twelve Hydroponic Indoor Growing System
The Miracle-Gro Twelve Hydroponic Indoor Growing System can provide nutritional vegetables all year round, and it accommodates seeds, herb cuttings, or a young plant. Plus, it includes a side table that adds some aesthetic furniture to your home. Overall, it costs $252.10.
Hamama Microgreens Kit
Enjoy delicious microgreens in only one with this smart garden kit. This kit comes with a reusable tray, a month's supply of Seed Quilts, and easy growing instructions. You can customize the seeds from 10 different options, including Super Salad Mix, Refreshing Cabbage, and Spicy Daikon Radish. The Hamama Microgreens Kit costs $35.
What are your thoughts on these smart garden kits? As ever, let us know your thoughts and favorites in the comments.