This AI smart driving assistant can instantly detect break-ins and so much more
Make road trips less stressful with this AI car gadget. It provides four great apps in one device and even gives your car a free engine check anytime.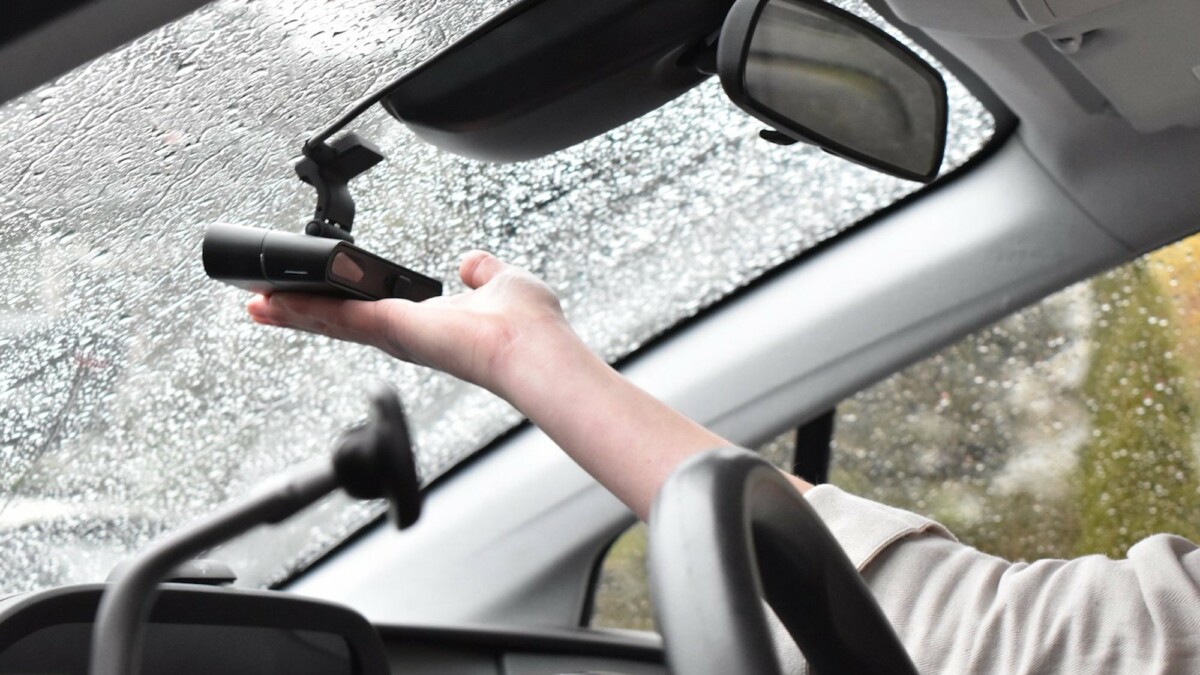 Get the ideal co-driver with the Bluebox Co-pilot smart driving assistant. This AI driving helper has 4 apps— Dashcam, Securitycam, Milesaver, and Blue Mechanic—that make it the ideal driving companion. It even gives you a complete picture of what's happening with your vehicle, inside and out.
If you drive long distances for work or vacation, you know the trip isn't always easy for you or your car. And maybe you even wish you had a codriver—you know, someone who could tell you if you look a little sleepy and diagnose issues with your car right away. Well, it looks like that's possible—in AI form—with the Bluebox Co-pilot. Let's take a closer look at this cool car gadget.
Check out this AI platform for cars and its 2 models
The Bluebox Co-pilot consists of two models: Lite and AI. The Lite version includes a dashcam and automatic mileage features as well as free engine diagnosis. Meanwhile, the AI version comes with AI features, a 24/7 security camera option, collision warning, and more.
Inspect the hardware/software
You get the Co-pilot device, OBD + Connector Cable, and the Bluebox app with your purchase. Overall, this AI driving helper is shaped like your typical dashcam and attaches to the inside of your windshield. It includes a night vision infrared LED and 160° 1,080p interior and exterior cameras for clear, detailed images day or night.
Additionally, an Intel Myria X AI accelerator, a 6-CoreARM 64-bit processor, and numerous connectivity options take this handy device to the next level. There're even stereo microphones, two 35-m depth stereo cameras, a speaker, and an SD card slot.
Get 4 helpful apps from 1 car device
Even better are the helpful apps. At launch, this AI driving helper includes four apps. Here they are below:
Smart Dashcam
The Smart Dashcam app includes interior and exterior 1,080p dashcams for a clear, detailed picture quality of what's going on both inside and outside your vehicle. That way, you always have visual proof of accidents and other violations. So it's a smart home gadget you want to have with you.
Plus, the footage is easy to download or upload to your insurance company. That's right; you could send your insurance company a detailed image of an accident which may prevent your premium from rising. What's more, the night vision feature makes it possible to record even once the sun goes down.
Securitycam
Do you worry about your car once you step away from it? You can banish those fears with the Securitycam feature. This security cam instantly sends a phone notification when a break-in occurs. It even streams/saves the event over LTE to your phone. This feature requires an optional $10/month subscription and is only available on the Bluebox Co-pilot AI.
Blue Mechanic
What to get a quick engine check before you hit the road? The Blue Mechanic feature provides one-tap engine checks. It includes instant reports of your car's health, and it's absolutely free. You can even get more info on those confusing warning lights. These let you avoid paying mechanic fees just for a diagnosis.
Mile Saver
Do you need to log your miles for work? The Milesaver feature on this AI driving helper makes the process simple. It keeps track of your road trips and miles. That way, you can be sure you're getting your best tax deduction. So you can say goodbye to adding your miles manually to a spreadsheet or forgetting to turn on your tracking app. And Co-pilot even has an IRS-compliant export feature.
Enjoy enhanced features on the AI version
This AI driving helper's AI version offers even more advanced capabilities. Lifetime OTA updates include collision warning, mask detection, and drowsiness monitoring. Also, highway autonomy will arrive on the device once the company receives DoT approval.
With these features, the Bluebox Co-pilot is a pretty incredible gadget, especially since it works on vehicles manufactured after 1996. So it turns a pretty wide range of cars into smarter vehicles. Can you imagine getting drowsiness monitoring from your 2007 car? According to Bluebox, it's entirely possible.
Learn more about the self-driving feature
According to the company's Kickstarter page, the Bluebox Co-pilot uses openpilot. It supports a self-driving feature using the Comma car harness or its own harness that is soon to be released. In fact, openpilot uses the device's AI processor, unlike the Comma 2, which uses a phone GPU.
Use the platform for AI and Robotics projects
This AI driving helper is so much more than a product. It's an entire platform thanks to its open-source panda firmware. It connects Bluebox Co-pilot's Linux applications to your car's controller area network (CAN) bus.
This is exciting because it lets you track anything from your car's speed to which door is open, letting you develop new applications. Meanwhile, the Bluebox Co-pilot's sensors, I/O-like stereo depth vision, 9-axis IMU, and other features also let you experiment.
If you want to make driving less stressful, consider the Bluebox Co-pilot. This AI-driving helper is incredibly useful with its Dashcam, Blue Mechanic, Milesaver, and optional 24/7 Securitycam. And with impressive future updates like drowsiness detection, autonomous driving, and collision detection, it makes any post-1996 car a whole lot smarter. And that's a pretty cool, cost-effective feature.
The Bluebox Co-pilot smart driving assistant typically costs $199. You can preorder it on Kickstarter for $169. What are your favorite gadgets for safe driving? Tell us about them in the comments below.