Which 2-in-1 tablet is the right one for you?
Does your workflow need a laptop? Or are you on-the-go and prefer a tablet? Why not have the best of both worlds with a 2-in-1? These powerful devices change as often as you need so you can improve your productivity.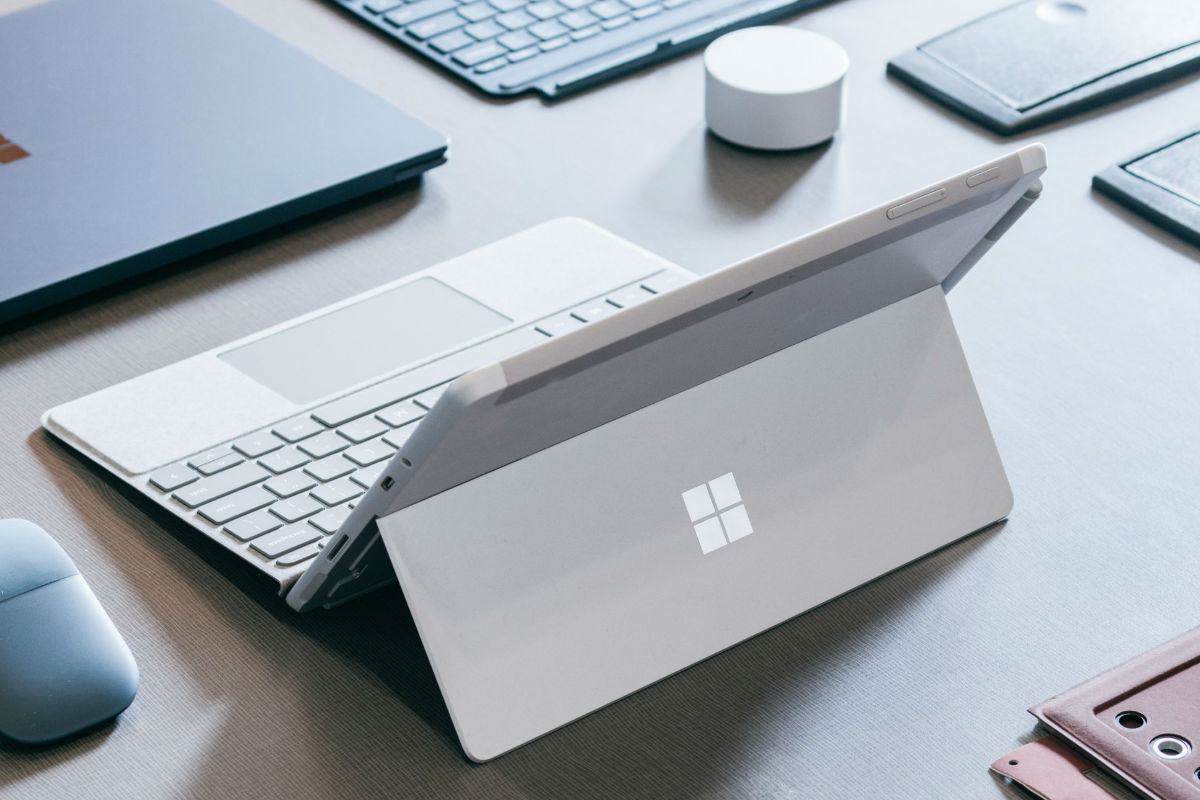 What's the latest tablet from Apple? The new iPad Pro 11″ and 12.9″ are loaded with technology. They include the new A12X Bionic chip which uses 7-nanometer technology with 10 billion transistors. With ultra-high efficiency, it's also more energy efficient.
What are the best workstations remote workers can use with 2-in-1 tablets on the go? When you work from a coffee shop, it's not always easy to get comfortable. These compact workstations offer a lightweight, ergonomic solution.
Which is the best smartphone you can buy? Smartphones go hand-in-hand with tablets. Check the best smartphones worth buying right now.
Do you hate being tied to your desk with a desktop computer? Do you find your laptop to be too cumbersome for on-the-go work, even with a slim design? It might be that you need a 2-in-1 tablet. Don't let the term "tablet" throw you. These 2-in-1 systems are designed to handle your workload but come in a supremely compact design.
From drawing to composing emails to typing away your next novella, these 2-in-1 tables of 2018 have everything you need for on-the-go productivity (even if that just means working from your couch).
Microsoft Surface Go Tablet
Giving you the performance of a laptop from a tablet-sized design, this is the lightest and most affordable Surface from Microsoft yet. Designed for people who are always on the go, the 10-inch tablet will make you more productive anywhere you need to work. The convenient design is perfect for your commute or wherever you're the most inspired.
Modbook Pro X Convertible Mac Tablet Computer
The Modbook Pro X integrates best-in-class pen technology with the power, performance, and portability of a genuine 15-inch Retina-display MacBook Pro. Ideal for power users, the tablet computer offers up to 3.1 Intel Core i7 Quad Core Processor with 16 GB RAM. Likewise, it features Intel HD Graphics 630 plus up to Radeon Pro 560 GPU with 4GB memory. This versatile device comes with a built-in stand and mount configurations, allowing for multiple use configurations including landscape and portrait canvas setups.
Lenovo Flex 14 Ultra-Thin 2-in-1 Laptop
Compact in design, don't let the total portability of this device fool you. Powered by an Intel Core i5 processor, the Lenovo Flex 14 stays with you every step of your day. It comes ready to use with Windows 10 Home while the 8GB RAM can tackle anything you throw its way. Transforming from a laptop into a tablet and back in just seconds, the Flex 14 helps you push the boundaries of where and when you work.
Gadget Flow members get an extra 5% off + free shipping. Code: EXTRA5
Lenovo Yoga Book C930 Laptop
The laptop redefines the entire concept of portable productivity with a beautiful dual display design. The e-ink display serves multiple purposes based on your needs. You can either use it as a digital keyboard with multiple language support or even as digital paper for notes or sketching. Additionally, it can also turn into an e-reader whenever necessary.
HP Chromebook x2 Chrome OS Convertible Laptop
The detachable HP Chromebook x2 allows you to use it as a laptop or tablet as and when you need. With its thin and lightweight design, the HP Chromebook x2 is suitable for creating, sharing, and entertaining on the go. In fact, at just 8.2 mm thin and 1.62 pounds, it also fits in just about any bag.
HP ENVY x2 Always-On ARM Laptop
With an incredible battery, this two-in-one device can last up to 1,000 hours on standby. In addition, it powers you through the day with a whopping 22 hours of running time. When you need to hunker down and get to work, the device has an adjustable angle for the display and an ergonomic keyboard.
Do you currently use a 2-in-1 tablet? Tell us about your experience in the comments below.
The Gadget Flow Daily Digest highlights and explores the latest in tech trends to keep you informed. Want it straight to your inbox? Subscribe ➜