12 Beach Must-Haves You Need This Summer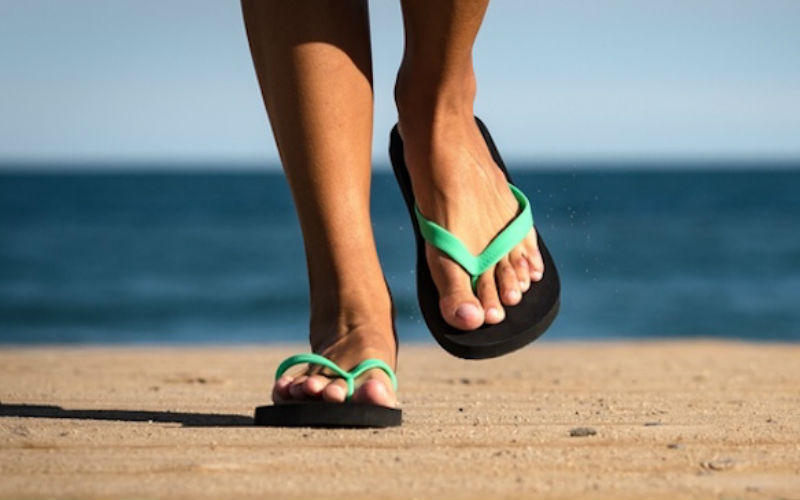 Since it's summer and just about the time you plan your weekends at the beach, we thought of ending the week with a roundup on our latest favorite beach must-haves. Because we believe that you can never have too much of beach at once. The freshness of the sand and the peace of the waves is always a beauty to watch. So naturally, summer and beach outings are inseparable. But you can't just head to the beach without having the right accessories by your side. In fact, these 12 accessories happen to be just perfect for your day at the beach. Let's see why:
A perfect day at the beach begins with a good lounge. But a lounge is not complete without a backrest. In fact, if you are using a beach mat, propping your back against a bag or backpack is not always a good solution. That's where this backrest comes in place. All you need to do is unfold and take your seat. It's that simple.
Additionally, if you are not comfortable with a beach mat, go for this lounge instead. The coolest thing here is that you will not need a pump. You can just glide it through the air to blow the whole thing up. Even if you are not at the beach, you can use this lounge easily wherever you go. It's like having a seat ready for yourself on the go.
You must accept that carrying an outdoor sheet is a lot of work. But if you have BeachSheetz, things will be easy. This outdoor sheet wraps up into a backpack when not in use. Additionally, the weighted bean bag corners will also keep them in one place. So if you are heading to the beach too often, this is a great accessory you might consider going for.
Going to the beach means you need your toiletry. So a decent dopp bag is a must-have. But you need to make sure that they are waterproof. This 100% silicone dopp bag is a great option worth a try. As a matter of fact, it's resistant to leaks both inside and out.
Beach and music are inseparable. So just to make sure you are able to keep up with your musical life comfortably at the beach, here's a great waterproof speaker you can try out. It's got everything to pump up your tunes at the beach and be safe from damage at the same time.
Keeping your drinks chilled at the beach is a big ask. But with this cooler, you can finally head that way with ease. The cooler works just like another bag but it will make keep your drinks, up to 18 beer cans, chilled for long hours.
For those who like snorkeling, this ninja mask is a must-have for you. As a matter of fact, it keeps your eyes and ears safe underwater. Heading to the beach and not going for any underwater activity is not happening!
We just said that carrying a blanket is too much work. But if you have one that goes in your pocket, it won't seem like carrying a blanket anymore. This mini pocket blanket is one such option.
If you are an avid water sports person, this inflatable life jacket is an ultimate beach must-have for you. This is because it's one of the lightest and most compact designs you can ever have.
Carrying your sandy beach gear just got a whole lot easier. This backpack will carry it all in one place. So you won't have much of a problem handling all your beach gear at once.
Keeping your belongings at the beach is a big concern. So having a safe like this is definitely going to help you keep your calm.
If you are a night-time beach goer, these glow in the dark flip flops is a must-have for you. They will surely make you and your feet stand out in the dark.
And if you feel we have missed out something, go check our beach must-have collection here.