Samsung's new 980 NVMe SSD costs only $49.99 for 250 GB
Samsung's latest 980 NVMe SSD prevents overheating and allows you to use it for heavy-duty tasks, such as gaming. Explore more of this drive's highlights and features in today's blog.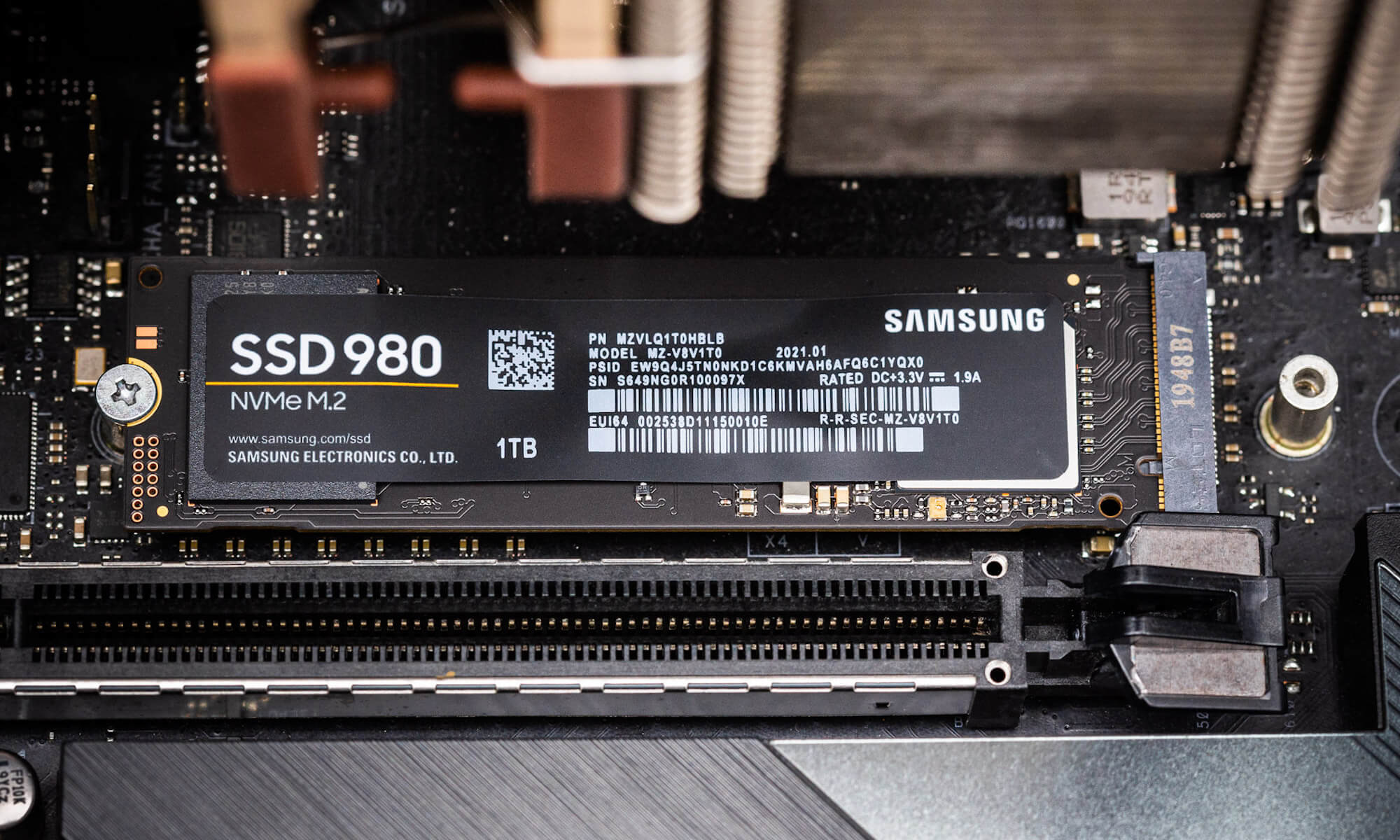 Samsung's 980 NVMe SSD is affordable and provides incredible speeds, including read and write speeds up to 3,500 MB/s. Although these speeds might be lower than Samsung's predecessor, it's certainly an affordable option for a range of users and tasks. But it offers an improved power efficiency of up to 56% compared to the 970 EVO. Therefore, it's great for laptop users looking to better manage power usage.
How many drives are being released?
Samsung will release three new SSDs in total, with a combination of 250 GB, 500 GB, and 1 TB capacity. All of these drives will use the same Samsung Pablo controller and are backed up by Samsung's 6th-gen V-NAND. This is the same as the 980 Pro SSD.
And you might be wondering: why is this SSD so cheap to buy? That's because it lacks dynamic random accessory memory for mapping the contents of an SSD. And it's cheaper to make, allowing its manufacturing price to be lower as a result.
Samsung's Intelligent TurboWrite 2.0 feature
Samsung claims that the SSD can offer six times the speed of SATA SSDs. How? This is all thanks to the Samsung 980 utilizing Host Memory Buffer (HMB) technology, which links the drive directly to the host processor's DRAM. Furthermore, it sports an upgraded Intelligent TurboWrite 2.0 that significantly enhances sustained performance by allocating a larger buffer storage area within the drive.
Supports those working with large files
If you're used to using large files or playing games with heavy graphics, opt for the Full Power Mode added to Samsung's software. This allows the SSD to run at peak performance without any interrupted work or play.
And Samsung claims that you won't have to worry about the drive overheating during these intense tasks. This is all thanks to its advanced thermal design. Crafted with Dynamic Thermal Guard technology, a nickel-coated controller, and heat spreader label solutions, you can enjoy a stable and reliable performance. This even includes during prolonged use.
Overall, the Samsung 980 NvMe SSD is available for $49.99 for 250 GB, $69.99 for 500 GB, and $129.99 for 1TB. Visit Samsung's official website to make your purchase.
Is this something you'll buy? Let us know your thoughts in the comments.