8 Best accessories for your new iPhone
Taking delivery of a new iPhone is always exciting. But before you get carried away, it might be worth thinking about cases and chargers. Here is our pick of the best accessories for your new iPhone.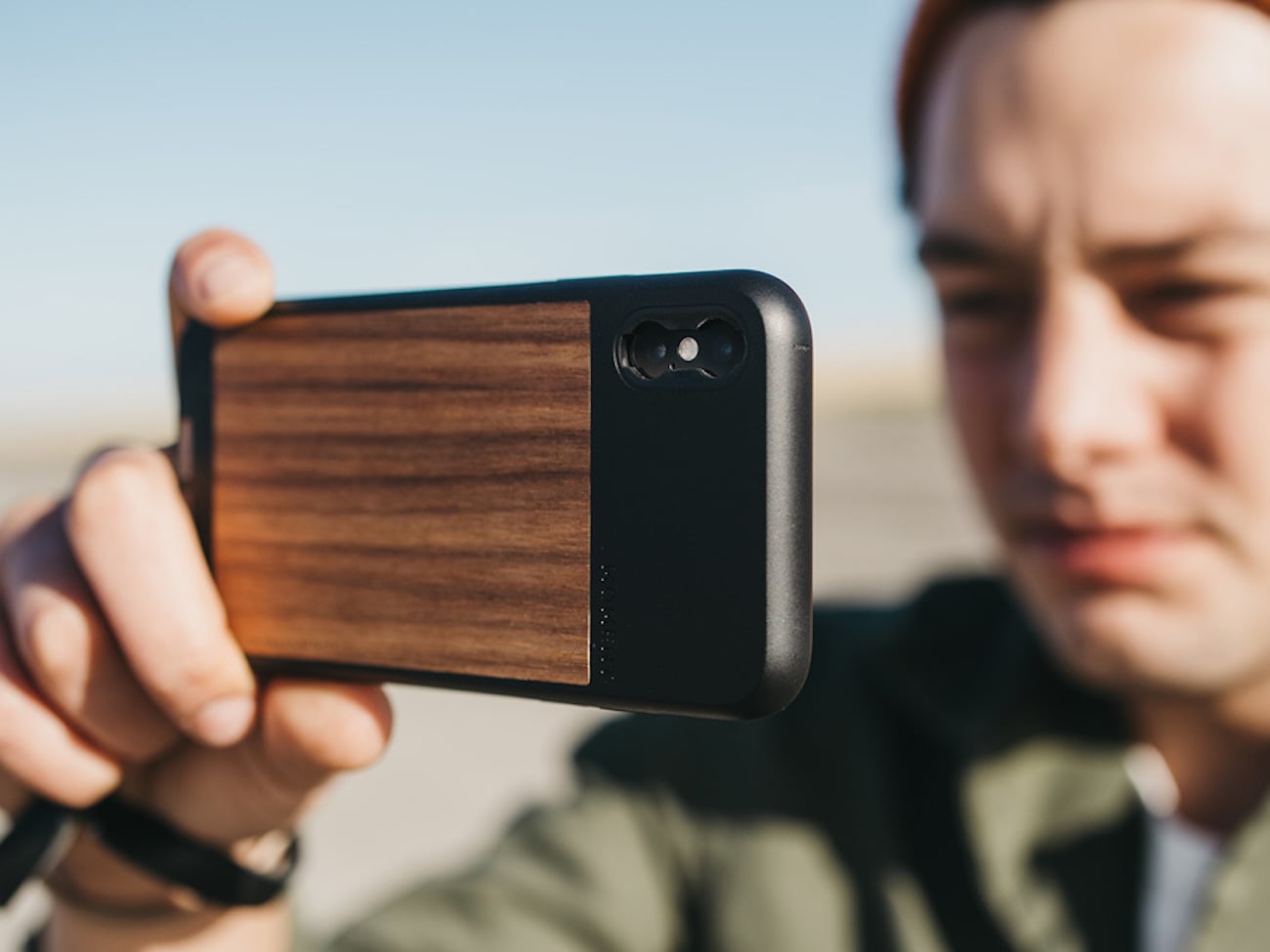 Will iPhone X accessories work with the iPhone XS? Yes, apart from cases; the camera bump is slightly bigger on the new phone.
What are the best iPhone XS cases? We've listed our favorites in this roundup, but there are more options in the accessories collection.
What is the iPhone XR release date? The more affordable model will be available for pre-order on October 19th, and in stores one week later.
Adopting a new iPhone is much like becoming a new parent. You probably won't cuddle your smartphone, but you will want to nurture and protect your $1000 baby.
If you're looking for a new case or trying to find a good charger, you've come to the right place. Here are the best accessories for your new iPhone, as selected by yours truly.
Vaja Grip Leather iPhone XS Case
Made from beautiful Argentine leather, this slimline case helps you keep a firm grip on your iPhone. There are fourteen colors to choose from, and the case is compatible with wireless chargers. Meanwhile, the polycarbonate backbone provides solid protection.
Price: $89 USD
hardgraft Leather iPhone XS/XS Max Card Wallet
Another nice option is hardgraft's leather wallet case. This allows you to store three credit cards alongside your Apple smartphone. The folio design also prevents your screen from getting scratched.
Price: $188 USD
Belkin BOOST UP Wireless iPhone Charging Pad
Optimized for the latest iPhones, this compact charging pad delivers speed and convenience. Belkin's charger offers an impressive 7.5W output, and it works with any Qi-compatible device. In addition, the sleek white design will look good in any modern home or office.
Price: $39.99 USD
[tweet_box]Taking delivery of a new iPhone is always exciting. Here is our pick of the best accessories for your Apple device.[/tweet_box]
PITAKA MagDock All-in-One Magnetic Wireless Charging Dock
Getting the new iPhone and the new Apple Watch? This handsome dock will simplify your charging routine. MagDock has a wireless charging pad for smartphones, a charging dock for your Apple Watch, and a built-in power bank. You can even use it to charge your AirPods.
Price: $49 USD
ZUS Kevlar Lightning Cable
There's a good chance that this Kevlar cable from Nonda will outlast your new iPhone. Thanks to aramid fiber technology, the ZUS can bend 15,000 times without breaking. It also has nylon braiding to prevent tangles.
Price: $19.99 USD
BeatsX Wireless Earphones
These wireless earphones use the same W1 audio chip as AirPods. However, the BeatsX also have noise-cancellation — a key feature that Apple missed. The other major advantage is that you can find the Beats on Amazon for under $90.
Price: $149.95 USD
Moment iPhone XS Photo Case
For mobile photographers, Moment lenses provide an amazing optical upgrade. This stylish case lets you attach those lenses with ease, while the grippy exterior helps you take photos with one hand. There's even a strap attachment for added peace of mind.
Price: $29.99 USD
Mophie USB-C Powerstation Plus XL
When you're on the move or camped in the wilderness, this backup battery from Mophie will keep your new iPhone charged. With a capacity of 12,000mAh, you can get an extra 45 hours of usage. Furthermore, the Powerstation Plus XL has 18W USB-C PD for fast charging other devices.
Price: $99.95 USD
Best accessories for your new iPhone
Given that the new iPhones are only a few days old, these accessories are just the front runners. We expect to see many more great products in the months ahead.
Do you own a new iPhone? Share your first impressions in the comments!
The Gadget Flow Daily Digest highlights and explores the latest in tech trends to keep you informed. Want it straight to your inbox? Subscribe ➜