A Closer Look Into Some of the Best Tech News From April That's Nothing But Extraordinary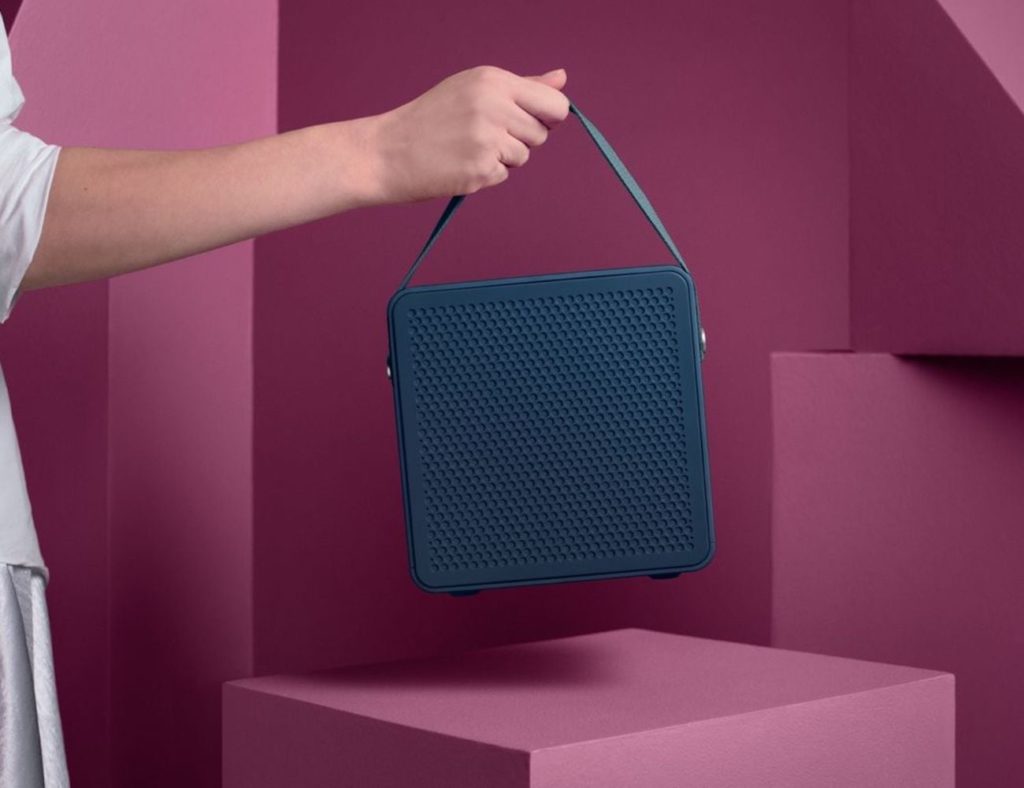 After February and March and our recent collage of eco-friendly gadgets on Earth Day, we are back once again with our monthly tech extravaganza where our primary aim lies in showcasing some of the most striking innovations that had our jaws dropped this month. While Facebook – Oculus partnership and Android Wear had been the toppers on our last series, this time the focus shifts on ventures that are close to making the moon brighter at night! It's surprising to visualize the kind of weird yet amazing technologies that are being explored by innovators worldwide but nevertheless, it always brings that ultimate feeling of success when you get to see such terrific inventions coming up.
Let's get down to unveiling some of these wonder stars who are close to making our simple lives turn into a sci-fi adventure in the coming days.
Glow-in-the-Dark Roads At Netherlands
Studio Roosegaarde has recently come up with this spellbinding concept of using solar-powered photoluminescent powder on road paint, thus enabling a video-game like experience on the streets of Netherlands. While Engadget claims the streets to have a Tron-like appearance this way, I'd prefer to call this venture an opportunity that can make you feel close to residing in space.
Apart from erasing street lights, this concept also comprises of using functional street art that can warn drivers incase it snows heavily while driving outdoors. Wind-powered lights are to be used in order to save energy by lighting up only when cars are in the vicinity. But the ultimate benefit lies for electric vehicle owners as these majestic roads are planning to have an especial side lane for them to charge their vehicles.
Google Remote Desktop for Android
We all know how Chrome Remote Desktop has allowed us to access our machines remotely from other laptops and computer since 2011. But now, with the introduction of the Google Remote Desktop for Android, the same procedure is possible from your smartphones too. This can prove to be extremely important for frequent travellers who are always in need of accessing their important files and data while on the go.
All you need to do is download the Android App from Google Play and install the Chrome Remote Desktop extension on your browser in order to connect the two devices. That's just it! Enjoy all your data on the mobile device anytime anywhere when you're in need of it.
RunKeeper's "Life Tracking" App Called Breeze 
Fitness apps are always on the lookout to help you stay healthy by being regular to the gym or through rigorous activities like cycling. But what if there was an app that led you towards the path of success by simply tracking your everyday steps and motivating you to walk more than before. RunKeeper's new iPhone App named Breeze is one such alternative you may prefer switching as it does encourage fitness but in a more natural way.
When confronted by Techcrunch, co-founder and CEO Jason Jacobs said, "They plan to help make people more aware of how much they are moving and in what patterns through the day, then surface the right messages at the right times (personalized, based on what we know about them) to help make people aware of their patterns then make small tweaks to those patterns that add up over time." Look like movement apps are going to be the next rockstars in the fitness world.
MIT's FingerReader
Researchers Roy Shilkrot, Jochen Huber and others from MIT's Media Lab have finally come forth with a magnificent wearable device that can not only read aloud a line of text but can also translate it in another language, as preferred. FingerReader is nothing but a simple ring which can be easily strapped around your fingers and read printed text in a synthesized voice with the help of an inbuilt camera and open source software.
Capable of reading 12-point printed text, this could be the next best invention in wearable tech, especially for visually-impaired people who do not happen to find access to a lot of Braille books at a time. But the device being versatile in the way that it can translate words into another language, can also be a favorite amongst a larger, mainstream audience and not just for those who are visually impaired. The technology still under process, let's just hope it succeeds in doing what it wants to in the near future.
Foreo's Brighter Moon Project
If there's one thing that's still seems to be unattended by technological innovation, it's the energy saving crisis that poses an environmental threat globally. No doubt, there have been innumerable attempts in solving this crisis but nothing's really paid off so far. Global warming from CO2 emissions is still a threat and billions are still being paid on electricity solutions, US alone comprising of 30 million street lights producing 3.6 million tons of CO₂ emissions annually. But Foreo's dream project can bring back sustainability on earth by reducing energy consumption at night. This is possible by considering a small transformation of the moon face.
Sounds surprising? Well, hear it from them itself! "The purpose of this project is to give scientific support to the theory that a small transformation of lunar soil on a limited surface area of the moon will increase its albedo rate, reflecting a small amount of total energy that would not affect environmental or biological processes on Earth. The expected outcome would be to gain up to 4 extra nights of what our eyes would perceive to be a full moon, reducing energy needed for street lighting as well as the associated CO₂ emissions."
Google's Project Ara
Thanks to Google once again, modular smartphones are now close to finding its way into reality. It's like visualizing a LEGO made smartphone with replaceable components. So, next time you break your phone's display, you'd not be facing a painful situation anymore as you'd be easily getting a new one to replace with the broken display. That's the magic behind this whole concept, the ultimate "Brick by Brick" layering of smartphone components finally possible by the consumers themselves.
As reported by Engadget, "The Ara consists of a metal endoskeleton, which is essentially the spine of the phone, and slots for replaceable components known as modules, which look a lot like tiles. Each module will connect to the other working parts through capacitive interconnects, which are essentially wireless pads that are smaller than standard pins. Electropermanent magnets not only hold modules in place, but they also act as a toggle switch, which allows you to easily turn that element on and off." Get set to enjoy this piece of technology as your phone in less than a year.
Ford's Skyliner Concept
Luxury riding for VIPs is always a coveted branch of technology everyone's hooked onto. While sedans and limos have been all-time favorites as luxury vehicles till date, Ford's Skyliner could become the next big name in this industry soon. From comfy leather seats to a Crestron home (or van) automation system, this one's going to be an ultimate star class ride for the VIPs on a tighter budget in the future.
The maple flooring and the multi-color LEDs on the roof is a real star in terms of making this vehicle all the more luxurious. If that's still not satisfying enough, there's a bar with a fridge and integrated wifi too. Enjoy riding with class as Ford comes up with the release.
Amazon Dash
This is one exquisite discovery in the world of grocery shopping that doesn't really make you feel the pain behind the whole process. Compatible with Amazon Fresh grocery service, Dash is nothing more than a Wi-Fi connected barcode scanner and voice recorder. But the magic lies in the way it functions. So, next time you start planning your grocery list, all you need to do is carry your Dash to your kitchen and scan the stuff you want to buy or simply speak the name near the recorder.
Dash automatically identifies the required product and makes Amazon Fresh add it to your list for purchase. A simple device unwinding the complications in grocery shopping, Amazon's once again made your everyday life hassle free.
Land Rover's Transparent Bonnet
Here comes the "New Age of Discovery" from Land Rover as they set off to unveil a whole new world of technology in the motor industry. Just as the name sounds, the transparent bonnet is capable of giving the driver a view of what's happening on the ground under the hood with the help of a camera mounted on the grille. Cameras aren't a new concept in driving but what truly makes this bonnet ideal is the way it accounts for the height difference between the camera's POV and the driver's POV and adjusts the footage accordingly.
The real benefit lies in cases of rock crawling when the driver often steps out to check the road ahead, especially if its extremely steep and messy. But now that you get to see what lays on the ground beneath your car, driving in rocky terrains won't be much of a pain altogether. Ride with the grand style of a Land Rover!
A Goose that Lays Golden Eggs
Scrambled eggs without breaking the shell sounds like a weird concept but not after watching this latest kitchen gadget on Kickstarter.Culinary innovations are always a treat to watch and when it comes with such an incredible concept, things become all the more pleasing. In-shell scrambled egg is an idea that sounds crazy on the first place but one sight of that golden egg makes it extremely alluring.
Creating one has been extremely difficult until today when this awesome hand-powered kitchen rockstar called Goose can actually make the process meticulously unfold in front of your eyes in a matter of seconds. Using centrifugal force, this egg scrambler magically transforms your simple white eggs into golden delicacies without breaking the shell. What a treat to have!
That was all the treat we had for your this month. Let's hope to visualize more crazy concepts in May because every innovative idea is an ultimate byproduct of craziness. Happy Gadgeting!
Share This