DualClimate apparel keeps you remarkably cool and fresh
While some underlayers claim to wick away sweat, DualClimate active apparel actually makes you feel five degrees cooler.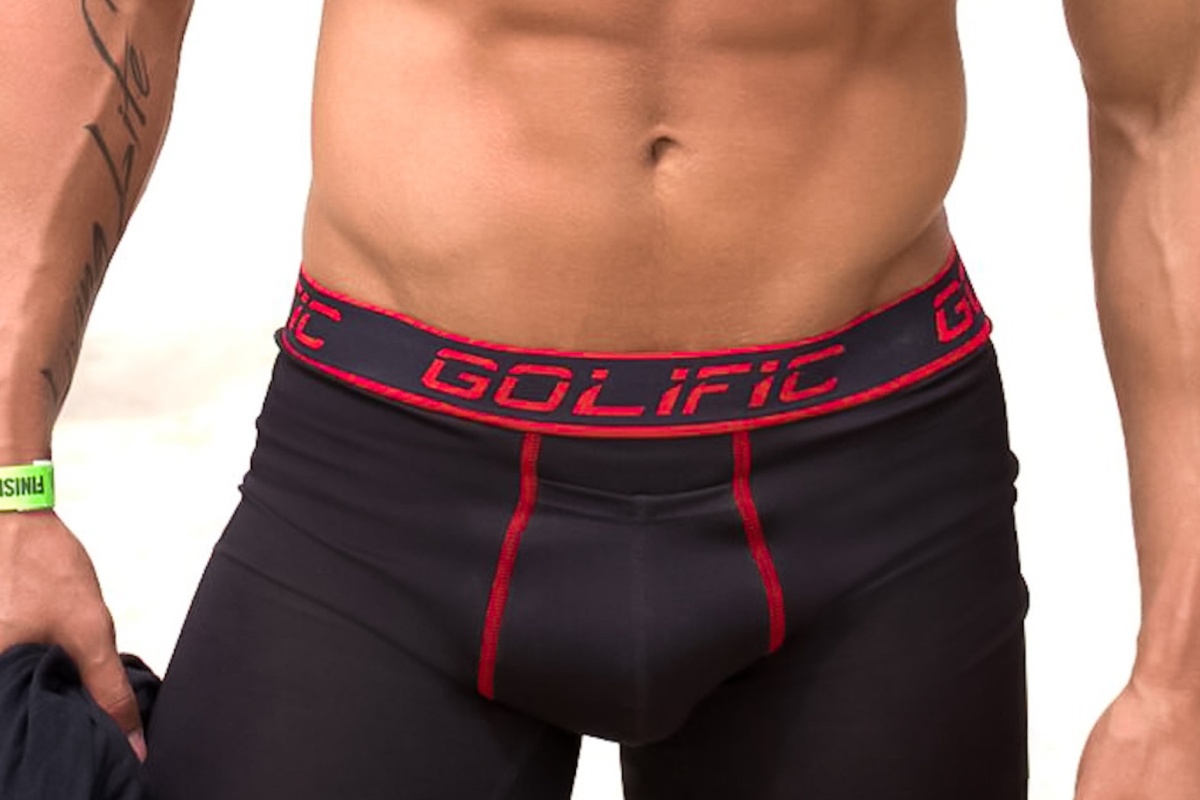 Does temperature affect athletic performance? Absolutely. Even the performance of world-class athletes tends to drop as the mercury rises.
What is temperature-regulating underwear? Apparel that is designed to keep your body at the optimum temperature for performance.
What is the best temperature-regulating underwear for men? With incredible breathability, the DualClimate range is made for sports.
No matter the time of year, pumping iron and doing circuits usually works up a sweat. The surface moisture says that you are getting fitter, but sweat is never a pleasant addition. While some underlayers claim to wick away sweat, DualClimate active apparel for men offers something more. Putting on this temperature-regulating underwear should make you feel five degrees cooler. Furthermore, the material helps you stay fresh.
Remarkably Cool
What constitutes a good workout varies from person to person. For some of us, opening the microwave provides a suitable amount of resistance training. More committed athletes might start to break sweat after three laps around the track, or a few reps at 60 pounds.
When the effort starts to tell, you can easily become bathed in your own bodily fluids. This is where DualClimate makes the difference. Rather than instantly heading for the showers, you can stay the course and complete your workout in comfort.
[tweet_box]Putting on this dual climate underwear should make you feel five degrees cooler[/tweet_box]
Even away from the gym, these boxers will make your crotch feel more comfortable. The reduction in sweat makes mid-summer hikes far more appealing.
Dual climate technology
While no garment can actually prevent sweating, DualClimate apparel aims to delay the process. In addition, the garments stop you suffering in the heat.
The underwear is made from 95% micro modal, a semi-synthetic cellulose fiber that feels very silky. This fabric is both very hard wearing and super breathable, allowing the air to freshen your private parts. The other 5% is Spandex. This allows the underwear to stretch as you power through your squats.
The resulting material is incredibly cool to wear. It also fights odor and bacteria, while wicking away excess moisture. But the innovation doesn't stop there.
The boxers come with a 2way pouch — essentially a pocket for your junk. This prevents you sticking to your own leg and provides comfy support. Of course, you can wear your boxers the normal way if you prefer.
The full range includes several stylish looks, from pattern designs to contrasting colors. With five sizes to choose from, you should find the perfect fit.
Performance wear
Tthe DualClimate range also includes some three-quarter-length performance leggings.
As with the underwear, these leggings are made from micro modal Spandex fabric. Despite the snug fit, you have total freedom of movement and sweat just vanishes from your body. They are perfect for keeping your leg muscles warm during your workout, without causing a build-up of sweat.
"If you are a fitness enthusiast looking for next-level performance without restrictions and you need premium quality underwear with anti-microbial protection, give this product a try. Highly beneficial if you live in a hot climate and searching for better experience plus innovative technology." — GOLIFIC on Kickstarter
What we ❤️
It's nice to work out without feeling disgusting. Just as importantly, the DualClimate range should prevent you from getting a rash or suffering from chafing in a sensitive area.
Future designs
While the underwear comes in several styles, we would love to see some undershirts!
Availability
– Kickstarter: Until December 11th
– Pledge: $25 USD
– Delivery: May 2019