How much money do you need for a proper VR system?
Virtual reality is one of the biggest trends in the tech world. From shopping experiences to gaming, it's tapping into every corner of our lives to bring experiences to life. But, what's the experience if you don't have a proper VR system?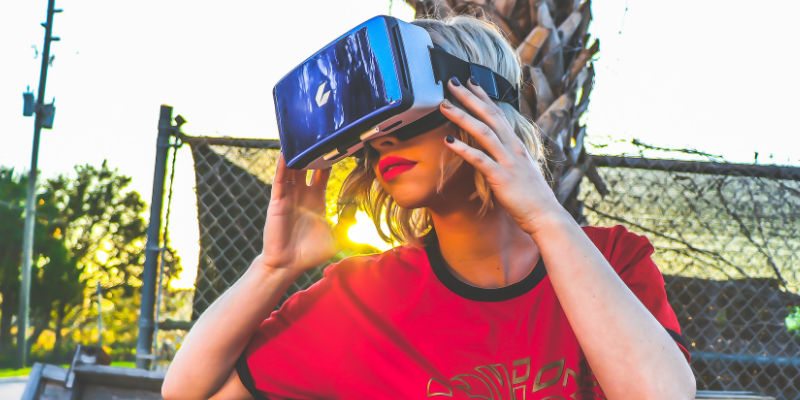 The mayor of London is looking to make the city the smartest in the world through AI. Sadiq Khan and CognitionX are researching how to bring in specialists as well as make the city ultra smart.
Ever wish you could instantly enhance your photos? FastPhotoStyle is an AI program by NVIDIA that can instantly mimic the style of one photo onto another.
VR is once again getting better. The latest technology is using knowledge of human vision to make VR experiences feel more real than ever before.
For those who think Facebook is all too powerful, you might want to keep an eye on VR. This lifelike technology has possible downsides.
If you want a hard and fast answer about VR gear, we'd say you could spend around $15 (or, even less if you're getting it from Amazon). Ever since Google came up with the idea of launching a VR system from a cardboard box, experiencing VR with a low budget was suddenly possible. With over 2.1 billion smartphone users worldwide, getting Google Cardboard is the cheapest way to get in on the VR action. That's because you can simply put your smartphone inside the cardboard and start experiencing VR instantly. But, somehow, pricing has a lot to do with the quality of experience. So, while Google Cardboard can introduce you to the world of VR, you'll most likely eventually want a high-end headset to fully enjoy the immersive experience.
What makes high-end VR headsets different?
If you start comparing the $499 HTC Vive with the $15 Google Cardboard, you'll be coming up with a lot of differences in the way these work. But, both headsets function in similar ways and, at their most basic, do the same thing. The only thing that really differs is the comfort they offer. While the HTC Vive gives you a completely immersive experience with controllers and base stations, the Google Cardboard is, as you may have guessed, like wearing a piece of cardboard with lenses. It's not that the latter isn't worth its price. Google tried to make this phenomenal technology accessible but the high-end headsets are proving to be worth it for the extra luxury. Whether or not you need to pay more still depends on how you are going to use it.
Fun Fact: McDonald's Happy Meal boxes in Sweden were being used for Google Cardboard.
Also, once VR becomes the norm for how we engage with online content, it will no longer seem so expensive. In fact, price slashing (around $200) of the HTC Vive last year was clear proof that the more this industry grows, the more affordable these headsets are going to be.
Is VR just about the headset?
Definitely not. High-end headsets like the HTC Vive or the Oculus Rift have high-quality computer requirements in order to function at their best. Then again, their pricing is combined with additional accessories such as controllers and base stations, which contribute to a higher price point. In fact, high-powered Oculus-ready computers start from $950. As explained on Wired,
You can expect a total package in the vicinity of $1,800 to $2,000—not that the price is causing people to shy away, because HTC apparently sold 15,000 units in the first 10 minutes of preorders.
It's clear that users aren't really backing off just because of the price. But, together with the computer requirements, this is quite the investment for first-time users. One happy note is the fact that when you decide to upgrade your headsets, you won't have to shell out again for a VR-compatible computer.
What are the best VR headsets you can buy?
If you are all set to spend a little more than the Google Cardboard, here are some VR headsets worth a try.
Oculus Go Wireless VR Headset
Totally comfortable and wire-free, this system lets you move and interact with scenes like never before. The Oculus Go is an all-in-one system. Once in place, you have access to over 1000 games, apps, 360° experiences and more, all in stunning virtual reality.
HP Windows Mixed Reality Headset
Resting on your head, the dual high-resolution displays transport you to a whole new world. The included hand controllers also let you personalize and interact with a variety of content.
FOVE – Eye Tracking VR Headset
By implementing FOVE technology, game developers can create genuine two-way interaction experiences in virtual worlds. It also enables simulated light field rendering based on a person's real-time field-of-view.
Dashbon Mask
Just plug Mask into any smartphone with its included HDMI cable and go. You can stream your favorite TV programs, movies, video games, and more. Mask gives you an unparalleled "big screen" viewing experience wherever you go.
HTC Vive VR Headset
You can call the Vive headset the first of its kind as it allows you to be visually, physically, and emotionally amazed by new virtual worlds filled with awe-inspiring characters, sights, and sounds. This is that kind of innovation which you can see, feel, touch as well as hear.
The real cost of virtual reality
Overall, like any other technology, getting a VR headset is becoming more affordable with time. But, getting the hardware required can still be a bit pricey. Nevertheless, we suggest going beyond the cardboard if you want to take your VR experience to the next level. Like Kevin Wasielewski, co-founder and CEO of Origin PC, has said,
You don't want to buy a high-end headset and then get something cheap to power it," he says. "It's like: 'Let me buy this super-nice Porsche, but let me get the slowest possible engine.' I look nice in my Porsche, but I'm driving 20 miles an hour.
The Gadget Flow Daily Digest highlights and explores the latest in tech trends to keep you informed. Want it straight to your inbox? Subscribe ➜