Meet the AI-driven chessboard with self-moving pieces and smart lights
Dive into the future of chess with the GoChess AI-driven chessboard. Play against opponents worldwide or AI with self-moving pieces and real-time coaching lights for an immersive and educational game.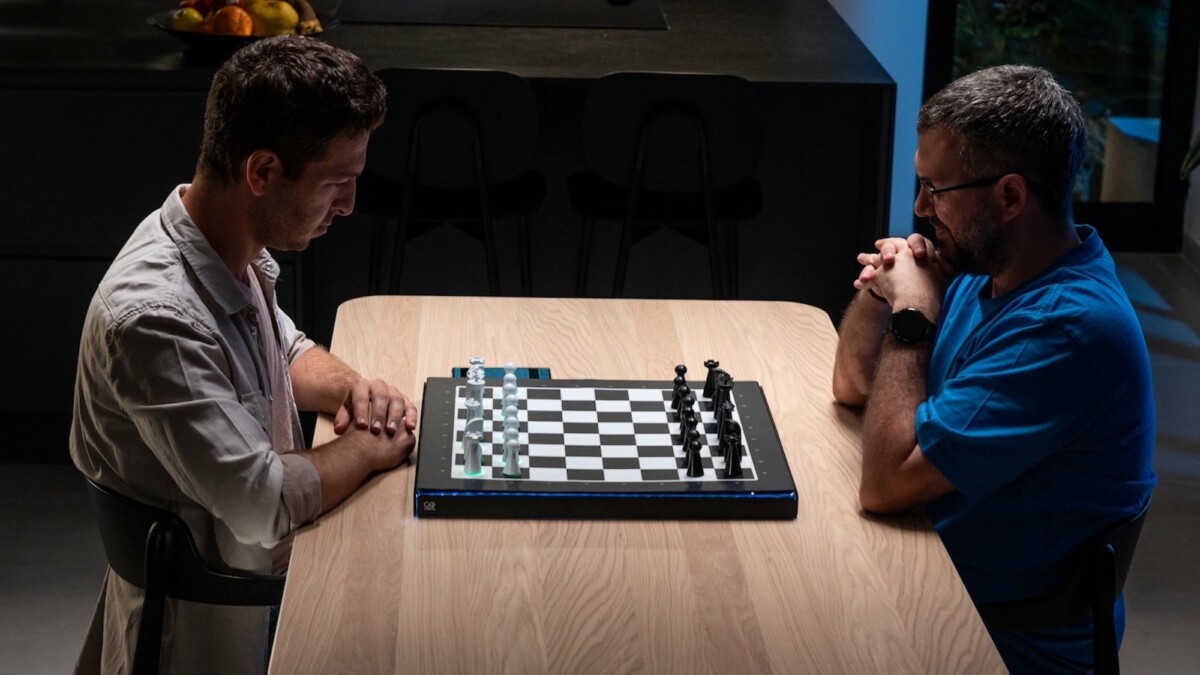 Elevate your chess game with the GoChess AI-driven chessboard. This impressive game of kings features a fully robotic smart board and self-moving chess pieces. Whether you play against faraway opponents or AI, this board adds a new dimension.
At first glance, GoChess looks like a luxury board game with its high-quality materials and either modern or classic pieces. Each component has been crafted with meticulous attention to detail and care.
But that's where any comparison with a traditional board ends because this new board takes chess into the digital age. Imagine a chessboard with pieces that set themselves up—yes, they whirl into position while you grab your coffee, making a pregame hassle a thing of the past.
With features like these, it's an understatement to say that I was thrilled to review this product. Keep reading to see my findings and overall thoughts on this smart chessboard.
The chess pieces move themselves
By now, we've seen a few chessboards with self-moving pieces at Gadget Flow, and they are sights to behold. It's like you're playing with a phantom opponent in the room when you're actually challenging a friend who lives in another state.
And GoChess has the same idea. Under the board's polished surface lies a patent-pending robotic mechanism that moves the chess pieces, replicating your moves.
Worry not; the robotic movements on GoChess are steady and precise—as though your opponent moved them in person—with no lag or shakiness.
It's like magic, but it's high-level mechanics.
This high-tech chessboard has self setup
Have you ever wished your chess game could set itself up, so you could prep some snacks while the game pieces get into position? It sounds like science fiction, but with the GoChess AI-driven chessboard, that's what happens.
Yes, the robotic bits inside the smart chessboard can move multiple pieces at the same time, automating the chess setup process. So the pieces move into position smoothly, quickly, and quietly.
But that's not all! This smart chessboard also gives you options to set up any puzzle or restore a game. So you don't even have to guard a paused game against kids or the dog.
If the pieces get moved, or you want to put them away entirely, simply let the robotic board put your game back at a later time.
Smart lights act like a chess coach
If, like me, you're new to chess, the smart lights are a huge help. Designed to work like a wise chess mentor at your side, they illuminate, giving you expert advice and guidance throughout a game.
The lights are color-coded and show you the best, worst, and other possible moves during a game. And with this feature, you get to level up rather quickly.
Soon you'll outplay more experienced players with skill and confidence. Meanwhile, these real-time tips and feedback help players of different levels and ages play and enjoy the game together; it creates a challenge for the more experienced player and helpful coaching for the other.
This AI-powered chessboard lets you play with anyone in the world
Sometimes you have someone to play with, sometimes you don't. But with this AI-driven chessboard, the former doesn't matter anymore—you can always find a worthy opponent.
Since GoChess works with both Lichess & Chess.com platforms, you can play with anyone, anywhere. The built-in magnetic sensors and connectivity track your moves as though you and your opponent are actually sitting together.
And not only does this give you more immersive playing experiences, but it also helps you make connections around the world, right from your own kitchen table or living room coffee table.
The app merges online and offline experiences
Another cool feature is the GoChess app. It syncs with the board and helps combine online and offline game experiences. From the app, you can connect to chess platforms, revisit previous games, stream real-time matches on your board, and more.
Additionally, the app also helps you improve your skills. By recording and keeping track of your games, you get analysis and data that shows you what areas of your game you need to work on. That way, you can keep getting better every time you play this AI-driven chessboard.
The Modern and Classic pieces are beautiful
Whether you're a minimalist or maximalist, GoChess has pieces to suit your taste. You can choose from 2 styles: a sleek tech look (Modern) or a traditional wooden design (Classic).
Both have a satisfying weight in your hand and lovely, precise curves that project quality. Every game will feel like a luxurious experience thanks to the high-quality materials and attention to detail.
Moreover, the smart board is one of the thinnest on the market, helping you save space and facilitating travel. So design is not something you have to worry about with this board.
Advanced voice control lets you move pieces via commands
And the icing on the cake is the advanced voice control technology on this AI-driven chessboard. Yes, you can actually move the pieces without touching them; simply tell them where you want them to go. This adds to the game's convenience and, frankly, its coolness!
The voice control isn't just a party trick, however. It also makes the game more accessible to players with disabilities. With pieces that move in response to voice commands, more people can enjoy a good game of chess.
32 Levels of AI increase the challenge
AI is pretty smart. So, if you're looking for a real challenge, check out GoChess's AI opponent. Featuring an advanced AI mode and 32 difficulty levels to match your skills, you can play against the machine.
Will you or AI tech emerge victorious? You'll have to try it to find out. Whoever wins, the mode is a fun, immersive experience. Plus, there's even an AI mode that learns from your playing style and adapts to create the illusion that you're playing against yourself.
How cool is that?
GoChess is one of the best ways to play now
If you're looking for your next favorite chessboard, the GoChess AI-driven chessboard is an excellent choice. Not only does it have self-moving voice-activated pieces, but it also adapts to all players' levels and even helps you improve your game.
What's more, its compatibility with platforms like Lichess and Chess.com let you play with opponents all over the globe, helping you keep in touch with faraway friends or form new connections in other parts of the world.
That, coupled with a beautiful design and high-quality materials, makes it an ideal game for families, beginners, and experts alike. I give my wholehearted recommendation.
Want a GoChess for yourself? Preorder one for $199 on the Kickstarter campaign.