Smart kitchen gadgets that will motivate you to eat healthy
With our busy lives and so many on-the-go food options, it can be tough to eat healthy all the time. Luckily, there are smart kitchen gadgets that use technology to help you eat better right at home.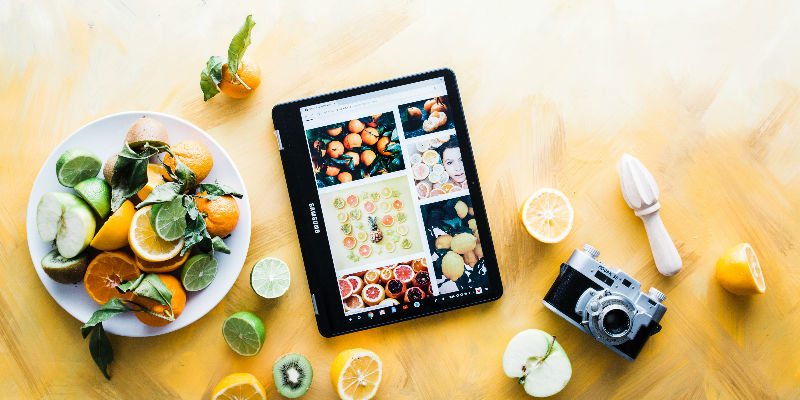 Cooking with technology makes the task easier than ever. Alexa can help you create a shopping list, convert units, and even start your smart coffee machine, all with just your voice.
Nutrifix is an app helps you eat better while you're on the go. It goes in depth into your lifestyle to help you stay healthy when you go out to eat. The app even tells you the healthiest thing on the menu at your favorite restaurants.
There's now a wearable tracker that attaches to your teeth. Tufts University researchers claim this tiny device can track your nutrition as you eat.
Globally, over 13% of adults are found to be obese. No matter how many FitBits or Apple Watches you have in your life, your diet will always be your first priority to staying healthy. Since our day begins in the kitchen (with or without coffee!), it's important to consider upgrading your appliances based on your health requirements. Whether it's about preparing a healthy Buddha bowl or cooking your meat with minimum oil in a sous vide machine, there are numerous ways to enhance the way you cook your food every day. Thankfully, the latest kitchen gadgets keep up with your nutrition needs without compromising taste or quality.
ICYMI: One of our previous daily digests highlights the nutritional aspects of eating healthy with technology.
Sous vide is a healthy way of fat-free cooking
Yes, sous vide cooking does take a lot of time but the end result is healthier and tastier. In fact, due to the amount of time that goes into the cooking process, sous vide cooking requires little or no salt or additional fat. This method helps you enjoy cooked meals without spoiling your daily diet and routine.
This must-have kitchen companion does the legwork for your recipes to ensure you get only the best flavors. Mellow has the capacity to fit up to six portions at once so you can serve the entire family. Simply fill with water and use the Mellow bags for your food.
Nomiku Sous Vide Immersion Circulator
Considered to be every top chef's special weapon for perfect cooking, the Nomiku sous vide helps you achieve that kind of perfection at home. The design is small and compact which makes it highly portable, too. You just have to clip it to the pot you're cooking in and adjust the temperature with the green knob.
Oil-free ways of cooking
We've all heard about air fryers by now but the latest ones are even smarter with technology. Using an air fryer is a great and healthier alternative to deep frying. Plus, you'll feel like you have a cheat day every time you use it (without feeling guilty, of course!).
Gourmia Oil-Free Wi-Fi Air Fryer
Get ready to indulge! This air fryer cooks anything from rotisserie chicken to steak and even French fries and kebabs. Including 11 pieces in the kit, the Gourmia Air Fryer has 20 cooking presets for your convenience. In addition, you can use manual mode for your tried and tested recipes or even create your custom presets.
Philips Digital AirFryer With Rapid Air Technology
Equipped with Rapid Air Technology, this device is a must-have for frying anything from fries to Twinkies. The Digital AirFryer has an adjustable temperature of up to 390°F as well as a 60-minute timer and an auto shut off function so your food is always perfect.
Build your own smart garden for salads
Eating green has always been a mantra for healthy living. And, if you grow your own herbs, you can enhance your salad flavors even more. Traditional gardening is pretty time-consuming, but a smart garden gives anyone a green thumb.
It's easy to get started with a smart herb garden. Just plug it into a wall socket and fill the water tank once a month or so. Loaded with the latest technology, the built-in sensors keep your greens as healthy as can be so they taste their best.
Plantui is an innovative soil-free indoor gardening device. With its intelligent light system and an automatic watering pump, it helps you to grow greens year round. In just six weeks you can grow your favorite herbs, salad greens, and edible flowers from seed to full grown plants.
Healthy drinks and desserts for cheat days
No matter how hard you try to stay away from sweets, there's always a craving. Rather than deprive yourself and ultimately binge eat your way through a box of cookies, set aside time during the week to treat yourself.
Ventray Large Masticating Juicer
Perfect for smoothies and sweet desserts, the Ventray Juicer can handle it all. Requiring little cutting, the juicer has a wide chute to adapt to all sizes of food. However, even with this power, it uses just 65 RPM to achieve a nice consistency.
Yonanas Frozen Healthy Dessert Maker
Unlike ice cream or yogurt, Yonanas desserts have no added fat, sugar, or preservatives. You simply insert a banana or any other fruit and press down the plunger. The machine turns your fruit into a smooth frozen treat in just seconds.
Keep your hydration in check
There are a lot of diet myths out there but getting eight glasses of water today isn't one of them. Proper hydration is imperative to stay healthy. These gadgets help make sure you always get your daily dose.
Eightcups Smart Drink Analyzing Tumbler
Incredibly intelligent, this drinking vessel uses infrared technology to tell you the nutritional value of your beverages. Connecting to an app, the Eightcups can determine which beverages you drink during the day. It can determine juice varieties, types of coffee, and so much more.
Drinkpod 1000 Series Cooling Water Filter
This appliance delivers the freshest water right to your glass in just seconds. In fact, its built-in filtration system provides 100x more powerful purification than your refrigerator. This is all thanks to the ULTRA+3 filtration as well as the ULTRAVi sterilization.
Have you tried other smart kitchen gadgets that didn't make it to our list? Let us know in the comments below.
The Gadget Flow Daily Digest highlights and explores the latest in tech trends to keep you informed. Want it straight to your inbox? Subscribe ➜