Effortless home gadgets under $100 that won't damage surfaces
You want to make your home smarter and more deluxe. But the complex and often permanent installations that smart gadgets offer are off-putting. Fortunately, we scoured the web for no-hassle home gadgets and have a multitude to share in today's Daily Digest.
If you're indecisive, you don't want the commitment of a permanently installed smart device in your home. But that doesn't mean you'll miss out on automating your devices—we have the top 10 effortless home gadgets that are also budget-friendly (win-win!).
Related: Neon LED tube lighting that you can shape into anything–meet Twinkly Flex
In today's article, you'll discover some low-price alternatives to popular home gadgets you've been craving, such as an indoor security camera, home air purifier, and more. For the more eccentric technophile, we have some wonderful surprises in store, like a blinds add-on that automates when light enters your room and a charging strip that powers multiple devices at once. Discover them all and kit out your home with our selections below.
1. Make your windows smarter with the RYSE SmartShades blind motorizing gadget. It lets you schedule when your blinds open and close each day to suit your sleeping routine.
Effortless to install and appropriate for renters, the RYSE SmartShades blind motorizing gadget lets you control when sunlight enters your bedroom. So you can wake to the sunrise and schedule your blinds to shut when the sun sets. Simply connect this home gadget to a beaded chain or looped string cord.
Preorder this gadget for $99.
2. The Amazon Smart Soap Dispenser works with a compatible Echo device and includes a 20-second timer to encourage you to lather up.
Wash your hands with the Amazon Smart Soap Dispenser and know that you're lathering up for long enough, thanks to its built-in timer. You can even add speakers to this smart dispenser, so your Echo plays songs and jokes while you wash. Best of all, it doesn't require any installation. So you can keep it on display in the bathroom or kitchen.
Purchase this smart bathroom accessory for $54.99.
3. Set alerts, timers, and more with the Amazon Echo Show 5 2nd Gen smart display. This home gadget makes the perfect addition to your nightstand or at-home office desk.
Additionally, make video calls, check your calendar, and stream your favorite show on the Amazon Echo Show 5 2nd Gen smart display. You can even control this device using your voice for maximum convenience. When you're not using it, switch it to a smart display to transform it into a digital frame and showcase photos.
Order this Amazon device for $84.99.
4. Charge devices and set schedules easily with the Nooie Smart Power Strip. This smart gadget includes 4 sockets and 4 USB ports.
With the Nooie Smart Power Strip, you can charge your smartphone via its USB port while powering your tablet. Thanks to its flat, angled design, it easily mounts on a wall, sits on a desk, or hides under a bed. Moreover, you can create schedules to charge devices at a specific time each day.
Order this smart home gadget for $49.99.
5. The Pura Smart Home Diffuser Frozen 2 Set lets you set a schedule to save fragrance. It also includes an LED ambient nightlight.
Enhance your home's aroma with the Pura Smart Home Diffuser Frozen 2 Set. This set includes two Disney-themed scents to accent any room in your home. But it doesn't function like every other diffuser; you can adjust the scent intensity, swap between aromas, and more.
Order this home accessory for a discounted price of $70.40.
6. The Clevermade LockBox package locker protects your deliveries from theft and water damage. It's a nifty gadget if you regularly receive packages.
Impressively, the Clevermade LockBox package locker secures your deliveries, so you needn't worry about leaving them with a neighbor or missing an important package. You can even share a unique access code with a delivery person for convenience and security.
Purchase this package locker for a reduced price of $49.99.
7. Protect any room with the Arlo Essential Indoor Camera. It sits discretely on a table with no hardwiring or installation required.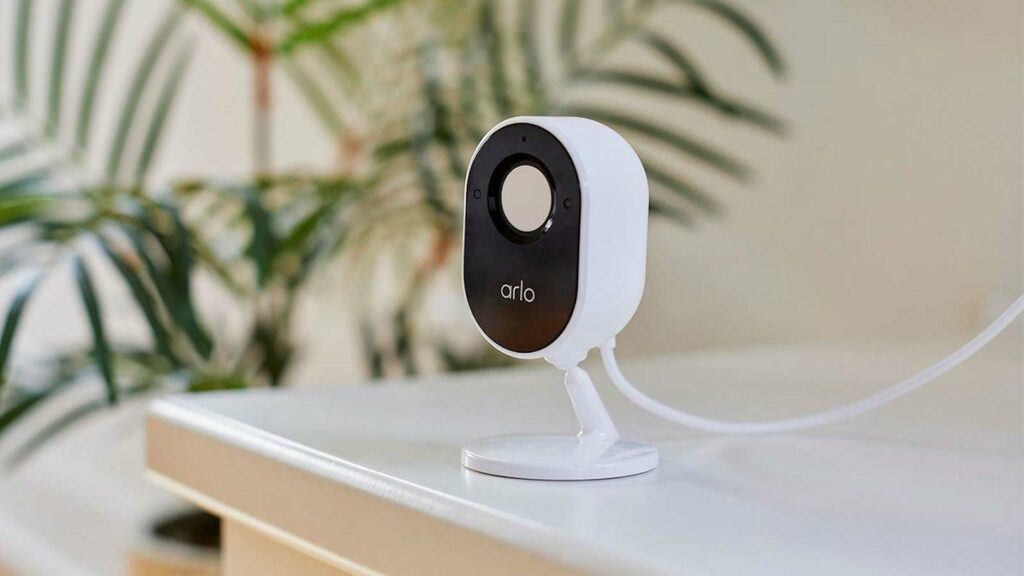 Get peace of mind when you're home alone, or you leave your property unattended with the Arlo Essential Indoor Camera. This smart camera offers 1080p HD video, a built-in siren, and 2-way audio. Furthermore, it's compatible with Amazon Alexa and Google Assistant.
Get your hands on this smart camera for $99.99.
Listen to your favorite album, podcast, and more while you shower with the Ampere Shower Power Bluetooth speaker. It's much more special than a standalone Bluetooth speaker because it uses water to power itself. Impressively, it boasts immersive audio due to the soundwave diffuser. Finally, it fits all showerheads, and there's no complex installation required.
Preorder this Bluetooth speaker from Indiegogo for $79.
9. Create the perfect ambience with the Philips Hue Iris table lamp. It features a range of colors and looks perfect on a desk or nightstand.
Up your lamp game with the Philips Hue Iris table lamp. This smart home accessory accents any room with a range of hues. Thanks to its corded design, it can sit anywhere, from the living room to the bedroom. Use it to liven a party downstairs or set relaxing lighting in the bedroom.
Treat yourself to this table lamp for $99.99.
10. Mount the IKEA FÖRNUFTIG home air purifier on a wall or place it on the floor. It purifiers air in spaces up to 105 square feet.
Finally, the IKEA FÖRNUFTIG home air purifier catches small airborne particles for a healthier environment indoors. In particular, it filters around 99.5% of tiny particles such as dust and pollen. Additionally, this air purifier includes 3 different fan speeds for versatility.
Buy this home air purifier for $59.99.
These effortless home gadgets are a must-have for added convenience and luxury in your house. Which of the above caught your eye? Share your favorites in the comments.
Want more tech news, reviews, and guides from Gadget Flow? Follow us on Apple News, Google News, Feedly, and Flipboard. If you use Flipboard, you should definitely check out our Curated Stories. We publish three new stories every day, so make sure to follow us to stay updated!
The Gadget Flow Daily Digest highlights and explores the latest in tech trends to keep you informed. Want it straight to your inbox? Subscribe ➜