This futuristic smartwatch will make you look classy
Looking for a smartwatch that's also elegant? Check out the Leitners Ad Maiora futuristic hybrid smartwatch. This beautiful accessory looks like a traditional wristwatch but has all of your favorite smartwatch capabilities. Keep reading this blog to learn more about this cool smartwatch.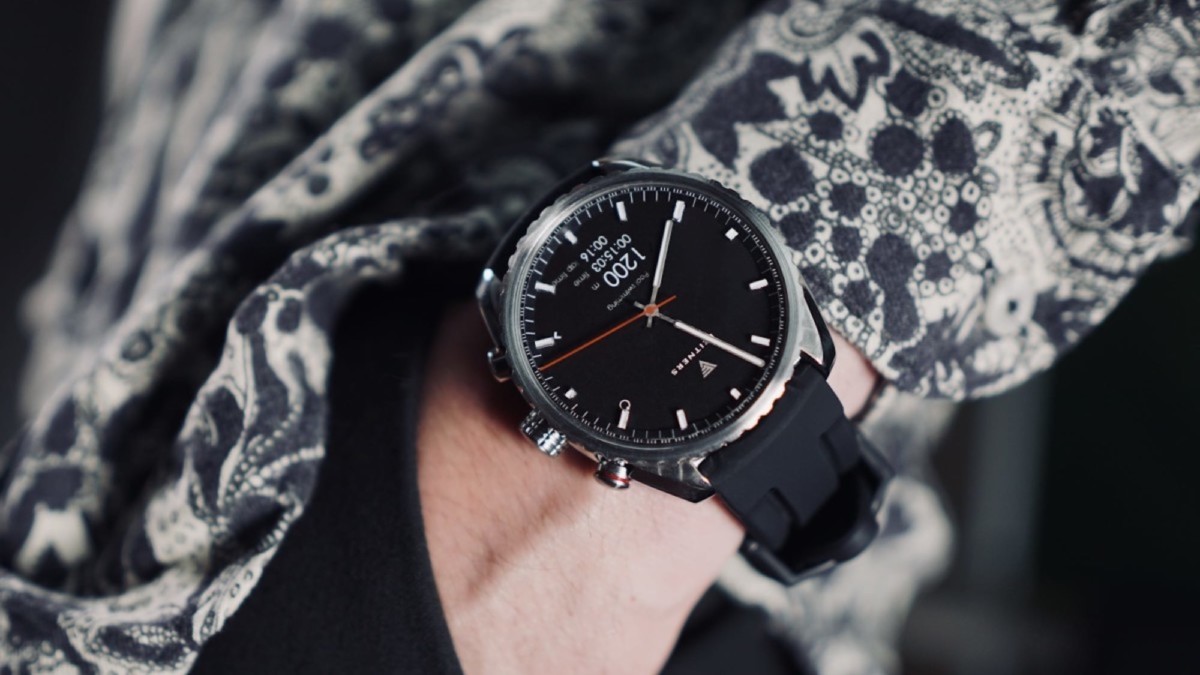 If you love the look of a classic watch but need the features of a smartwatch, you no longer have to compromise one for the other. The makers of Leitners Ad Maiora futuristic hybrid smartwatch combine the beautiful design features and movement of a traditional watch with the practical tech of a smartwatch. So with this futuristic smartwatch, you don't have to choose between design and function anymore—you get both in one device.
At first glance, the Leitners Ad Maiora looks like a luxury wristwatch with its sapphire crystal case and stainless steel construction (you could also opt for a leather or rubber band). According to the company's Kickstarter page, this watch doesn't compromise on quality and features and only uses high-quality materials. That's why it has a Miyota 9039 movement and a dial coated in Super-LumiNova. But the most impressive feature is how this watch integrates its smart technology. It has a smart circuit that offers the smart features you love. Best of all, notifications are in a full-size E-ink display so that they blend seamlessly into the watch. So no one would ever know, by looking at it, that this watch is actually a smartwatch.
Get smart functions in a traditional design
So what smart functions does Leitners Ad Maiora include? Well, you'll be happy to know that it offers pretty much all of the capabilities of a typical smartwatch. These include activity tracking, heart rate tracking, sleep monitoring, GPS tracking, goals and achievements, music control, camera control, and more. It's a respectable assortment. Imagine tracking your steps with an accessory you can also wear to a formal event or business meeting. It's always great to have an accessory that can serve more purposes than one.
Have the time and notification functions you need
And, of course, you get all the time and notification capabilities you need. These include chronograph (with a stopwatch and timer), world timer (second time zone and local 24-hour time), smart alarms and notifications, and more. So with this futuristic watch, you get all of the things you need to track your time wisely. Plus, the smart notifications let you manage your calls and notifications, all while looking classy.
A full-size E-ink display that's easy to read
A key element of Leitners Ad Maiora's design is its full-size E-ink display. This display is gentle on your eyes and complements the design. The notifications look like they've been printed on the watch face, eliminating the indiscrete messages you sometimes get on a smartwatch.  That way, you can keep your step count from your at-home workout to yourself. Best of all, this display requires almost no power to run.
This classically inspired smartwatch is easy to use
You'll love that this futuristic smartwatch is easy to use. Navigate through the menu by rotating the bezel and make selections by using the buttons on the sides. This makes it a watch that's intuitive to use. The side button also has a contextual function. Meanwhile, you can set your movement time with the crown.
Charge this elegant smartwatch via USB-C
Leitners Ad Maiora charges by USB-C. There's even a quick charging feature that can power the watch up to 80% capacity in 30 minutes. The included charger is small and compact, so it's easy to pack in a suitcase when you travel.
Connect this watch to all of your devices
You can connect Leitners Ad Maiora to all of your devices. That's because it's compatible with most Android and iOS mobile devices, and it connects via Bluetooth 5.0. So it's great for pretty much everyone. The company's Kickstarter page writes that the Leitners' team is currently developing the companion app, which connects to the watch. The app will be available in Google Play and App Store.
Swim with this durable smartwatch
It's best to have a smartwatch that can keep up with your lifestyle. And while this futuristic watch is beautiful and full of functions, it's also quite durable. It's water resistant up to 100 meters, so you can wear it while swimming and even diving. Wear this watch while you're working out or participating in your favorite sport, it'll be just fine. Best of all, Leitners Ad Maiora is great for tracking activity from sports like running, swimming, cycling, and many others.
Choose from an array of style options
Leitners Ad Maiora also gives you quite a few style options to choose from. You get two choices when it comes to the case: smooth or rough. The smooth style features a crown and bezel that use the sandblasting technique, which is great for a smaller wrist. The rough style has a crown and bezel with a more classic appearance and makes the bezel super easy to operate, even if you're wearing gloves. You can also select either a white or black dial ring, raw or black stainless steel for the bezel and watch case, and leather, metal, or rubber for the strap. And the straps come in a range of colors too. So there's really a cool design for everyone with this futuristic watch.
The LeinersAd Maiora futuristic hybrid smartwatch is a wonderful blend of elegance and practicality. You'll get all of the beautiful elements you love about a traditional watch and the practical functions you need from a smartwatch. It's a great combination of classic and modern and makes an innovative accessory for any busy person.
Leitners Ad Maiora futuristic hybrid smartwatch costs $557.89, and you can preorder it from Kickstarter.
What do you like to see in a smartwatch with a classic look? Let us know in the comments :).