KAISAR review: This LED therapy device for men can improve fertility and performance
Unlock your potential with the KAISAR LED therapy wearable for men. It's a discreet noninvasive solution that boosts fertility and performance.
Enhance your sexual performance and chances of fertility with the KAISAR noninvasive LED therapy device for men. It uses red LED and near-infrared rays to improve reproductive health.
Want to please your partner? Maybe you're trying for a baby. In either case, the makers of the KAISAR want to improve your chances.
Their LED therapy device for men uses red and near-infrared rays to aid your performance and improve your reproductive health.
The device promises to expand blood vessels, improve sperm mobility, and boost the development of cells responsible for testosterone production.
Interested? Then let's dive into its features.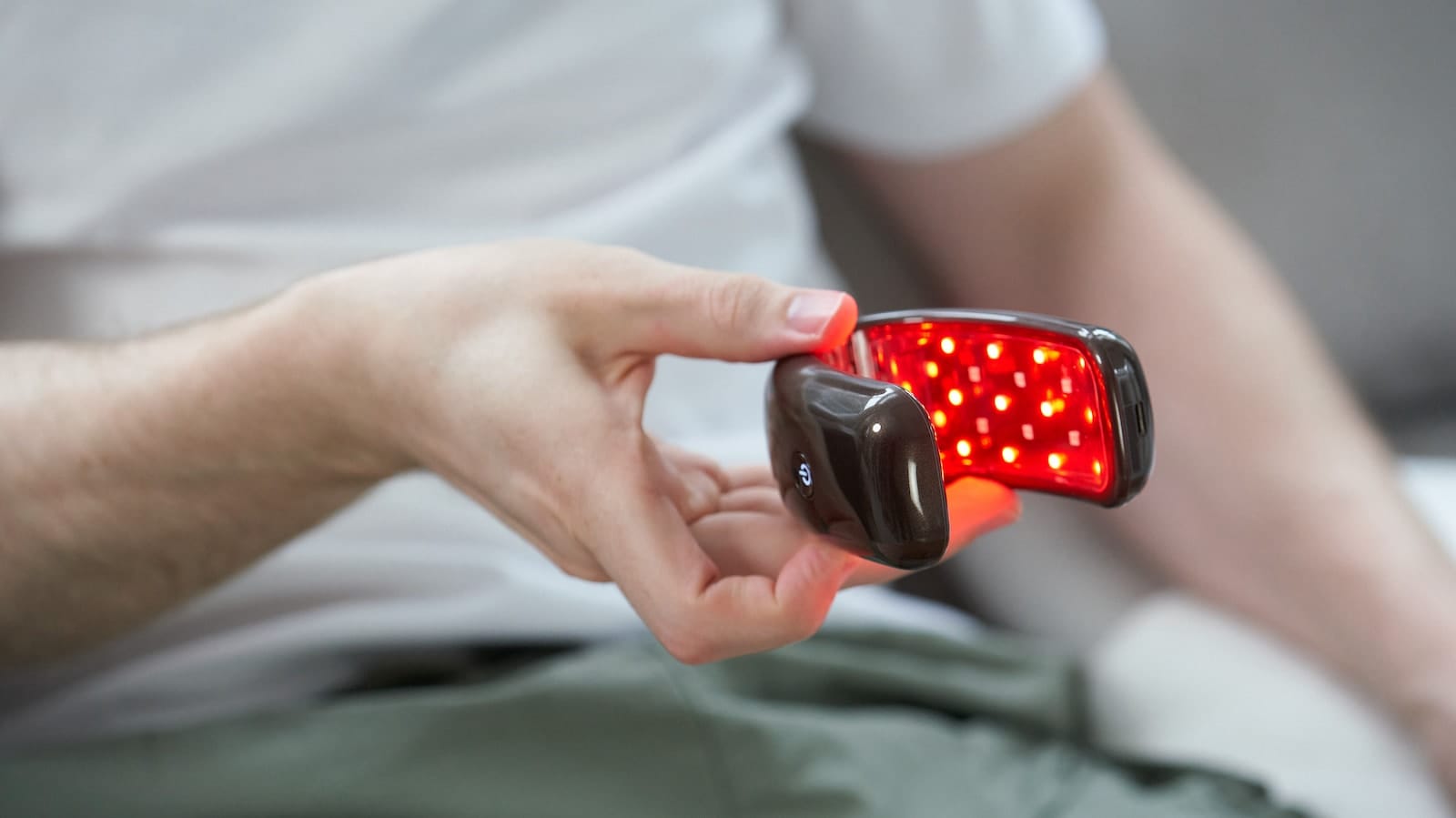 Get increased blood flow with this LED therapy for men
According to the company, its device can result in greater erectile stiffness. How? Well, the device emits red light at 635 nm and NIR rays at 850 nm. The company says these wavelengths work with mitochondrial ion channels to increase essential substances for erectile activity—nitric oxide and calcium ion.
So using the KAISAR can potentially expand penile blood vessels for increased blood. This results in better sexual performance for you.
Improve sperm mobility using NIR therapy for men
What's more, this men's gadget can increase sperm mobility. This is due to the near-infrared light feature, which, according to the company, can help produce ATP and ROS—species that support sperm mobility.
ATP is the energy source in cells. It powers the tail movement in sperm, while ROS allows the sperm to penetrate the egg cell successfully.
If you and your partner have been trying for a child, and you think sperm mobility might be an issue, this gadget is worth checking out.
Boost your testosterone levels
Maybe you're not feeling as energetic or strong as you used to. This noninvasive light therapy gadget can help there, too.
The creators of the KAISAR say that their product boosts the growth of Leydig cells, which are responsible for testosterone production.
Since testosterone is tied to the physical and mental health of men, it makes sense to want to increase it.
And KAISAR'S red light and NIR rays support cell activity, encouraging the production of Ledig cells in testicles. With a higher number of Leydig cells, testosterone also increases.
In a nutshell, this gadget can positively affect sexual function and increase a male's mental and physical vitality.
See the science behind photo modulation therapy (PBMT)
So how does photo modulation therapy, or PBMT, actually help improve male reproductive health? According to the KAISAR's creators, this light therapy stimulates molecular production.
It has been shown to accelerate cell division and regeneration and improve blood flow. Meanwhile, the KAISAR helps stimulate the production of nitric oxide (NO) and calcium ions (Ca2+) in the cells of male sexual organs.
Nitric oxide increases blood flow, expanding erectile rigidity. Sure, Viagra and Cialis have the same effect; however, oral medication offers only a temporary solution for ED.
Check out the compact size for discreet use
Meanwhile, this gadget has an ergonomic arch shape that reduces its visibility under your clothing. This makes it useable in a variety of settings.
Then, a hinge structure allows you to adjust the gadget to any width size easily. So you get flexible sizing options with it, too.
Discover the high-power output
What's more, rest assured that the KAISAR isn't just another wimpy light therapy gadget. Nope, this wearable boasts a high power output.
Actually, it features 40 LEDs—24 red light and 16 near infrared. They're all angled at 120° for the ideal precision and intensity.
The design offers excellent precision and power, so you get the maximum benefits from the product.
Value your privacy with this male gadget
Solutions for enhancing a man's sexual performance have existed for a while now, but the options for treatment have been limited. And, with visits to hospitals and clinics being rather taboo, KAISAR offers a solution.
This gadget is easy to use anytime and anywhere. Plus, it's a safe alternative to an oral or invasive treatment, and you don't have to pay an arm and a leg for it.
Even better, unlike medications and injections that offer only a temporary solution, this gadget offers improvements over time with regular use.
Improve your sexual performance and fertility
The KAISAR noninvasive LED therapy device for men offers a comprehensive solution for enhancing sexual performance and increasing the chances of fertility.
Interestingly, it can increase blood flow to the genital area, improve testosterone production, and enhance sperm mobility.
In my opinion, the KAISAR LED therapy device for men is a worthwhile investment for any man looking to enhance his sexual performance, support fertility goals, and boost overall vitality.
Don't miss out on the opportunity to experience the positive effects of this incredible gadget!
You can preorder your KAISAR for just $219 on Indiegogo.
The Gadget Flow Daily Digest highlights and explores the latest in tech trends to keep you informed. Want it straight to your inbox? Subscribe ➜