These IoT devices can improve your mental health
With all the stressors you encounter every day, maintaining a positive, relaxed state of mind can be challenging. Luckily, there are quite a few tech gadgets that can help, and we're rounding up some of our favorites in today's Daily Digest. Keep reading to see all the ways IoT devices can improve your mental health.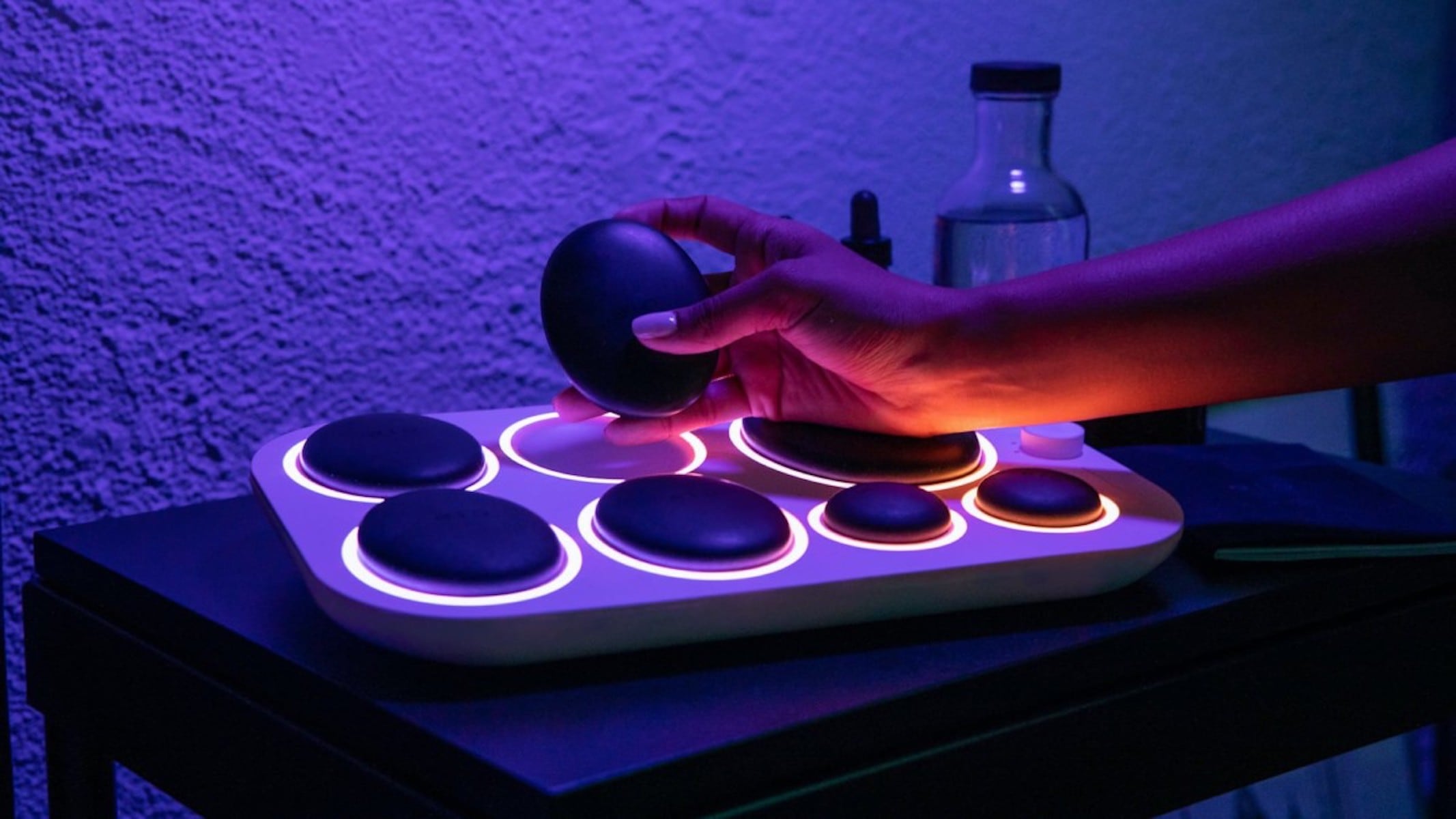 Smart health tech has been around for quite some time now. Today, we're trying to focus only on mental-health-improving gadgets that can actually boost your productivity and overall wellbeing. From meditation headbands to distraction-free devices, these gadgets can be your daily game changers.
Related: The best smart pillows and mattresses to help you sleep better
Whether you're spending just another day at work or trying to take some time off and relax your mind, these mental-health-improving gadgets can surely help.
Muse 2 Meditation Headband
First up on our list of IoT devices for mental health is the Muse 2 Meditation Headband. This wearable device gives you live feedback about your meditation practice. It provides data about your brain activity, body movements, breathing techniques, and heart rate to help you get the best meditation session possible. Best of all, this headband plays tranquil weather sounds that respond to your brain waves.
Spire Health Tag Body & Mind Health Tracker
The Spire Health Tag Body & Mind Health Tracker attaches to your clothes to give you actionable metrics. This gadget tracks your activity, sleep, mental health, and stress levels. When you pair this device with its app, you'll get a full picture of your body and mind. This useful tracker is also waterproof, and it can even go in your washer and dryer. Though consumers can't purchase this product directly, they may be able to enroll with help from their physician.
Feelmore Labs Cove Stress Regulating Neckband
The Feelmore Labs Cove Stress Regulating Neckband is another of our favorite IoT devices for mental health. This relaxing neckband helps reduce your stress naturally and, in doing so, improves your sleep and how you feel throughout the day. Its sleek black design rests snuggly on your ears and emits gentle vibrations—the app lets you record your progress and more.
Spire for iOS Wearable for Mind & Body
The Spire for iOS Wearable for Mind & Body is a wearable that measures your breathing patterns. Clip it to your waist so that it can monitor your respiratory patterns and detect changes in your thoughts. This gadget also tracks your activity and steps. With its gentle notifications, insights, and breathing exercises, your day will be more productive.
Hapbee Emotional Control Wearable
The Hapbee Emotional Control Wearable is another of our best IoT devices for mental health. Incredibly, this gadget helps you manage your emotions by mimicking the body's natural signals. The device creates small magnetic fields to replicate your emotions and creates feelings in six categories: Happy, Calm, Sleep, Relaxed, Desire, and Alert.
Core Meditation Trainer
The Core Meditation Trainer is a great way to add some mindfulness to your life. This handheld device monitors your meditation history to show you just how far you've come. Its wooden, spherical design gives any room a natural vibe. This device also has a built-in ECG sensor and gives you access to guided meditation experiences.
Umay Rest Thermal Meditation Device
The Umay Rest Thermal Meditation Device can help you reset after too many hours in front of a screen. That's because it uses natural Meditative heat to help your eyes rest. It also supports a clearer and rested mind. This gadget's portable design fits your busy lifestyle, letting you take it with you pretty much anywhere. Finally, its automatic charger and shut off make this mindfulness gadget easy to use.
Somnox Robotic Cuddling Pillow
The Somnox Robotic Cuddling Pillow is on our roundup of IoT devices for mental health because it actually cuddles with you. It gives you exactly what you need to fall asleep since it helps regulate your breathing. It also has an audio assistant to relax you. Choose from meditation, heartbeats, lullabies, or your own uploads. It's never been easier to relax and get a great night's sleep.
Saent Button Productivity Device
The Saent Button Productivity Device helps block out distractions and cultivates better work habits. Press it to begin a focused work session and find your optimal work rhythm. There's no such thing as multi-tasking, only task switching which can lead to mistakes and poor quality work. Work your to your potential with the help of this productivity device.
Blueberry Stress-Reducing Smart Glasses
The Blueberry Stress-Reducing Smart Glasses help you better understand your stress. This clever headset combines brain sensing and electronic tinting to help you perform better. It tracks your brain activity and heart rate to show you how much mental energy you expend for each task. In fact, it can even give you a haptic nudge to keep you on track.
Elo At-Home Stone Spa Experience
The last item on our list of IoT devices for mental health is the Elo At-Home Stone Spa Experience. This relaxation product helps you create a spa-like experience at home as it diffuses your favorite scents and sets the mood with its ambient light rings. The heavy volcanic stones have three temperature settings that release slowly into your muscles.
Are you ready for a super-relaxing winter with the help of these IoT devices? Truly, there are so many tech-based solutions for de-stressing and feeling your best. Let us know which of these gadgets you'd love to have in the comments.
Want more tech news, reviews, and guides from Gadget Flow? Follow us on Google News, Feedly, and Flipboard. If you're using Flipboard, you should definitely check out our Curated Stories. We publish three new stories every day, so make sure to follow us to stay updated!
The Gadget Flow Daily Digest highlights and explores the latest in tech trends to keep you informed. Want it straight to your inbox? Subscribe ➜