New Apple Goodies – Super fast iPad Pro with full screen, new Mac mini with impressive speed, and so much more
While sales for the new iPhone models are in full swing, Apple delighted users with another special event. Today, they announced the new MacBook Air, ultra-fast Mac mini, and the iPad Pro along with loads of software improvements.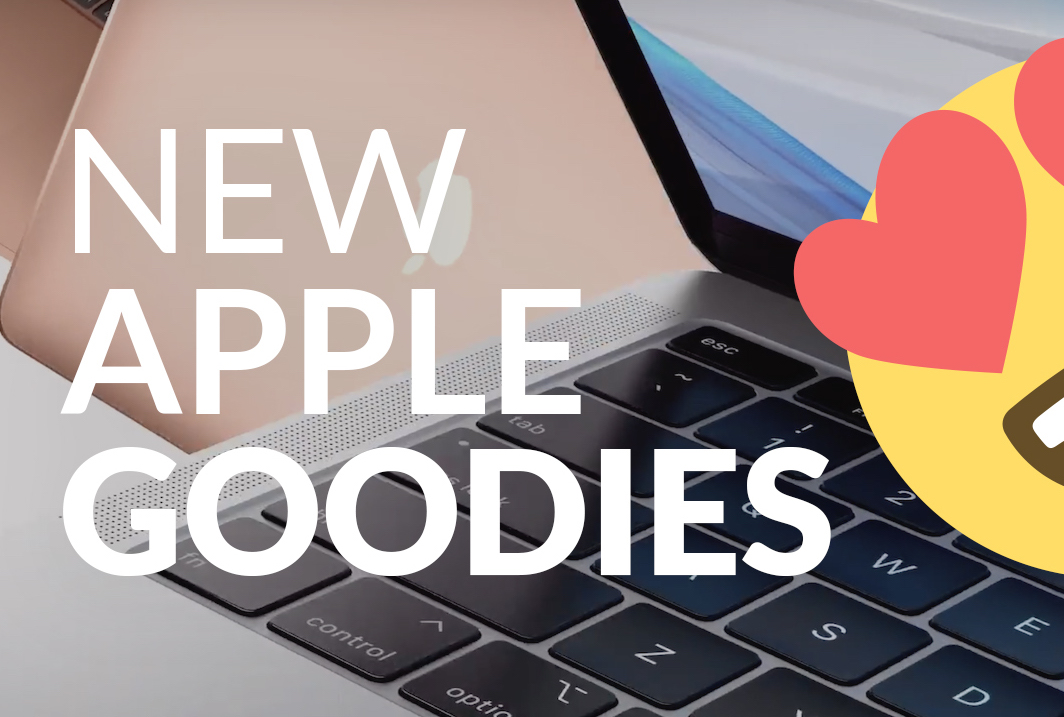 How many products were launched in this event? This event introduced three major products: the new MacBook Air, the ultra-fast iPad Pro and of course the new Mac mini after a long wait.
What were the major highlights from Apple's last event in September? While this event is about the MacBook and iPad, the last one was all about the iPhone and Apple Watch. ICYMI, go back to our highlights here.
What else did they announce? All new iPad Pro, Mac mini, and MacBook Air models now feature a 100% recycled aluminum enclosure.
After kicking off new iPhones and an innovative health-monitoring Apple Watch last month, Apple is wowing us once again with the latest iPad Pro, MacBook Air, and more. Held at the Brooklyn Academy of Music, this Apple Special Event was about their most creative products.
Let's take a look at everything new that was announced in this event. We can't wait to dive into these devices.
New MacBook Air 13.3″ with Retina Display
– Over half of Mac buyers worldwide are new to Mac with 76% of the user base in China. The total active userbase is now 100 million. Rated #1 in customer satisfaction, Mac has been helping users unleash creativity with a beautiful combination of software and hardware. And, it's time for an upgrade.
– Beginning with the MacBook Air, Apple is about to make this super-portable thin and light laptop even better.
– Every part of the new MacBook Air has been redesigned and re-engineered.
– Retina Display: The aluminum bezel is gone and replaced with an edge-to-edge (and top to bottom) display with 50% narrower bezel. The 13.3″ display is perfect for portability. The pixels have been quadrupled for sharper texts and details. In fact, it has 48% more color to give everything more lifelike color. The narrower border design still has the FaceTime camera in the same position although no home button.
– Touch ID: Now you can unlock your MacBook Air with touch ID. It comes with the T2 security chip for a secure boot process. It also includes an SSD controller and automatic encryption, offering secure storage for your files and data. It also a redesigned system-management controller.
– Keys offers more responsive typing experience thanks to the 3rd gen Butterfly keyboard. It comes with a Force Touch trackpad with 25% more surface area and better haptic feedback.
– The speakers make the MacBook Air 25% louder and they have twice as much bass.
– There are 2 Thunderbolt ports to help you connect as many external devices as you want, from external displays to eGPU
– The 8th-gen Intel i5 gives you up to 16GB 213MHz Memory and up to 1.5TB SSD.
– The battery life has up to 13-hours of iTunes movie playback.
– It has 17% less volume than its predecessor and is incredibly thin at just 15.6mm, making it about 10% thinner than previous models and weighs only 2.75 lbs. (1/4 lb. lighter than before).
– 100% recycled aluminum + 35% post-consumer recycled plastic has been used for manufacturing to make the greenest Mac ever.
– Configured with 8GB RAM, 1.6GHz Core 15 processor, and 128GB of ROM
– Price: $1199
– Availability: orders start today with availability from November 07, 2018.
The new Mac mini
– The new Mac mini comes with the iconic and professional Space Grey finish.
– Processor: Every Mac mini starts with 6 cores taking performance to a new level which makes it 5X faster than before.
– Memory: Up to 64GB of memory.
– Storage: Up to 2TB SSD with an Apple T2 security chip. This makes it 30X faster than before.
– It has an entirely new thermo-system with double the airflow yet it remains super quiet.
– With GigaBit Ethernet, 4 Thunderbolt 3 ports, HDMI, and two USB-A, you can take connectivity to a whole new level.
– Just like the new MacBook Air, every Mac mini enclosure is made out of 100% recycled aluminum.
– Entry config is about 8GB RAM, 3.5GB Core quad-core processor, 128gb SSD.
– Price: starting at $799
– Availability: Orders start today and will be available next week
Today at Apple Sessions: Creative pros at Apple Retail stores have been empowering customers with a smarter learning experience on coding, creativity and more around the Apple devices. Global platforms are being created by Apple for local artists and creative souls. To view the sessions happening around you, all you have to do is go to the App Store and go through the "Sessions" tab. Post the event, 60 new Sessions are being added instantly.
The new iPad Pro
– New iPad Pro comes with an edge-to-edge LCD display. It's the same Liquid Retina display as the iPhone Xr with wide-color, true-tone, and Apple Pencil support.
– The new iPad Pro comes in an 11″ display and a 12.9″ display version. The latter isn't just bigger in the display but also thinner (5.9mm; 25% less volume than before).
– The new iPad Pro comes with Face ID for secure facial authentication. From unlocking your iPad to logging into to your apps to paying via Apple Pay, you can do it all with the new Face ID integration.
– No matter how you use the new iPad Pro, the display is always right-side-up in any orientation.
– The large display offers more space for creativity and comes with an A12X Bionic chip. It comes with 10 billion transistors and has an 8-core CPU. As a result, you get to enjoy 90% faster multi-core CPU performance.
– The new iPad Pro has 7-core GPU with 1000X faster GPU performance. The neural engine delivers about 5 trillion operations per second.
– The all-day battery life is another plus for the new iPad Pro.
– The new iPad Pro comes with 1TB in storage capacity to boost the workflow of creatives.
– Now it uses a USB-C port for charging as well as connecting to accessories including external devices. Also, you can use it to charge your iPhone from your iPad.
– iPad Pro is now packed with more AR for a more immersive experience.
– Price: 11″: $799 12.9″: $999
– Availability: Both are available with LTE versions and are available from today.
Apple Pencil
The magnetic attachment feature of the iPad Pro makes this new Apple Pencil so much easier to use. It automatically pairs and charges wirelessly while in place so it's always ready to go. Just tap the display to wake up your iPad Pro and tap twice to switch between modes. It's a professional tool creative souls will just love.
Smart Keyboard Folio
The new folio is even simpler to use and attaches magnetically to your iPad Pro. There are two angles for viewing, which makes the simplifies the folding mechanism.
Which is your favorite product from the Apple event? Share with us in the comments below.
The Gadget Flow Daily Digest highlights and explores the latest in tech trends to keep you informed. Want it straight to your inbox? Subscribe ➜