READY Jeans Are Norton's Answer to Credit Card Cloning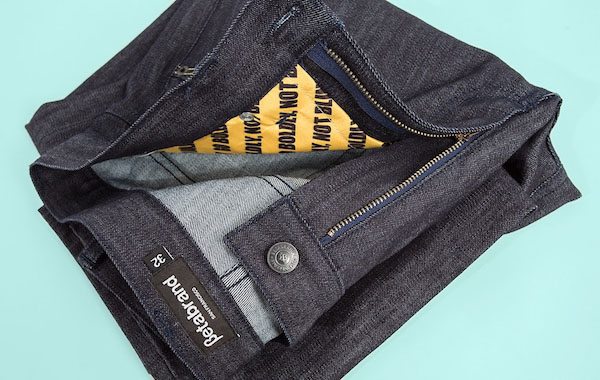 Most modern credit and identity cards sport a RFID chip. This allows them to make contactless payments and data transactions — a welcome time-saver, I think you'll agree. However, the new technology also comes with pitfalls. If anyone with some cloning equipment and a skewed sense of morality can get within a couple of feet of your cards, it is possible for them to steal your details. In response, internet guardian, Norton Security, has teamed up with the oh-so-fashionable clothing manufacturer, Betabrand, to create a pair of jeans (and a blazer) that will keep your pocketed cards safe.
Currently raising money via a crowdfunding campaign, the READY jeans and Work-It blazer are not exactly style icons. In fact, they look quite like a normal pair of jeans and an everyday blazer to me. But, unusually, it is the pocket lining of these garments that makes them stand out.
RFID stands for "radio frequency identification", so anything that can block radio signals can prevent cloners doing their worst. Betabrand has apparently created a material with these qualities, and used it to line the pockets of the jeans and blazer. This may seem like overkill, but according to Betabrand, in excess of "10 million identities are digitally pickpocketed" each year, and by next year, "70% of all credit cards will be vulnerable to such attacks".
It's a clever idea, and the technology is not unprecedented outside of the clothing world — many wallets already offer such protection, using less expensive materials. But whereas the jeans will initially retail at $151, and the blazer for $148, the equally capable wallets are available at a tiny fraction of the cost. Even so, the two new forms of apparel have clearly caught the imagination of many — the original crowdfunding goal has already been well and truly smashed.
You can find out more about this project here.