Week in Review – Photochromia, Countertop, HiSmart Bag, WonderCube and More
Welcome back to our weekly roundup yet again! This week has been really busy trying to put our latest update in place which is coming up early next week and will surely make your experience on our platform even better. Our hunt for innovative products was on and we did come up with some interesting technologies and modern designs too. Now is the time to put them all down under one roof so that your weekend read starts from here. To those of you who are about to spend the rest of the weekend on the beach or go out on camping, we think our two latest collections are a must watch for you. Coming back to why we launch our weekly roundup, here's a look back at the best products and reviews we have had over the past week.
Best From the Gadget Blog
1. Thought Home Security Has Gone Stagnant? Not If You Have the Amazing Abode!
2. Fogo Combines Essential Camping Tools Into One Gadget
3. Countertop Smartens Up Any Kitchen
4. Ecommerce Email Marketing – How to Turn Leads into Valuable Customers?
5. Wake Up Early (Or Late) With these Five Fancy Alarm Clocks
6. WonderCube is One Cubic Inch of Pleasure Every Mobile User Needs
7. Tesla Model S 70D is the New Low End Model at a Higher Price: Is It Worth It?
8. Tired of Juggling With Your Phone? Time to Get the Amazing HiSmart Bag!
Best Product Picks
Golden Gate Bridge Wall Mural Decal
If you adore the Golden Gate Bridge and want to bring all that nostalgia indoors, there's no better way than this Golden Gate Bridge Wall Mural Decal.
Spice up your platter with some musings from the brain. Just like the two sides of the brain helps us to balance ourselves, the Brain Salt and Pepper Shaker by PROPAGANDA helps in keeping your meal taste in check.
Photochromia is a collaboration between two companies at the intersection of apparel and technology. A collection of sunlight sensitive garments, Photochromia visualizes STEM concepts such as Schrodinger's Cat and Parametric equations.
Lemnos Muku Wooden Desktop Clock
Handmade out of real solid wood by skilled craftsmen from Toyama Japan. This beautifully handcrafted Lemnos Muku Wooden Desktop Clock can be a simple yet elegant addition to your work desk anyday.
What a Wonderful World iPhone Case
Let your iPhone look beautiful when you hold it on your ears. By giving your iPhone this awesome What a Wonderful World iPhone Case, you'll not only safeguard it from unwanted damage but also enhance its beauty altogether.
VIZIO 4K Ultra HD Smart LED HDTV
VIZIO M-Series delivers incredible UHD picture quality, powerful performance and beautiful design, all driven by an ultra-intuitive Smart TV experience that makes UHD streaming simple.
BatteryBox Macbook & Mobile Device Charger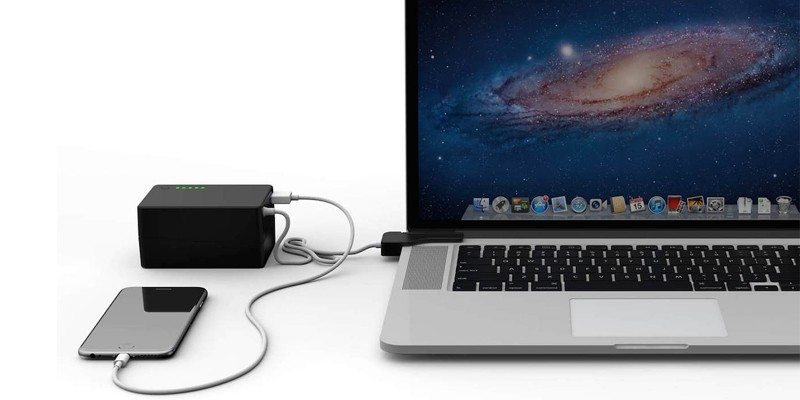 It's a portable battery that can power a MacBook Air for 13 hours straight, or fully charge an iPhone 11 times – all in a package smaller than the size of a can of soda.
Wearable tails for those that want to keep their cool whilst joining in the fancy dress. Perfect for festivals, parties and all dress up occasions.
The RED DRAGON® family just got bigger—and smaller. Leveraging the award-winning 6K RED DRAGON sensor, WEAPON™ is our smallest and most lightweight camera BRAIN® ever.
Chunky Knit Blanket
An amazing creation with merino wool and extra large stitching. You can now add some handmade excellence to your cosy resting times by bringing this Chunky Knit Blanket.
George Nelson Sunflower Clock by Vitra
Oversized wall clock representing the beauty of mid-century design. If you're eager to have an exceptional piece of beauty indoors, why not try the George Nelson Sunflower Clock by Vitra.
The AWDock is a minimalistic dock designed for Apple Watch. Materials and finishes of the dock are chosen to closely match the different models of the Apple Watch.
ReelCase is redefining iPhone protection. ReelCase has an integrated retractable lanyard incorporated into an iPhone case.
CAMLET MOUNT – Combine & Control your DSLR Camera through your smartphone or tablet. The Camlet Mount is a uniquely adjustable tablet or smartphone mount for your DSLR camera.
Metro Quilted Backpack by MZ Wallace
Lightweight backpack with diamond-quilted nylon. Coming with a soft as well as a durable construction, the Metro Quilted Backpack by MZ Wallace is a bright addition to your travel needs.
Channel your inner Tyrion Lannister and drink your wine—or beer, booze, blood of your enemies—from this handmade Horn Mug.
Trending on Facebook
Trending on Twitter
Crock-Pot @WEMO Smart Slow #Cooker http://t.co/5ruKs8FHRr Bring some flexibility to your cooking hours! #smarthome pic.twitter.com/vAnvnYxefI

— The Gadget Flow (@TheGadgetFlow) April 18, 2015
Moon #Bowl http://t.co/cuOudpw100 Serve your dishes like you were living on moon! #kitchentools pic.twitter.com/J3R5pUXAox — The Gadget Flow (@TheGadgetFlow) April 17, 2015
Trending on Instagram
See you again next Saturday with a lot more updates in store. Happy Gadgeting!