10 Smart home gadgets for the entire family to enjoy
Make your home smarter with an abundance of tech. In today's Daily Digest, we showcase some of the coolest gadgets available that are suitable for the entire family to use.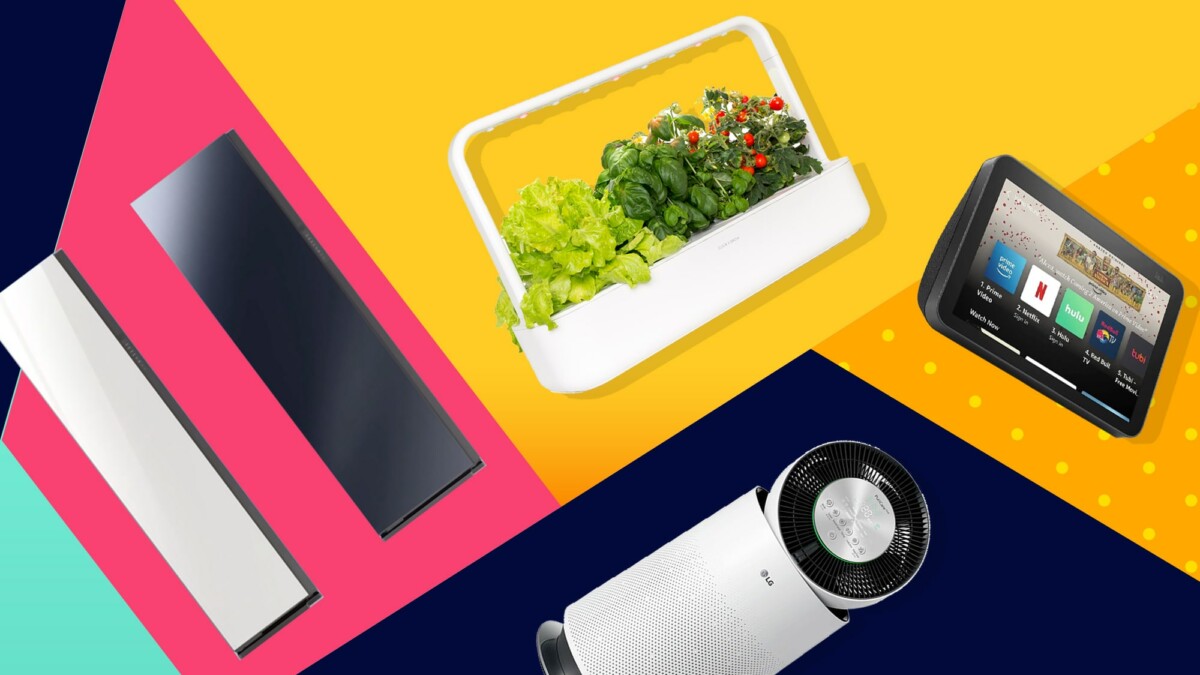 You don't need to break the bank to kit out your home with smart devices. Whether you want to personalize your audio, feel more secure indoors, breathe healthier air, or monitor all of your smart appliances from one device, we have everything you need with today's 10 smart home gadgets.
Related: These outdoor smart home security cameras are a must for your home
Expect a versatile selection below that the entire family can enjoy without any complicated setups. Automate your abode while giving you all the bragging rights from today's top 10 smart home gadgets.
Compact and slim, the Bang & Olufsen Beosound Emerge Wi-Fi home speaker fits in virtually any space indoors. It takes your music to places you could never imagine with 180-degree sound. Moreover, this speaker is available with Google Assistant, providing a convenient way to skip tracks, adjust the volume, and more.
This Wi-Fi home speaker will be available in October from $699.
2. At 25 dB and with the Clean Booster head, the LG PuriCare 360° SmartThinQ air purifier is super quiet and cleans far and wide.
Use the LG PuriCare 360° SmartThinQ air purifier to clean the air in your home. Its unique head cleans meticulously and provides an even distribution with 70 degrees of rotation. Moreover, its multi-filter system captures 6 types of particles to deliver purer air indoors. And its HEPA filter trays 99.97% of particles as small as 0.3 microns.
Order this air purifier for $699.99.
3. The Samsung Bespoke Smart AirDresser does more than relax wrinkles from clothes; it removes dust and odors, too.
Incorporate the Samsung Bespoke Smart AirDresser into your laundry schedule. This smart creation refreshes clothing, outerwear, bedding, and soft toys. Furthermore, it simplifies clothing care routines, and its Wi-Fi connectivity enables it to sync to a Samsung washer and send smartphone notifications when the cycles are complete.
The release date and price for this smart gadget have yet to be announced.
4. Featuring a 13 MP camera, 8" HD touchscreen, and Alexa connectivity, the Amazon Echo Show 8 2nd-Gen smart display is a must-have home gadget for the entire family.
Share the Amazon Echo Show 8 2nd-Gen smart display among the entire family. Impressively, this gadget makes your home smarter by controlling the cameras, lights, and more using your voice, motion, or the interactive display. Finally, when not in use, Amazon Photos turns the home screen into a digital frame.
Order this smart device for $129.99.
5. Designed with built-in Alexa, the Brilliant 2-Switch Panel smart home controller lets you adjust lighting, cameras, locks, thermostats, intercom, and more from one single device.
Use the Brilliant 2-Switch Panel smart home controller for an array of functions and to add more convenience to your routine. This device is sleek and won't take up room in your home. Moreover, it turns standard light bulbs like LED, halogen, dimmable, and more into smart lights.
Purchase this smart home controller for $349.
6. Upgrade your TV with cinematic sound with the Roku All-in-One Streambar Pro. It quiets loud commercials and provides clarity.
Make family TV-watching time more enticing when you have the Roku All-in-One Streambar Pro. It enhances the TV audio quality and goes a step further so you can share videos, photos, and music from your Apple device using AirPlay. Overall, it allows you to stream free TV, live news, sports, music, movies, and more.
Order this smart TV accessory for $179.99.
7. Get peace of mind that your packages are delivered safely with the Porch Pod delivery safes. It's a smart gadget with a HD camera.
Equipped with smart validation technology, the Porch Pod delivery safes allow a package's own tracking barcode to function as a key. So a delivery person can safely leave a package without you being home. It's quick and easy for delivery drivers to use and takes less than three seconds to open.
Purchase this delivery box for $239.
8. Bring nature indoors with the Click & Grow Smart Garden 9 PRO. It includes app-controlled light features and a light schedule.
Grow organic herbs, fruits, salads, and flowers indoors with the Click & Grow Smart Garden 9 PRO. It makes indoor growing possible and easy with its companion app that helps you become a plant expert. Moreover, it provides the perfect amount of light, nutrients, and oxygen for your green beings.
Order this smart indoor garden for $260.11.
9. Listen to music while you shower with the Ampere Shower Power Bluetooth speaker. It generates its power from water.
Impressively, the Ampere Shower Power Bluetooth speaker allows you to listen to an album, podcast, and more while cleaning with an energy-efficient design. It fits onto any showerhead and is made from 100% recycled ocean plastic, making it environmentally friendly. It's one of our favorite 10 smart home gadgets to gift someone.
Preorder this Bluetooth speaker from Indiegogo for $79.
10. Control an abundance of home devices with the push of a button with the Flic 2 Smart Home Buttons Starter Kit.
Finally, the Flic 2 Smart Home Buttons Starter Kit lets you control more than 1,000 apps by pressing a button. Therefore, you don't need apps or voice commands to adjust light switches, speakers, alarms, and much more. Above all, you can attach it to your clothing or key ring for on-the-go use.
Purchase this for a discounted price of $159.99.
Why turn down the opportunity to make your life simpler when you have these 10 smart home gadgets? What are your favorites? Share your thoughts in the comments.
Want more tech news, reviews, and guides from Gadget Flow? Follow us on Apple News, Google News, Feedly, and Flipboard. If you use Flipboard, you should definitely check out our Curated Stories. We publish three new stories every day, so make sure to follow us to stay updated!
The Gadget Flow Daily Digest highlights and explores the latest in tech trends to keep you informed. Want it straight to your inbox? Subscribe ➜