4 Head-up displays for a smarter driving experience
Distracted driving is extremely dangerous and can prove fatal. With these smart head-up displays, you can interact with your digital life without compromising your concentration on the road.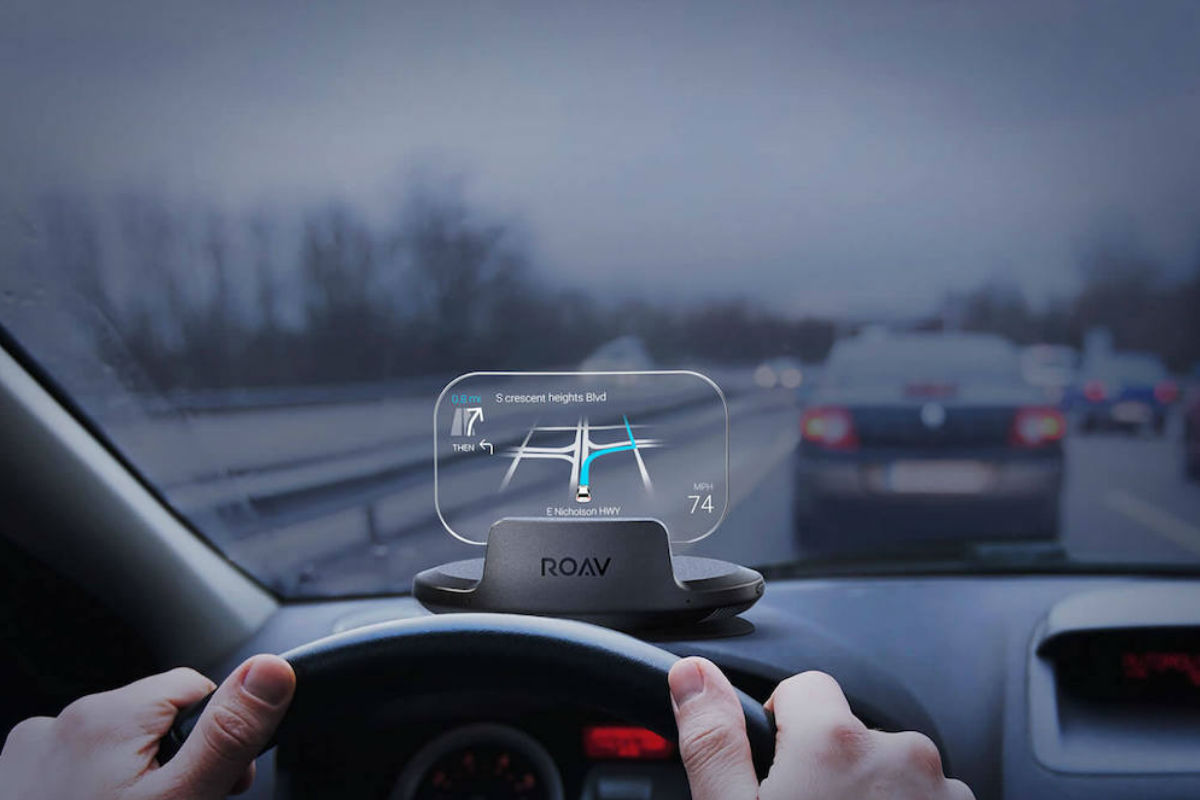 Which car products make driving easier? We spend hours of time in our cars each week and most of us take our car as it comes with no upgrades. But, technology has advanced and there are countless devices and systems that make our driving experiences better than ever.
If you're going on a road trip, which gadgets should you carry? Road trips are all about excitement and the unknown of what's head. But, before you set off on your journey, make sure you're prepared for anything. These car products cover all the bases so you can focus on your playlist.
What's the future of cars? Possibly in the sky. Ever since Chitty Chitty Bang Bang first took off, the flying car has been considered the holy grail of futuristic transport. Here are the vehicles that are turning dreams into reality.
Smart driving technology has been taking over the automobile industry in recent years. Whether it's an external device like an Alexa car accessory or entirely smart cars like the Mercedes-Benz A200 you can talk to, driving in the 21st century is more than we could have imagined decades ago. And now with head-up displays, things are about to get even smarter. Here are four head-up displays that will give you a smarter driving experience.
Roav Dashtop Head-Up Display Computer
Placing all relevant and necessary information right in front of you, this device helps you keep a clear view of the road ahead while following directions, monitoring your speed, and even viewing notifications without reaching for your device. The Roav Dashtop syncs with the entire Roav Smart Driving System which includes cameras, sensors, and apps to keep you safe while driving.
HUDWAY Glass – Keep Your Eyes On the Road
HUDWAY Glass is a universal driving accessory that turns your smartphone into a concise Head-Up Display at eye level. Displaying clear directions and information, such as the path of the road or your speed, from your phone, HUDWAY Glass keeps your hands on the wheel and your eyes focused on what's ahead.
NAVION Augmented Reality Car HUD
This clever device takes a new approach to GPS, with graphics overlaid on the real world. For instance, you see a line on the road to show where your next turn should be. The heads-up display also places a miniature map in your eyeline, meaning you never need to look away from the road.
Hudly – Full-Color Head-Up Display for All Cars & Phone Apps
By projecting the information directly in your line of sight, Hudly allows you to drive safer. The other features include the companion iOS and Android apps that will help you to drive with ease. Hudly is compatible with all cars that have an OBD2 port or cigarette lighter adapter.
Do you think head-up displays are in the future for all drivers? Which one from the list is your favorite? Share with us in the comments below.
The Gadget Flow Daily Digest highlights and explores the latest in tech trends to keep you informed. Want it straight to your inbox? Subscribe ➜