11 Bicycle tech gadgets to upgrade your commute
For many of us, cycling along in the fresh air is a much better start to the day than sitting in traffic. If you love to commute on two wheels, these bicycle tech gadgets should improve your mornings and make the journey safer.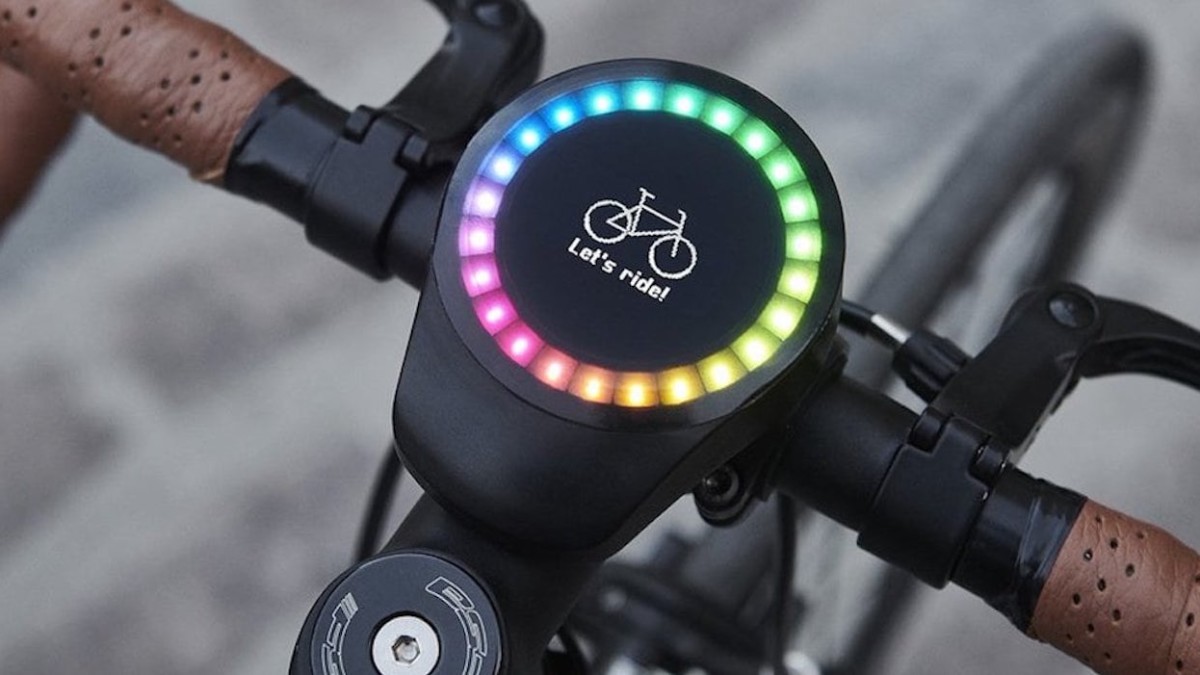 What is the best type of bike for commuting? Road bikes are good for speed, but a hybrid bike offers better comfort.
Do you need lights for cycling on the road? Technically no, but it's much safer to have lights. It helps drivers see you in gloomy conditions.
How do you cycle to work without getting sweaty? Try riding an electric bike. You are still pedaling, but a motor takes some of the strain.
There's no doubt that cycling to work is healthier than driving. In many cities, it can also make your commute quicker. If you love getting to the office on two wheels, check out this line-up of bicycle tech gadgets.
Knog PWR Mountain Battery Bike Light
Kicking out 1800 lumens, the Knog PWR Mountain front light helps you see the road ahead. As an added bonus, it doubles as a 10,000mAh power bank.
Price: $269.95 USD
Swytch Electric Bike Conversion Kit
This ingenious gadget adds electrical assistance to any bike. It weighs only 5.5 pounds, but you get 250 watts of power and a range of up to 50 miles.
Price: $599 USD
The RearViz Bicycle Mirror
Avoiding cars and trucks is one of the greatest challenges of cycling to work. These wearable mirrors help you see what's around you.
Price: $37.95 USD
[tweet_box]If you love to commute on two wheels, these bicycle tech gadgets should improve your mornings[/tweet_box]
LUCIA Intelligent Bike Tail Light
So, you can see the cars. But can drivers see you? For those dark winter mornings, LUCIA is a bright tail light that can be seen through 180 degrees and from half a mile away.
Price: $38.12 USD, pre-order
Pro Bike Tool CO2 Inflator
When your tires need a top-up, this pocket-sized tool will get the job done quickly. It uses small CO2 cartridges to inject air, and it works with all standard valve types.
Price: $19.98 USD
COROS SafeSound Urban Smart Cycling Helmet
This smart helmet offers more than cranial protection. Thanks to built-in speakers, COROS lets you listen to music or hear turn-by-turn directions — without affecting your awareness.
Price: $199.99 USD
SmartHalo 2 Smart Biking Device
If you still can't remember the way to work, SmartHalo 2 can help. This device offers easy navigation via a ring of lights. It also has fitness features and a 110dB alarm.
Price: $129 USD
FormMount Phone Magnetic Smartphone Bike Mount
If you want to make hands-free calls, track your pace, or even capture the ride, you need Form Mount. This versatile accessory lets you mount an array of different devices on your handlebars with ease.
Price: $59.95 USD
TRON XD Fingerprint Shackle Lock
Finding a safe parking spot for your ride can be tricky. But with the TRON XD fingerprint lock, your bike is safe. This thing has a 508dpi scanner, and it's rock solid.
Price: $89.95 USD
Cycle-On 30-Tool Bicycle Multi-Tool
When something comes loose, you will be glad to have the Cycle-On multi-tool in your bag. With numerous wrenches and drivers, this small accessory lets you fix most common problems.
Price: $36.78 USD
101 Bike Bag by Posh Projects
This Italian leather bag adds a little practical style to your bike. It hangs from the frame by two durable loops, providing storage for your phone and other small accessories.
Price: $140 USD
Bicycle tech gadgets
What cycling gadgets do you take to work? Tell us in the comments!
The Gadget Flow Daily Digest highlights and explores the latest in tech trends to keep you informed. Want it straight to your inbox? Subscribe ➜