13 Best Holiday Gifts from Twelve South
'Tis the season to be so good at gift giving that your friends and family will be thanking you for the next year. While finding the perfect gift is easier said than done, knowing where to look is half the battle (here's a hint).
Designing accessories exclusively for Apple devices, Twelve South is the brand that really has something for everyone on your list. They focus on maintaining stunning form while achieving a brilliant function. The result? Beautifully designed products to perfectly match your devices.
As an Apple lover myself, it's no wonder I've become captivated by this brand. To totally win at gift giving this year, check out the 13 Best Holiday Gifts from Twelve South.
MagicWand for Apple Keyboard


Give the gift they didn't know they needed with the MagicWand for Apple Keyboard. This compact frame instantly connects the keyboard with the Magic Trackpad for seamless functionality.
HoverBar iPad Mount


The HoverBar iPad Mount allows the iPad to be placed anywhere whether that's the kitchen, in your line of sight with your monitor, or even next to the tub (we don't judge).
BackPack Shelf for Mac


Small yet sturdy, the BackPack Shelf for Mac attaches to the back of the monitor to hold anything from a MacBook to an external hard drive and anything in between.
Compass 2 Portable iPad Stand


The Compass 2 Portable iPad Stand allows for charging while in use and can neatly fold away for easy transport.
BookBook Concealing iPad Sleeve


Deter thieves while keeping your tablet protected with the BookBook Concealing iPad Sleeve. Complete with a classic book exterior, no one will know what's really inside (note: also great for stashing Christmas candy).
Forté Apple Watch Charging Dock


Perfect for a desk or nightstand, the Forté Apple Watch Charging Dock gives your smartwatch an equally smart home to top up its battery while keeping the screen in sight for notifications.
TimePorter Apple Watch Travel Case


When you're on the go, the TimePorter Apple Watch Travel Case keeps your smartwatch, cable, and accessories neatly bundled and secure and doubles as a charging stand when opened.
SurfacePad Leather iPad Cover


Slim. Minimal. Slimimal. Okay; that's not real. But, the benefits of the SurfacePad Leather iPad Cover are. It keeps your tablet ultra-sleek yet accessible while protecting the screen.
BookArc Mod MacBook Stand


The true Apple fan in your life will have loads of devices. The BookArc Mod MacBook Stand keeps their laptop safely stored while they crack on with other projects on the big screen.
[tweet_box]Twelve South is the ultimate brand to grab something for everyone your list this holiday season![/tweet_box]
BookBook Travel Journal


Just like the sleeve, the BookBook Travel Journal successfully hides an iPad, headphones, cables, writing utensils, and accessories from the untrained eye with a classic book exterior.
GhostStand for MacBook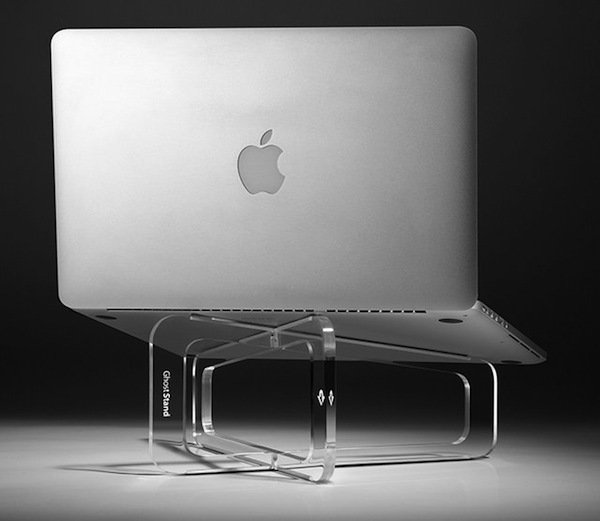 Made for the true minimalist, the GhostStand for MacBook is entirely transparent so all eyes are on the beauty of the Apple products in front of you.
HiRise MacBook Stand


The HiRise MacBook Stand lets the laptop stand tall and proud (and securely at the right level for ergonomic efficiency).
PlugBug World International Plug System


Let the Apple lover in your life travel with peace of mind with the PlugBug World International Plug System. They can effortlessly charge up no matter which continent they visit.
I do apologize; I realize I've given you a full list of products that you can't possibly give away because you'll keep them all for yourself. Remember the reason for the season: give the best gifts you can (and be sure to treat yourself).
Which other Twelve South items do you love?