The best minimalist smartwatch designs of 2019
In the early days, smartwatches were all a little bulky, and their interfaces cluttered. But as time has passed, these devices have become more refined. Here are the latest minimalist smartwatch designs to capture our attention.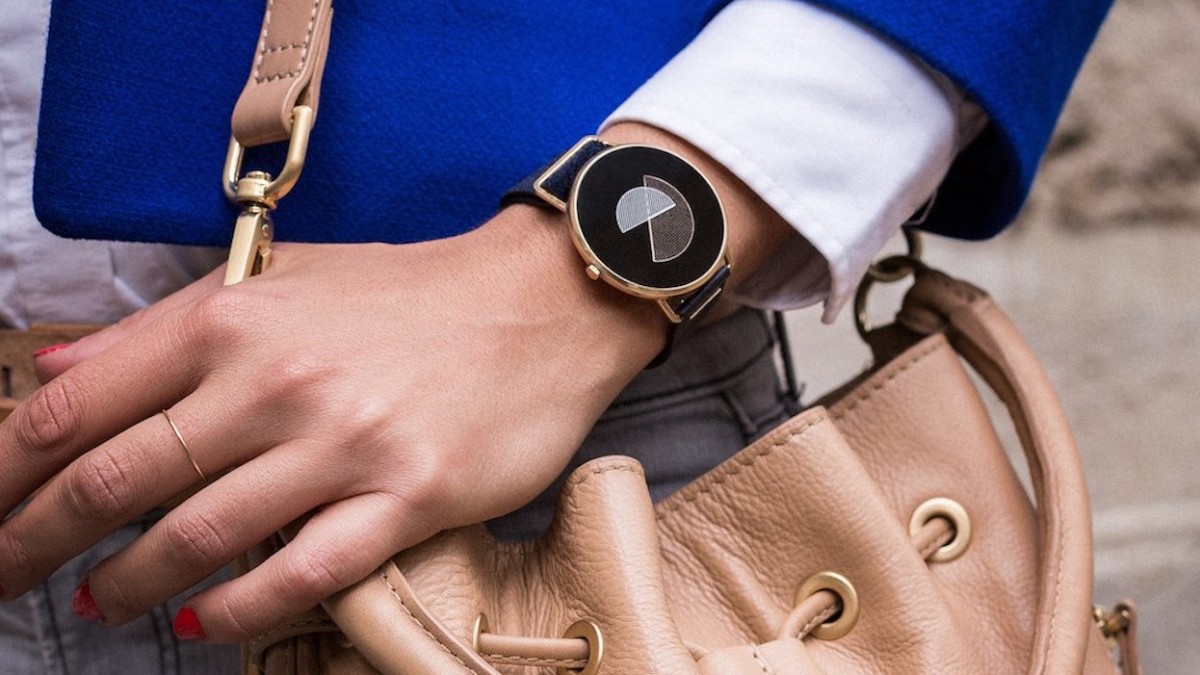 Do all smartwatches have a touchscreen? No. Many combine a traditional face and hands with discreet smart features, such as notifications.
Can you use a smartwatch without a phone? Most smartwatches can be used alone nowadays. Some even have their own SIM for making calls and receiving data.
What are the benefits of wearing a smartwatch? Depending on the device you choose, you may be able to see notifications, reply to messages, track your fitness, and more.
Over the past few years, smartwatch design has improved drastically. Instead of struggling to pack all the components into a wearable shape, manufacturers are now thinking in artistic terms. If you would like to upgrade your wristwear in 2019, take a look at these minimalist smartwatch designs.
Skagen Falster 2 Steel Mesh Android Wear Smartwatch
This Android Wear beauty has an energy-efficient color display, meaning you get 24 hours of battery life. Falster 2 also has sensors to track your workouts and NFC for payments.
Price: $199 USD
Measuring less than 10mm thick, Shaper is one svelte timepiece. In spite of this, the device offers activity tracking, custom timezones, and camera control.
Price: $139 USD
Withings Steel HR Sport Multi-Sport Hybrid Smartwatch
Although the Steel HR Sport is visually understated, this watch contains a lot of great technology. You can see your heart rate on the dial alongside phone notifications, with 25 days of battery life.
Price: $159.95 USD
[tweet_box]Here are the latest minimalist smartwatch designs to capture our attention[/tweet_box]
Garmin Vivosmart 3 Smartwatch
Aimed at active folks, the Vivosmart 3 can track the steps you take and the stairs you climb. The watch can sense when you switch between activities, and it can even track your sleep.
Price: $119.99 USD
The Summit 2 has all the poise of a classic timepiece, and all the power of a Snapdragon Wear 3100 chipset. It is aimed at regular travelers, with useful timezone features to help you beat jet lag.
Price: $995 USD
Path combines the style of a modern analog watch and the connectivity of a smartwatch. In spite of the minimalist design, you can use this device to make calls, see notifications and play music.
Price: $149.99 USD
As you might expect from a fashion giant, the Emporio Armani smartwatch is luxurious and elegant. It's a relatively simple Android Wear device, but you get 1–2 days of battery life.
Price: $395 USD
Instead of showing the time on the clock, emit provides a black-and-white countdown to your next deadline or major event. The idea is to keep your mind focused and avoid procrastinating.
Price: $119 USD
Kate Spade Scallop Smartwatch 2
Designed with stylish women in mind, theScallop Smartwatch 2 has a face that can be customized with a tap. In addition, the device has GPS for location, NFC for payments, and two days of battery life.
Price: $295 USD
Minimalist smartwatch designs
As far as we're concerned, minimalism is the best kind of watch design. While smartwatches are complex by nature, the devices mentioned above keep things simple.
Do you own a smartwatch? Share your tweet-length review in the comments!
The Gadget Flow Daily Digest highlights and explores the latest in tech trends to keep you informed. Want it straight to your inbox? Subscribe ➜