Hypercars of the future — what are the coolest wheels on earth?
Hypercars of the past were ridiculous, gas-guzzling monsters. But high-end vehicles of the future will have brains to go with the beauty and brawn. Here's a look at some amazing new hypercars coming soon.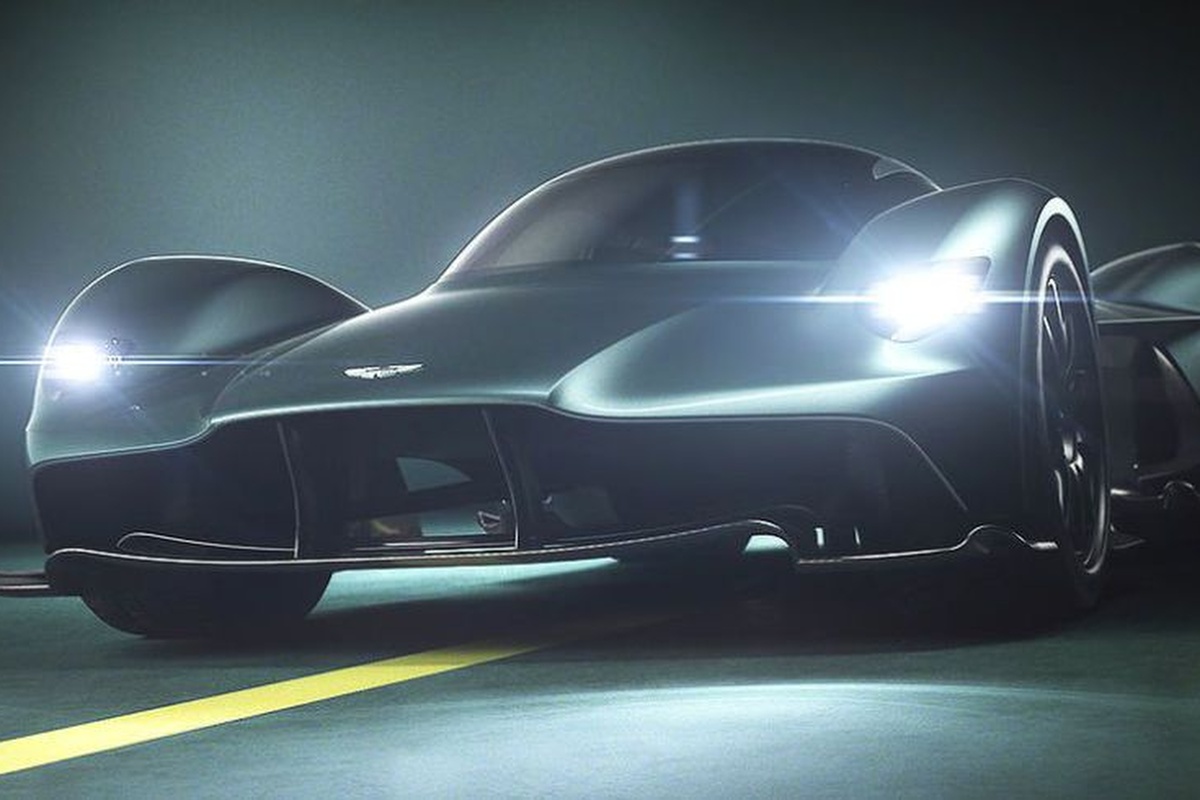 What is a hypercar? The definition is flexible, but most hypercars are powerful supercars with futuristic features and look-at-me body work.
What is the McLaren Hightail? It's an amazing 250 mph hypercar with a flexible shell. It's due to launch some time next year.
What about electric cars? If you prefer something a little more eco-friendly, check out our review of the coolest new EVs.
At the pinnacle of performance and style, there is a breed of car that leaves no expense spared. These vehicles are designed to make heads turn and convince multi-millionaires to part with their cash. They are known as hypercars because average-joe supercars are just too boring.
Why should we be interested in such machines? Apart from their pin-up looks, hypercars are usually derived from concept car ideas, putting them right at the front of new automotive technology.
Here are some amazing new hypercars coming down the production line.
McLaren Speedtail
McLaren is a company that doesn't bother with "normal" cars. New vehicles take advantage of technology from Formula 1, and they are released in tiny batches at extraordinary prices.
But even by these standards, the upcoming McLaren Speedtail is something special. This beautiful beast generates 1,036 bhp to reach 250 mph, with room for a driver and two passengers.
It also has a titanium carbon-fiber shell that measures one micron thick; a windshield darkens at the touch of a button instead of sun visors; and "directional leather" helps you slide into your seat.
Expected arrival: Early 2020
Price: $2.25 million USD (sold out)
Aston Martin Valkyrie
Although it is best known for producing Bond cars, Aston Martin has serious racing pedigree. This history is plain to see in the outrageous Valkyrie. It looks like a Batmobile from the future and sounds like a Formula 1 car — partly because it uses the same Cosworth V12 engine alongside an electric motor.
In terms of tech, the car uses cameras instead of side mirrors, and the seat is custom-molded from a 3D body scan of the driver.
Expected arrival: 2019
Price: $3.2 million USD
[tweet_box]Here's a look at some amazing new hypercars coming soon[/tweet_box]
Automobili Pininfarina PF0
Over the years, the folks at Automobili Pininfarina have designed cars for Ferrari, Alfa Romeo and Maserati. But now, they are working on their own very special baby. The PF0 will be a 1,500bhp electric hypercar, with acceleration of 0-62 mph in just two seconds. In addition, it will have a range of 310 miles
In addition, the PF0 will be connected to the cloud via 4G or 5G. This will allow for live diagnostics in the cloud and over-the-air car updates.
Expected arrival: 2020
Price: $2.5 million USD (tbc)
Mercedes-AMG One
Another hypercar that will be powered by a Formula 1 engine is the Mercedes-AMG One. This silver arrow also has the visual hallmarks of a track racer — from the downforce-inducing tail to the racing wheel.
This hybrid hypercar is still in development, so relatively few specs are available. However, we do know that the One will use a robotised gearbox and produce around 1,100 bhp.
Arriving: 2021
Price: $2.59 million USD
Lamborghini LB48H "Unico"
The true originators of the hypercar are also working on a little something. The Lamborghini LB48H — which may retail under the name "Unico" — will be based on the Terzo Millennio concept car (pictured), with self-healing carbon fiber bodywork.
Expected arrival: Late 2018 / Early 2019
Price: $2.5 million USD
New hypercars
Which of these new hypercars catches your eye? Shout for your favorite in the comments!
The Gadget Flow Daily Digest highlights and explores the latest in tech trends to keep you informed. Want it straight to your inbox? Subscribe ➜