12 Minimalist products for those who swear by minimalism
Taking the world by storm, minimalism is all about reducing the frills and going back to basics. But, going minimal doesn't mean compromising on style, functionality, or durability.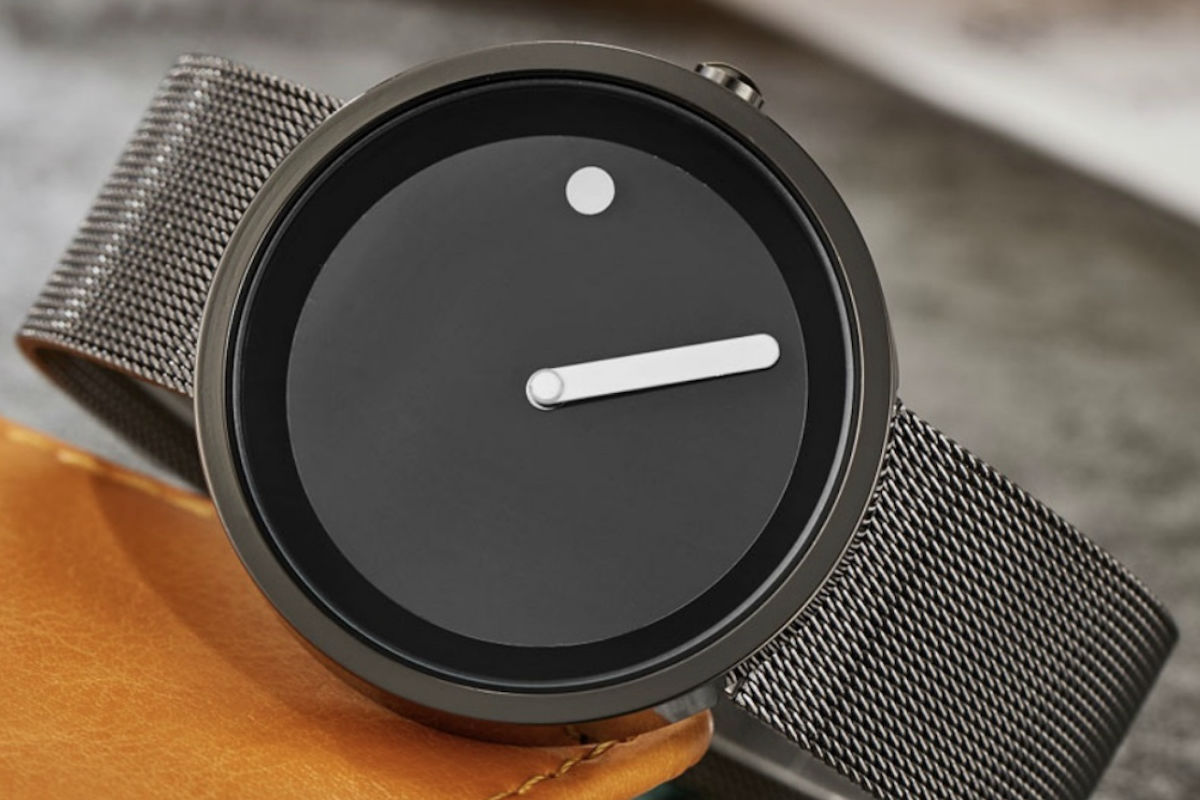 When did minimalism begin? Although the trend has become popular again, it actually started in the 1960s. Like many lifestyle trends, it comes from the art world.
Is minimalism just about wearing no colors? It can be, if you want! But, minimalism is actually a state of mind.
Where can I find more modern designs? Right here!
Minimalism isn't just the latest style craze, although it has infiltrated everything from architecture to clothing to tech design. The trend is more about a way of life; a simple way of living. This might be achieved through muted colors, fewer materials, or simple design. Regardless, the object takes on a minimal form to intuitively fit into your lifestyle.
Looking to get more minimal? Check out these 12 minimalist products.
With a brand like Grovemade, you can expect superior products with a minimalist design. Most notably, the Cork and Aluminum Desk Tray is exceptional on a variety of levels. Offering simplicity through organization, it doesn't draw attention nor obstruct the flow of your workspace.
This minimalist writing tool actually has a quirky side. Breaking the mold, its design requires the writer to align the Align Pen to its intended form, thus activating its functionality. Exquisitely unique, this design goes against traditional aesthetic to challenge your thinking and inspire you.
In an effort to help you reimagine time, the Minimalist Dot and Line Watch is as simple in design as it sounds. The minimalist approach uses a single dot to mark the hour and a single line to mark the minutes. While going against the grain, this subtle yet striking design instantly makes it stand out. And continuing the minimalist theme, the watch has a single-color dial to perfectly contrast with the dot and watch hand.
Thanks to its minimalist design, Plexo makes your MacBook look its best wherever you rest it. The patented design easily closes and opens without any additional parts while protecting against dust, water, food, and anything else.

Placing your smartphone on center stage, this sturdy all-metal block keeps your phone upright. With no distracting frills, the Q Dock is simply beautiful. At the top is a cut out to hold the Apple Lightning Charger while the base features extra stability thanks to micro-suction feet.
This piece of modern furniture works as a lamp table, snack table, phone table or even a decorative display table. Designed in Japan, the table is easily moved from room to room and works perfectly to slide under the sofa or bed so everything is always in reach.
Made from sustainable materials and methods, this eco-friendly tree uses the natural beauty of wood to enhance your home decor. The Yelka Tree has movable parts so you can arrange the block branches in any direction you please.

Modern toothbrushes have so many bells and whistles but Goby makes it all about simplicity. Coming in all black, this toothbrush uses the latest technology to clean every nook and cranny to leave your teeth as clean as the dentist. It's the perfect way to add minimalism to your everyday routine.
Light Phone 2 Minimalist 4G Phone
With a B&W matte E-ink display, the phone allows you to swap out your smartphone and start focusing on living. The Light Phone 2 offers a few basic tools, such as messaging, an alarm clock, playlist and maps, to make it easier for you to replace your smartphone.

The minimalist design of this workspace accessory clearly shows us that less is more. The simple yet beautiful design of the Zegen Desk makes it easier to pay attention to your writing, without any unnecessary distractions. Made of wood veneer, the writing desk preserves the texture of wood for a natural aesthetic.
In addition to being a delightful side table for your living room, it also holds a secret. Tucked underneath is a powerful speaker to fill your entire space. The M1 Table is wonderfully minimalist and features striking angles to fit in just about anywhere.
Beeline Moto Smart Motorcycle Navigation
By eliminating any unnecessary distractions, Beeline Moto allows you to focus on the road right in front of you. Offering a simple and elegant design, this device provides a clean navigation interface. It uses a large arrow to clearly point you in the direction you need to go.

Which products do you use to help live a more minimalist life? Tell us in the comments!
The Gadget Flow Daily Digest highlights and explores the latest in tech trends to keep you informed. Want it straight to your inbox? Subscribe ➜