Are laser projectors worth it, and which ones should you buy in 2021?
Upgrading your projector and unsure if you should buy a lamp- or laser-style device? We've got you covered. Today we're going over the differences between the two kinds and why laser projectors are worth it. Read on for our recommendations on which to buy in 2021.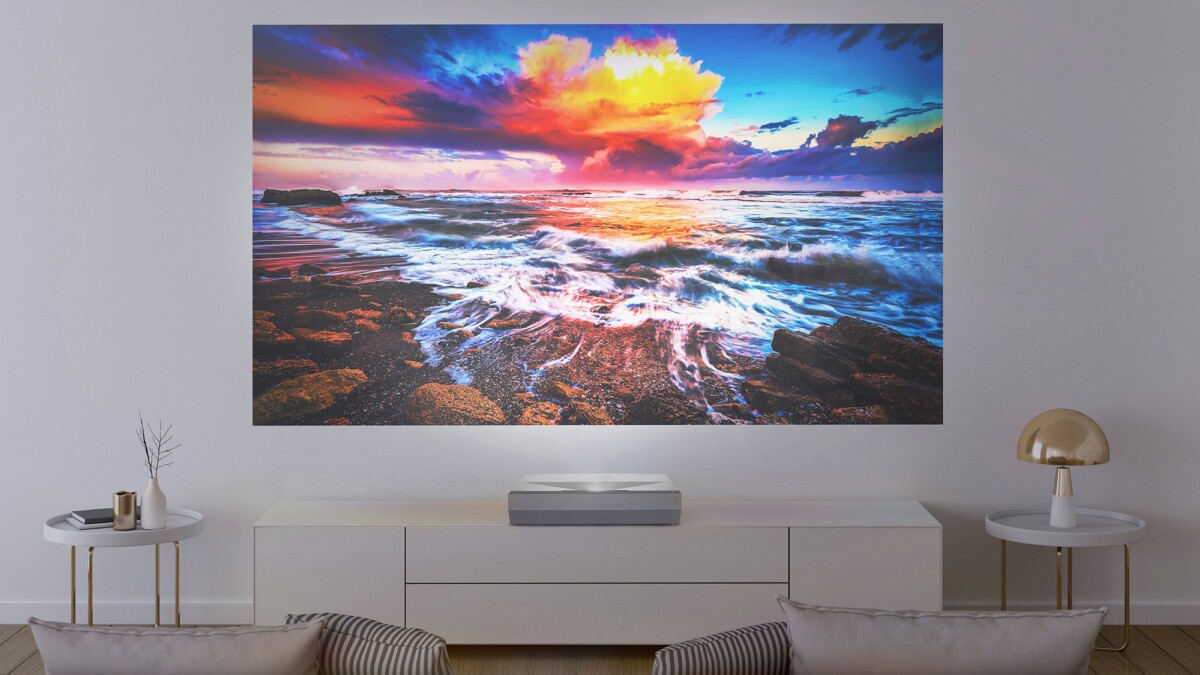 An alternative to a TV is a projector. While not for everyone, projectors offer a whole different way to experience media and some prefer it over traditional displays. There are some things, of course, worth considering when shopping for a new projector, however.
Do you want a lamp or laser projector? Laser projectors are supposed to be the latest and greatest, but are they actually worth it? If so, which one should you buy? Let's dive in and have a look at which ones hold up the best.
How do lamp and laser projectors work?
Lamp and laser projectors work differently. Yes, they both project an image onto a wall or surface, but how they do it is another story.
In a nutshell, lamp projection technology uses electrical signals that pass through semiconducting materials. Signals activate electrons, which then create photon particles of light. This is combined with mirrors and DLP chips that work together to create and display an image. Laser projectors actually work similarly. The strategy is mostly the same, but it adds the use of lasers instead.
Are laser projectors worth it?
Laser projectors are generally more expensive to purchase and replace. However, they also last far longer than any lamp projector with their rated life of 25,000 hours. This could mean that, with average use, you might see anywhere from 15 to 25 years of longevity.
Another advantage of laser projectors over lamps is that they don't need time to warm up. Meaning they can operate at maximum brightness right from the jump.
Which ones should you buy in 2021?
Like with any gadget out there, the options can be overwhelming sometimes. Thankfully, we at Gadget Flow love to give readers recommendations to start with. Here are a couple worth buying in 2021.
The VAVA 4K Laser Projector is a fantastic device overall. It features integrated high-quality audio with up to 120 inches of beautiful 4K UHD resolution. It even has a 3,000:1 native contrast ratio and HDR10 support. Best of all, the device itself isn't too large and maintains a lower profile.
You can get the VAVA 4K Laser Projector from Best Buy for $2,799.99.
The Optoma CinemaX P2 is another great option. It comes with an integrated soundbar and a six-segment color wheel, plus up to 30,000 hours of life. It can display at a vibrant 4K resolution with excellent color accuracy and dynamic black contrast. Not unlike the VAVA model, it offers support for HDR10 and can project up to 120 inches from less than half a foot away.
You can get the Optoma CinemaX P2 from Amazon for $3,219.46.
Yes, laser projectors are worth it
If you're on the fence about laser projectors, it would appear it's worth the upgrade from lamp technology. They offer superior quality and longevity, plus are sleeker and simpler to maintain. While they can be pricier, we think you'll find that you get your money's worth over time. They also come with great specs and display with rich and colorful 4K resolutions, on par with many of the standard displays out there.
What kind of projector do you recommend? Let us know in the comments below!