FLI Charge Lets You Charge All Your Devices Wirelessly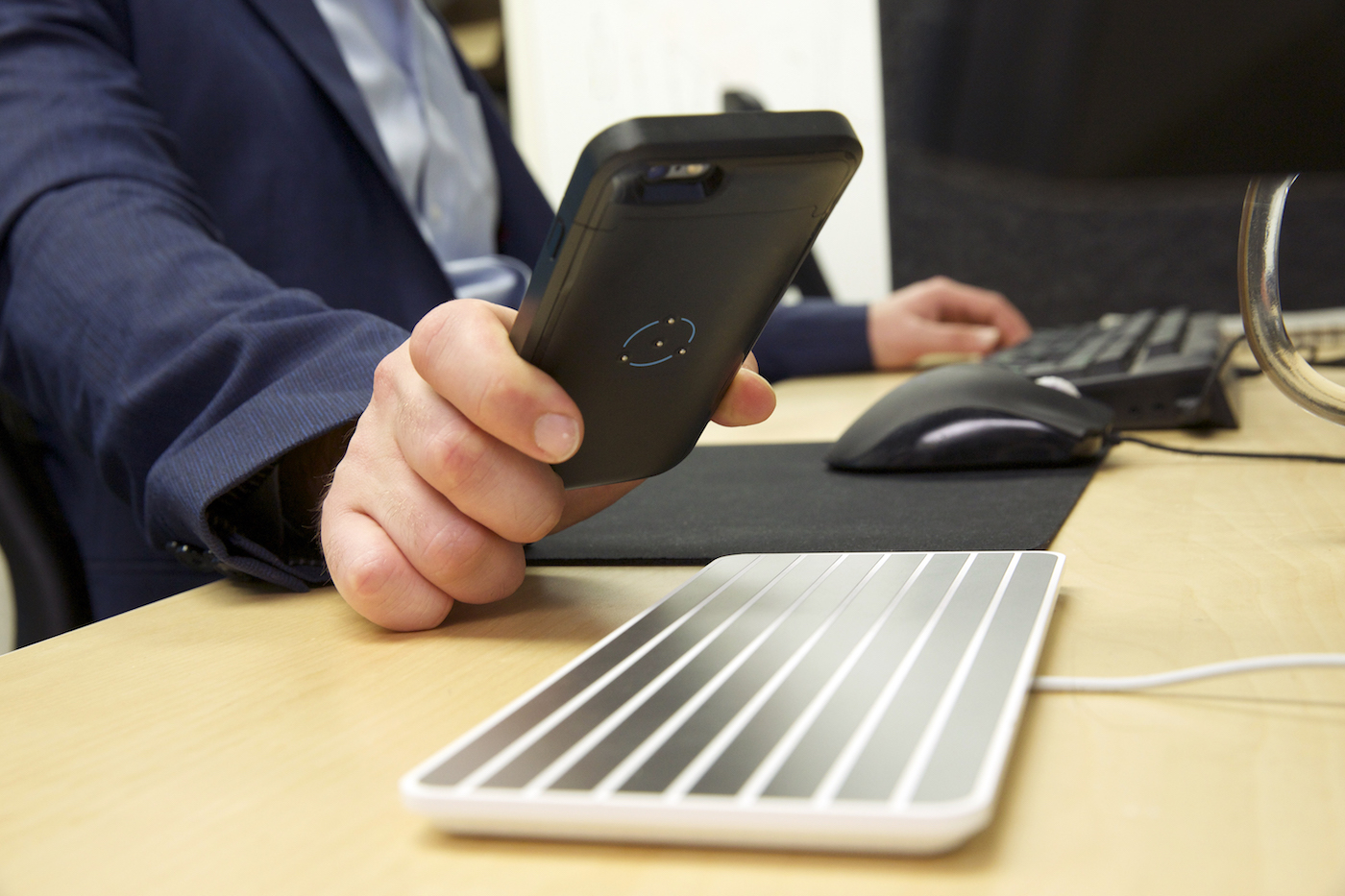 Our technologically rich world is constantly evolving. We have smartphones, smart thermostats, even smart trashcans. For every device is an accessory and for every accessory is a mobile app. With each innovation, our world becomes more accessible and more mobile, so we can always be on the go; however, one key feature that is holding us back from becoming truly mobile: Charging. Charging is perhaps the most essential remaining pieces to the mobility equation; yet, it has barely progressed since the cell phone was first introduced. We still spend hours a day tethered to an outlet, waiting anxiously for our batteries to charge. But not anymore. Introducing FLI Charge.
FLI Charge's FLIway 40 is a wireless charging pad that, unlike any other wireless charging system on the market, charges your battery as fast as plugging into the wall, just by setting your device down. FLI Charge is a game changer that will immediately transform keeping your devices charged from a hassle to an afterthought. All you have to do is put pads in the places you spend the majority of your time, from your home to your office, and everywhere in between.
FLI Charge uses conductive technology to send power wirelessly to your device. It charges on contact, so you don't have to line up your device in a "sweet-spot" like other wireless chargers. Another advantage is that FLI Charge works with virtually all USB powered mobile devices including smartphones, tablets, Bluetooth speakers, drones and more.
The FLI Charge system is comprised of the FLIway 40 charging pad, FLIcases for your Apple or Samsung smartphone as well as the the FLIcube and FLIcoin, which are universal adapters that work with any USB powered device. With this suite, you can charge all of your devices at the same time just as quickly as if they were plugged into the wall.
The FLIcase, FLIcube and FLIcoin are each embedded with a "FLImod", which receives power from the FLIway, and sends it to your device. The FLImod has a smart chip that ensures the optimal amount of electricity is sent to your device, keeping your battery fully charged and healthy.
The FLIway 40 is the hub that charges everything. Its underside has a recessed channel that keeps the power cord hidden so you can place the FLIway 40 anywhere you want without having to see a power cable. Control circuitry immediately halts power transfer if an unapproved object touches the surface, so it's completely safe to touch and unlike other wireless charging systems, the FLIway 40 emits no additional radiation.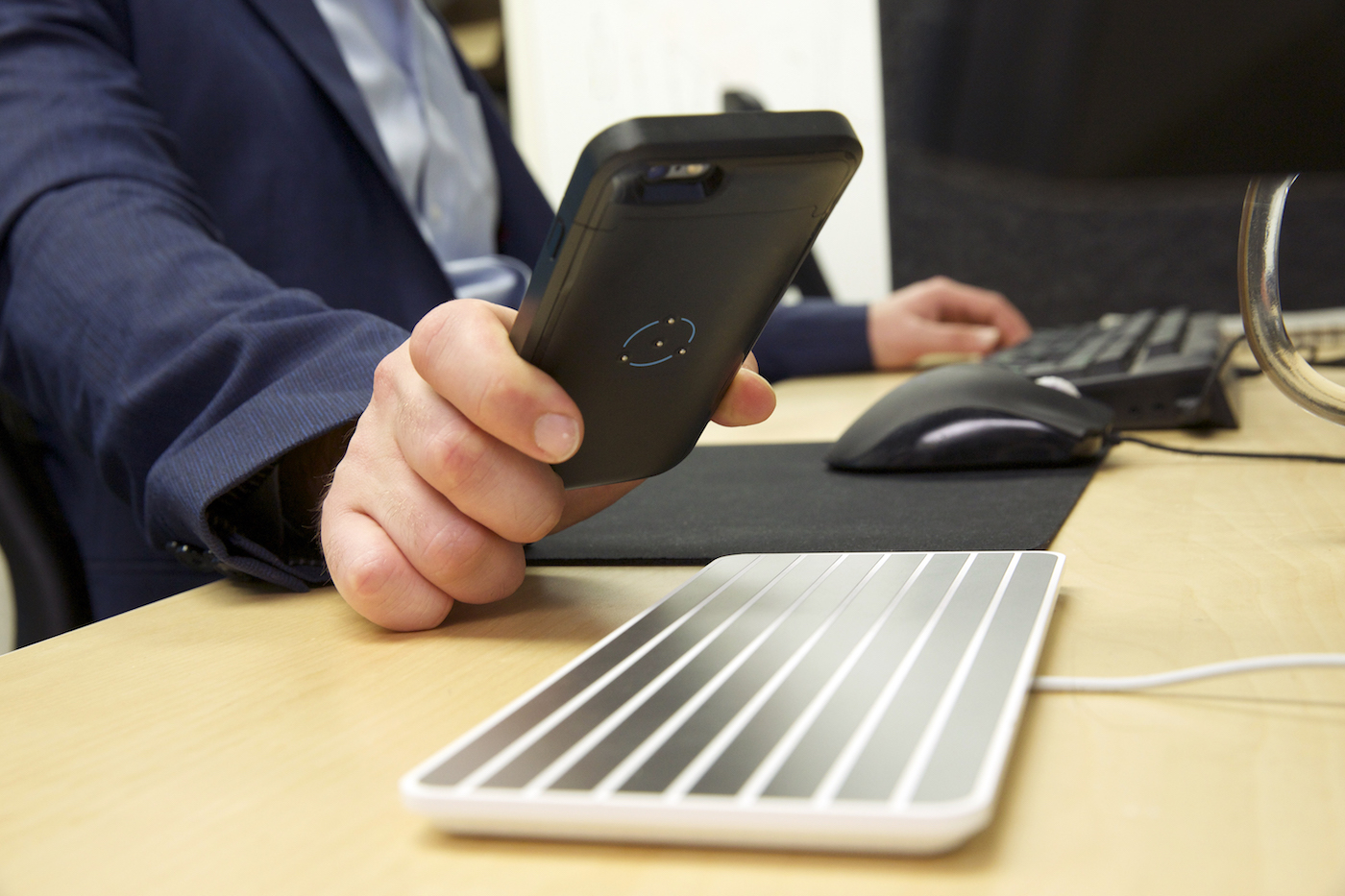 The FLIcase is available for the leading Apple and Samsung smartphone models. Its two-piece design makes it easy to put on your smartphone so you can be charging in seconds! All you have to do is place your FLIcase anywhere and in any orientation on the FLIway. The FLIcase is made out of premium materials, protecting your smartphone while retaining access to its buttons, ports, speaker, and camera.
The FLIcube is a FLI Charge enabled USB port and is the perfect solution for charging your devices while in use. The FLIcoin is a slim disc with a built in microUSB or Apple Lightning charging cable. The cable wraps around the body of the FLIcoin making sure it does not tangle in your pocket with your headphones, keys or anything else.
The first thing we do when we sit down to relax is either plug in and charge our devices, or set them down in a convenient nearby spot. With FLI Charge, you can combine the two, transforming charging from an inconvenient task to an effortless and natural routine. FLI Charge is available on Indiegogo with a goal of $100,000. You can reserve your very own FLI Charge bundle for just $89.