Which Spotify speaker should you buy for your home?
Are you an avid user of Spotify? Rather than fiddle with a standard Bluetooth speaker, get yourself one that's designed for the music app. Speakers with Spotify Connect give you direct and total access to all your music for big sound for all your favorite playlists.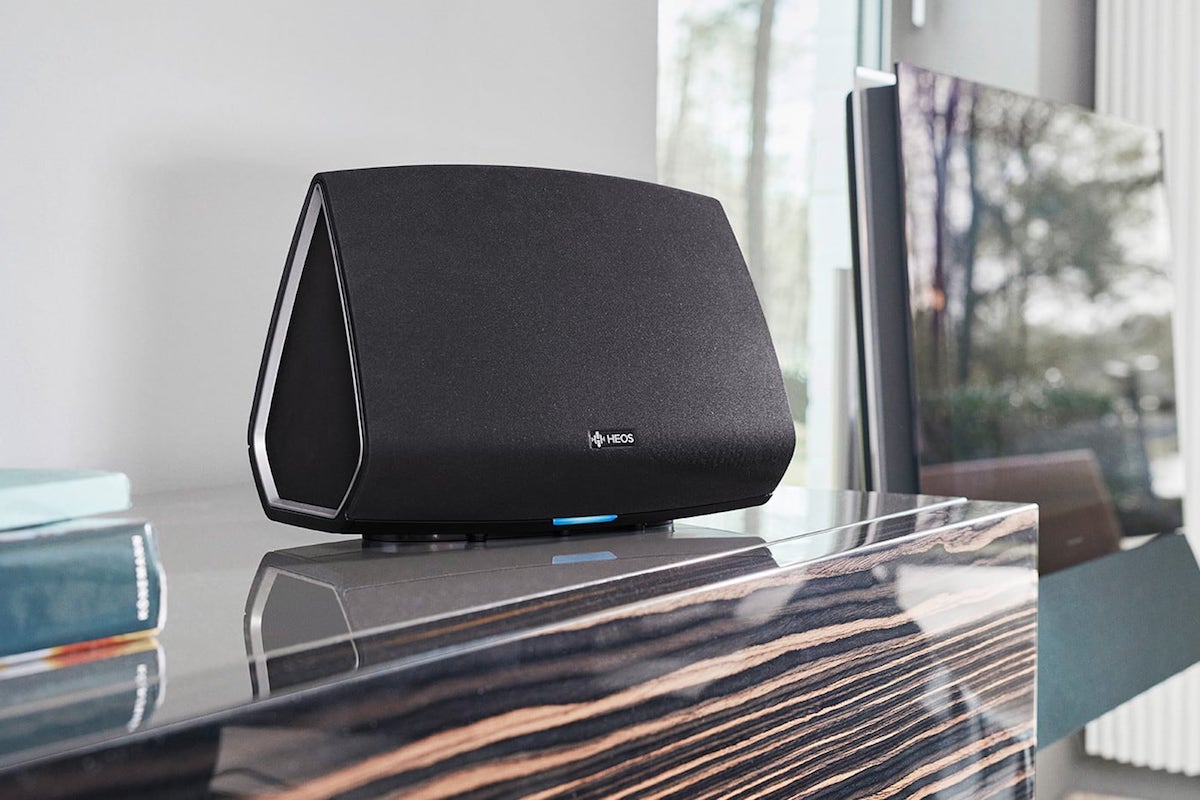 Where can I find the best home speakers? Music can set any mood so get it pumping with these impressive speakers from our category here.
How can I connect Spotify to these speakers? All the speakers mentioned in this blog are compatible with the Spotify Connect app. You just have to download the app on your phone and connect it with your speaker and start using it.
What are some of the best smart gadgets in 2019 so far? When it comes to technology, the world of smart home devices is packed to the gills. There's innovation around every corner, literally. From the kitchen to the living room to even the bathroom, there's a smart home device out there ready to make your life easier.
With so many speaker options on the market, it can be a difficult area to navigate. However, going for a speaker with Spotify access totally simplifies your music enjoyment. Thanks to Spotify Connect, you can play all your music via the speaker with ease. Those with this feature built in transform your smartphone into a remote for your music.
You can access your playlists, discover new artists, or even repeat that one song you love. The best Spotify speakers tend to also incorporate loads of intelligent features, making them the perfect device for your smart home.
Sony SRS-ZR5 All-In-One Wireless Speaker
Coming from Sony, you know the SRS-ZR5 is going to be good. This all-in-one speaker is complete with dual passive radiators and an abundance of space inside the speaker. In layman's terms, this audio system delivers some seriously impressive sound. Along with Spotify Connect, the SRS-ZR5 also has Chromecast integration and it's even compatible with Google Assistant.
Denon HEOS 5 High-Resolution Speaker
Raising the bar in audio quality, the HEOS 5 delivers high resolution audio. Inside are two custom-designed tweeters and mid-woofers as well as a passive radiator. Powering it all are four dedicated Class D amplifiers. We're talking big, crystal clear sound no matter the genre of music. Of course, it gives you access to Spotify Connect, but it also works with Alexa and even has a handle so you can take it anywhere.
JBL Playlist Wireless Chromecast Speaker
Thanks to Chromecast capability, the JBL Playlist offers incredible easy access to your music. In fact, all it takes is a press of the Cast button to access Spotify. The entire speaker is controllable through the app, letting you skip songs, adjust volume, and more. Thanks to the Spotify Connect app, it can also link a variety of devices for a surround sound experience.
Sonos One Gen 2 Voice Control Smart Speaker
There's a reason everyone has been obsessing over Sonos speakers: they're sleek, powerful, and easy to use. The Sonos One Gen 2 is complete with voice control via Alexa. Along with Spotify Connect, you can also use this speaker with AirPlay or the app. If you want really big sound, you can connect multiple units for house-filling audio.
Cambridge Audio Yoyo L All-In-One Home Audio System
If you're looking for more ease of use, the Yoyo L from Cambridge Audio is for you. When they say all-in-one, they mean it. Along with exceptional audio quality, the Yoyo L comes with Chromecast and high-resolution wireless connectivity. All it takes is a tap of compatible NFC devices for an instantly seamless connection.
Libratone ZIPP MINI 2 Wireless Portable Smart Speaker
Impressively portable, the ZIPP MINI 2 from Libratone is all about taking your tunes on the go. This small yet mighty speaker works with Spotify Connect as well as AirPlay 2 for easy access anywhere you take it. And, the 12-hour battery life ensures it lasts as long as you go. If that wasn't enough, it also integrates with Alexa for voice control.
Google Home Max Smart Sound Speaker
As you might except, the Google Home Max is over the top with everything it offers. It focuses mostly on audio instead of the smart home (although it does that brilliantly as well). It sports two 4.5-inch woofers as well as two 0.7-inch custom tweeters. Can you say big sound? Thanks to Google Assistant, you can access Spotify Connect with just your voice and have access to millions of songs.
Ruark Audio MRx Wireless Multi-Room Speaker
If you're looking to fill your home with audio, do it with the Ruark Audio MRx. It's a wireless speaker that easily and efficiently connects to other Ruark Audio speakers including the MRx, R2 Mk3, or R7 Mk3. It's also designed for streaming music, providing CD-quality audio for any playlist you can imagine.
Yamaha WX-021BL MusicCast 20 Wireless Speaker
Teaming up with Alexa, the Yamaha WX-021BL brings intelligence and superior sound to your home. Working on its own or pairing with others, you can fill your home with sound. When all paired together, these speakers can all stream simultaneously. Plus, it offers multiple ways to connect along with Spotify Connect.
BeoSound 2 Home Wireless Speaker System
Bang & Olufsen are known for creating exceptional audio systems and the BeoSound 2 is no different. Built for your home, the speaker projects audio in a full 360 degrees. Along with Spotify Connect, you can also access Deezer, TuneIn, and more. It also lets you stream with a variety of sources for truly never-ending music. All this pairs beautifully with superior audio and a nice price tag to go along with it.
Which one of these would you use at home? Share with us in the comments below.
The Gadget Flow Daily Digest highlights and explores the latest in tech trends to keep you informed. Want it straight to your inbox? Subscribe ➜