13 Innovative kitchen gadgets to improve your cooking
Looking to spend less time in the kitchen and more time enjoying your food? These innovative kitchen gadgets will help you become more efficient with your cooking so you can focus on the flavor.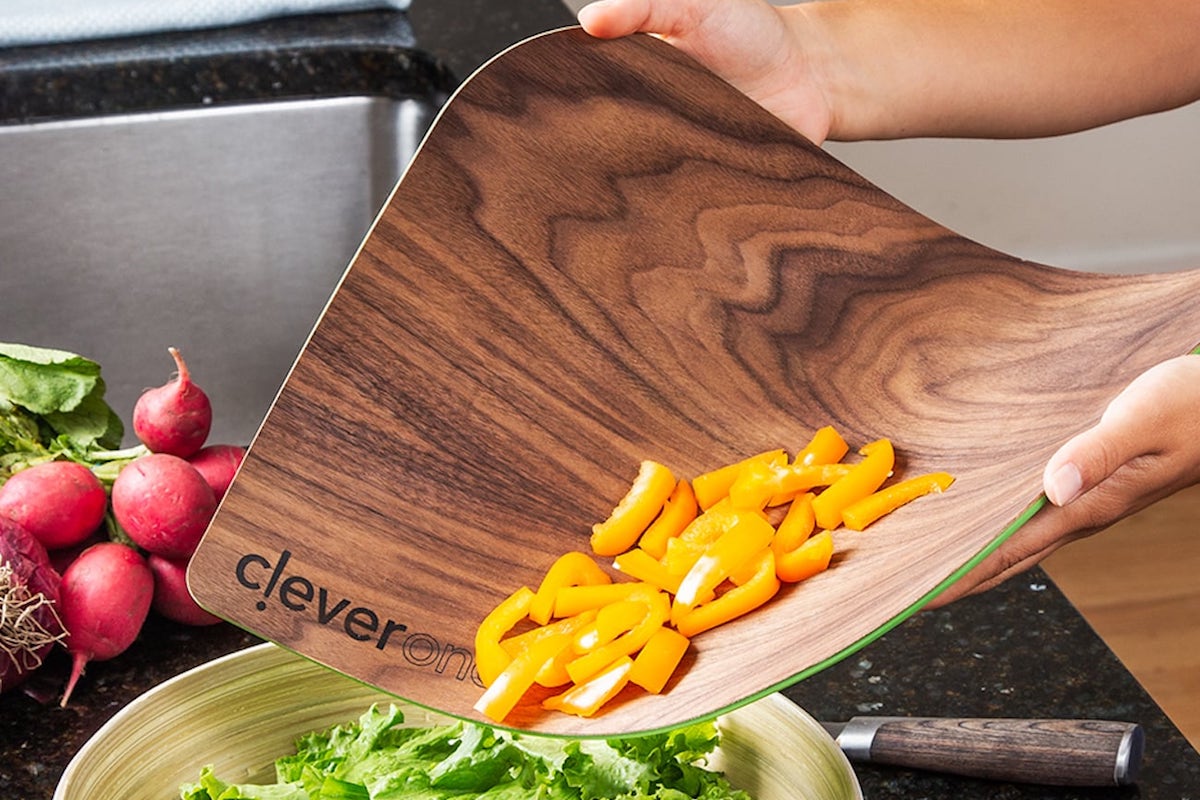 How can I save time in the kitchen? Meal prepping has become very popular. Set aside soem time during the week to prepare your meals for the entire week. You'll only have to reheat the food each night, rather than cook a whole meal each time.
Is there a way to keep food fresher for longer? Silo is a clever vacuum-sealing container that can keep your food up to five times longer than traditional storage methods.
Where can I find more great kitchen gadgets? We've got you covered with our entire category of kitchen accessories.
Whether you're a top chef or a total novice, everyone could use a helping hand in the kitchen. When you've got food to serve, even the smallest of tasks can use up valuable time.
To help you speed up your cooking, look no further than these innovative kitchen gadgets.
Innovia Automatic Paper Towel Dispenser
With a simple wave of your hand, the Innovia Paper Towel Dispenser automatically delivers a paper towel when you need it. It also produces one towel at a time so you never pull too much. Great for every kitchen, you can say goodbye to ripping off more than you need and leaving a fingerprint mess.

BoilingBeeper Water Boiling Alert Device
As they say, a watched pot never boils. But, an unwatched pot is dangerous. The BoilingBeeper is a clever device that detects when your water is boiling and emits a beeping sound. A must for a house with kids, it also means you can tend to your other meal prep tasks without losing track of your boiling water.

Ortwo One-Handed Pepper Mill
Equal parts beautiful and efficient, the Ortwo Pepper Mill is designed to be used with just one hand. Whether you use it for salt or pepper, Ortwo has six different grind settings. Plus, the ceramic design will never rust or corrode.
Progressive Prepworks ProKeeper Bread Box
Are you tired of stale bread? The ProKeeper has you covered. With an airtight seal, this bread box keeps your bread fresher for longer, but it also does more than that. The lid actually doubles as a cutting board so you can efficiently slice just what you need all in one place.
GEFU Speedwing Cable Pull Salad Spinner
Be honest: do you actually wash your lettuce before assembling your salad? You should. The Speedwing lets you thoroughly rinse and clean your leafy greens in no time. Simply tug the cable to increase the speed. When you're done, just pour the water down your drain and enjoy your clean and dry lettuce.

OXO Good Grips Flavor Injector Syringe
Take your meal to the next level with the Flavor Injector Syringe from OXO Good Grips. It comes with two needles: one is for thick marinades and the other is for thin marinades. Both needs can get to where your hands can't, quickly and easily delivering delicious flavor right where you need it.
FRESHeTECH Air Lock Bag Resealer
FRESHeTECH came up with the one product every kitchen could use: a bag resealer. Not only does this device provide an airtight seal for your pantry goods, but it also includes an opener. Say goodbye to fiddling with packaging and hello to reduced meal prep time.

Clongs Click-Lock Sit Up Tongs
One way to speed up your time in the kitchen is to reduce the amount of mess you make. The Clongs are click-locking tongs that actually lift the ends up and off your counters, eliminating mess from your dish. The ridge also allows the tongs to rest perfectly on your pots and pans so they're always in reach.
Uutensil Stirr Automatic Pan Stirrer
There's a rule of thumb when it comes to smart gadgets: if it saves you time, use it. Stirr rests in your pan and automatically stirs the contents inside, letting you thicken sauces, prevent boiling over, and more all while tending to your other kitchen tasks.

Modern Cooking Egg Separator
Some of us just fail when it comes to separating egg yolks and egg whites. This egg separator does the job for you. All you need to do is crack the egg and give it a few seconds. The separator allows the egg whites to drip through so you can keep the component you need for your recipe.
Vebo Vegetable Steamer Basket
When your vegetables are done, you can pull them right out of the water with the Vebo Vegetable Steamer Basket. Thanks to the clever design, you can grab these handles even over a boiling pot without getting burned. Just lift the basket and allow the water to strain out; you don't need to lift a heavy and hot pot ever again.

Whisk Wiper Kitchen Whisk Cleaner
Remember what we said about mess? The less there is the faster your time in the kitchen. The Whisk Wiper slides over your whisk and grabs every last particle of batter and food. Plus, it doubles as a bowl scraper so you can make sure you get every bit into your pan.
Smood Potato Masher and Scraper
Cooking shouldn't mean also getting an intense arm workout. For potato and avocado lovers, the Smood is for you. In one swift motion, this masher obliterates the food into the perfect mash. All you have to do is press down. You'll totally streamline your mashed potatoes and avocado toast.

Do you have any must-have kitchen gadgets in your home? Let us know in the comments!
The Gadget Flow Daily Digest highlights and explores the latest in tech trends to keep you informed. Want it straight to your inbox? Subscribe ➜