6 Portable coffee mugs for daily commuters
For many of us, coffee is the one way to start our day. Also for many us, bringing coffee on our commute results in spills and stains (and even burns). But, there's a smarter way to take your java on the go. Check out these portable coffee mugs to enjoy every last drop on your commute.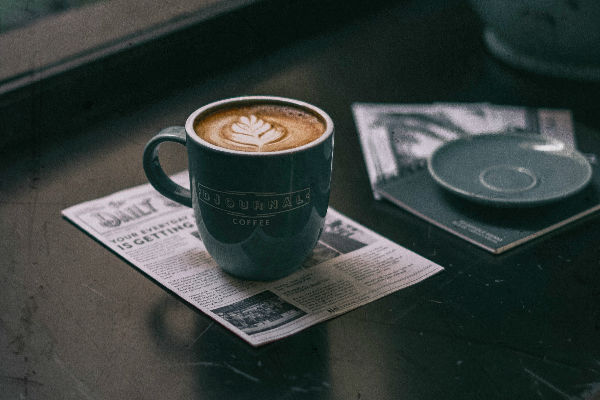 How many cups of coffee do we consume per day? The average person in United States drinks about 3.2 cups per day.
What is PSL and why is it so popular? Pumpkin Spice Lattes are the Starbucks way of welcoming fall. This coffee flavor is available in limited batches during the fall each year.
Can you make Starbucks-style coffee at home? Yes, of course! With these gadgets and tips, you can become your own (talented) barista!
Today marks the launch of fall according to Starbucks – it's the first day of the tasty Pumpkin Spice Latte. With this season comes cozy sweaters, falling leaves, and the switch from iced to hot coffee. There's no better season for coffee flavors and getting your daily dose each morning is imperative. Lucky for you, there are lots of options for taking your java on the go. We've found the most clever portable coffee mugs to make it easier (and eco-friendlier) than ever.
Soma All-In-One Brew Bottle
You read that correctly – you can brew and consume your coffee all from the same bottle. All you have to do is pour hot water over ground coffee and close the lid. If you prefer cold brew, do the same steps the night before and leave it in the fridge to cool down. The portable design makes this bottle perfect for your everyday commute.
Zojirushi Stainless Steel Mug
With vacuum insulation and a sleek design, you'll love every last drop of your coffee (or any beverage) from this bottle. Although it looks like a standard travel mug, the Zojirushi mug actually provides better heat retention thanks to its tight-fitting lid so your drink stays at the perfect temperature on the go.
Ember Smart Coffee Mug
With Ember, you can take the entire day to enjoy your beverage without a change in temperature. This temperature-adjustable mug fits in a traditional cup holder thanks to its sleek design. But, with a twist of the rotating base and access to the app, you can control your beverage's temperature down to the degree.
DKINZ Izac-L Portable Cold Brew Coffee Maker
This drip method of cold brewing produces a finer grind and extracts the coffee more efficiently. Using an intelligent combination of Dutch and Japanese brewing methods, the Izac-L brings out more flavor in your coffee for the jumpstart your day needs.
Swig Spill-Proof Reusable Coffee Cup
Great for coffee or any other beverage, Swig is designed for those on the go. The lid features a double leak-proof seal so it can be thrown in a bag without spilling. Simply rotate the integrated mouthpiece to effortlessly open or close the lid with one hand. The eco-friendly design also helps you do your bit for saving the planet, one cup at a time.
Wacaco Nanopresso Portable Manual Espresso Machine
The Gadget Flow Daily Digest highlights and explores the latest in tech trends to keep you informed. Want it straight to your inbox? Subscribe ➜