Apple Glasses—everything we know so far
The tech world is booming with AR and VR gadgets, and now Apple is set to reveal their version of VR glasses that mirror your phone's content and have an OLED display. Continue reading this blog to explore the rumored specs.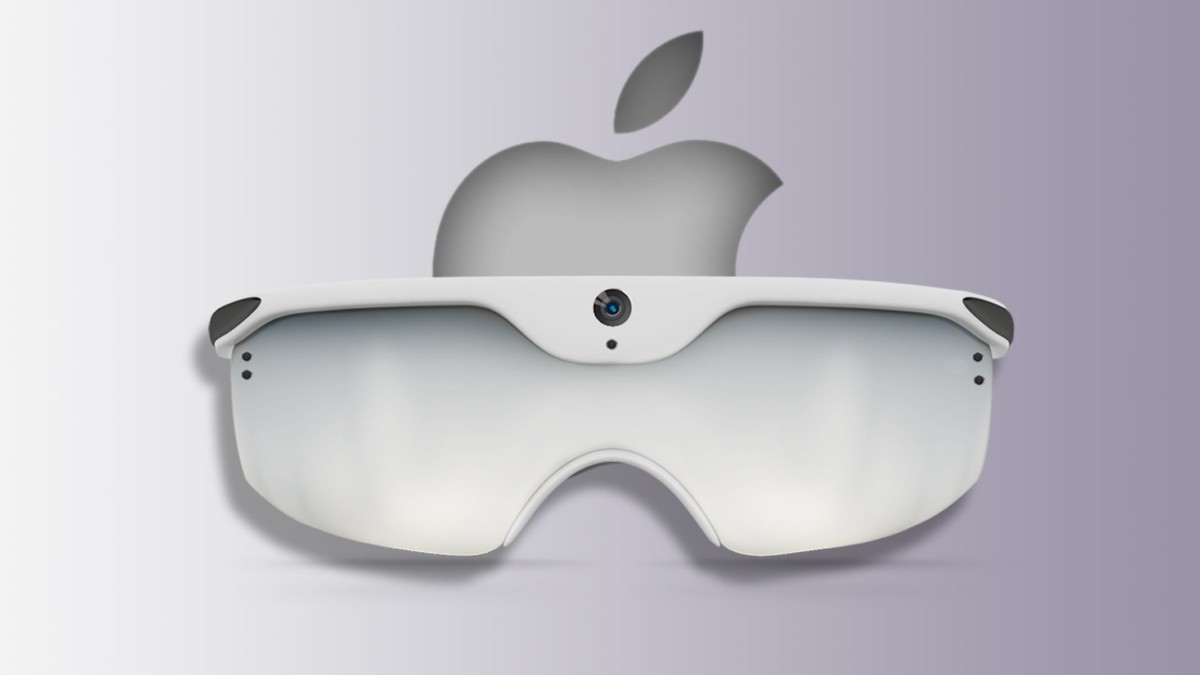 Apple is taking 2021 by storm, with rumors of a concept foldable phone that expands into a tablet and a VR headset that's expected to launch in 2022. And now the tech world is anticipating Apple Glasses coming in 2023—smart wearables that have the appearance of sunglasses but with VR features that you can control via gestures.
Sunglasses-like design with a lightweight frame
The Apple Glasses will resemble high-end sunglasses, with a minimalist yet sophisticated flair that'll make people take a second glance. And they'll feature thick frames to house the battery and chips. Best of all, the integrated drivers will provide a thin and lightweight design. It's said that they'll have a similar aesthetic to the Ray-Ban Wayfarers.
Generous display and high-resolution quality
As we already know, image quality is everything with VR glasses. Apple will use OLED microdisplays supplied by Sony for the core of these VR glasses. This display technology is quickly replacing LCD display, with the likes of TV implementing this feature. Sony's OLED microdisplays will boast an ultra-fast response rate, helping to minimize delays, even in errors with poor signal. And this visual technology produces a large color gamut, enhanced contrast, wide temperature range, and no need for backlighting.
The Apple Glasses will have a 0.5-inch display and 1280 x 960 resolution. To put this resolution specification into perspective, that's more than Epson Moverio BT-30C's resolution of 1280 x 720 pixels, but not quite as crisp as Microsoft HoloLens 2 smart glasses.
Unlock devices with the glasses
The glasses may have algorithms to determine if you want to access a feature on a nearby device once it's unlocked. In fact, only you can unlock it to deter others from accessing your iPad or iPhone. Impressively, the VR glasses can also determine if you've picked up your phone or tablet. In particular, it can identify if you did this with the intent of unlocking the screen.
Powered by your phone
It's also anticipated that the Apple Glasses will be powered directly from an iPad instead of independent software. Once set up, the glasses will present a screen that mirrors your phone. For example, it'll feature display text messages, emails, games, maps, and more.
By having the content directly in front of your eyes, you'll still be able to interact with the world. At the same time, you'll have all the information displayed before your eyes. Therefore, you won't need to pick up your phone and scroll through notifications.
Overall, we foresee Apple's VR glasses to be marketed as an iPhone accessory. And they'll have a large role in expanding your phone's capabilities without having to transfer the data and visuals to another computer screen.
At the moment, it's rumored that the Apple Glasses are in the early stages of development, so we might get a release date beyond 2023. Can you imagine wearing and using these smart glasses? Let us know your feedback in the comments.