babocush Becomes a Huge Baby-Comforting Success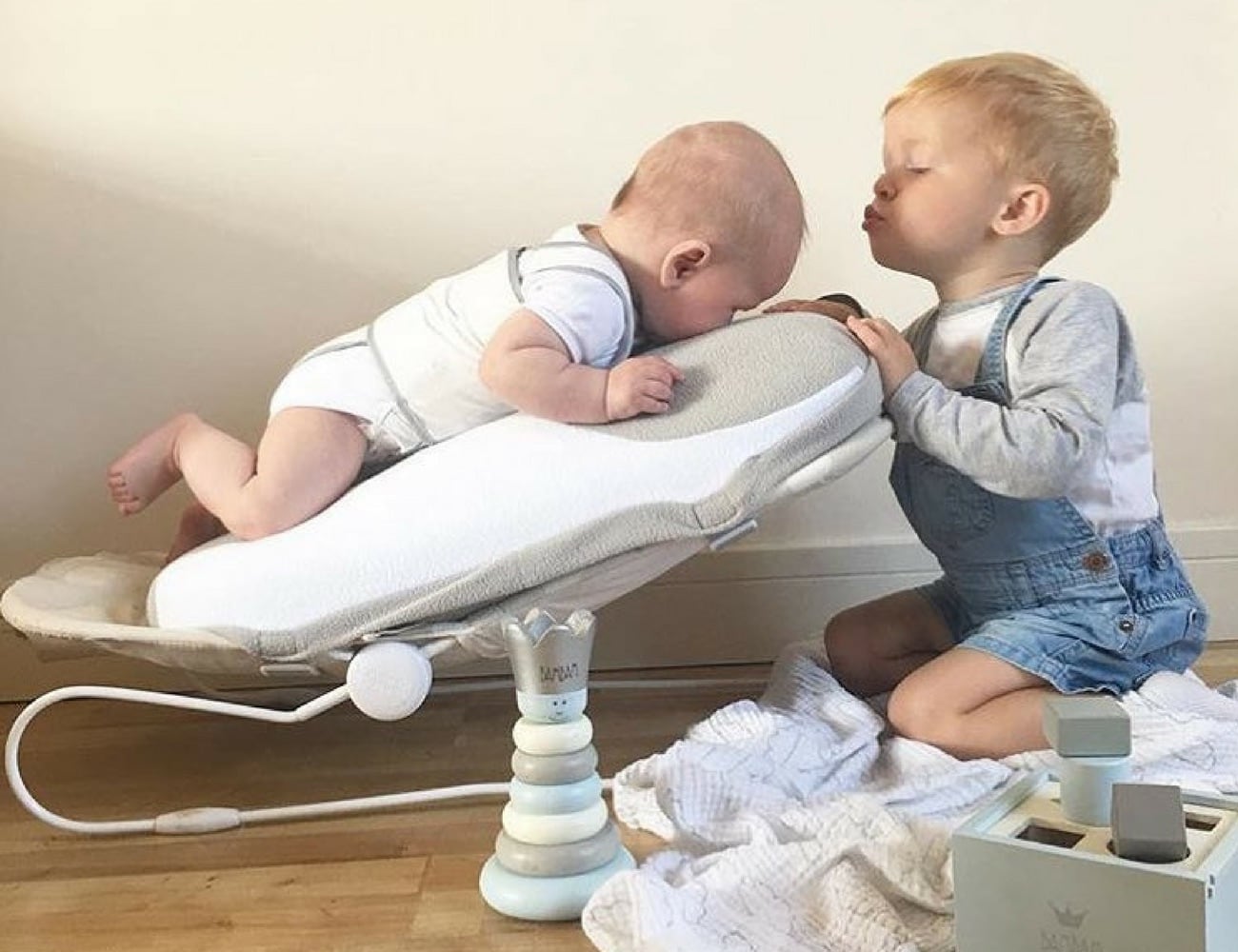 It's already late for an evening meal, but your baby is still crying for attention. The last time this happened, it was 3am before the crisis was averted. This scenario will seem familiar to overworked and under-rested parents. While looking after a tiny human will always be challenging, there are ways you can make life easier. Babocush is an innovative cushion that provides all the comfort your baby desires. We featured the product earlier this year, and it has since gone on to achieve worldwide baby-comforting success.
– Cushion replicates warmth and heartbeat of mother for total infant comfort
– Promotes semi-upright posture for relieving wind, colic and reflux
– Product sells out after worldwide success, wins innovation award
Baby-Comforting Success
After months spent curled up in the womb, your baby can find the outside world all too shocking. Just being left on a blanket for five minutes can feel pretty apocalyptic for a helpless infant. This can place incredible demands on parents, who may also have other duties.
Thankfully, technology can help. The principle of babocush is to provide small sessions of respite for parents. Lying tummy down on the cushion, your baby is soothed by gentle vibrations. This product has been a global phenomenon, giving parents a few precious minutes to switch off each day.
[tweet_box]Babocush is an innovative cushion that provides all the comfort your baby desires[/tweet_box]
Yet to hear about the babocush craze? Here's a quick-start guide.
Gentle Soothing
Made for children between birth and six months, babocush tackles several different infant afflictions.
About one baby in every five cries constantly, despite their being in good health. The only real cure for this condition, known as colic, is to provide constant parental comfort. With babocush, you can take a break. The cushion provides a soft resting spot for your child, complete with soothing vibrations. It even mimics your heartbeat.
For similar reasons, babocush reduces separation anxiety. This is when your baby loses physical contact with you, and cries to be reunited. In the tummy-down position, your child has everything in contact with the cushion. This also prevents flat-head syndrome, which can occur without enough tummy time.
Furthermore, these features promote relaxed airways. In contrast, bouncers and rockers often hold your baby in poor breathing postures. Finally, you can use babocush to relieve the burps after feeding.
Worldwide Success
Unsurprisingly, these features have been a hit with parents. The folks at babocush even ran out of stock at times over the past year, such has been the demand.
To cap off a remarkable 2017, the company picked up an Innovation of the Year Award in its native Ireland.
"When my son Harry was born, he was only settled and content when resting against my chest. He cried in his bouncer, cried in his pram and cried in his cot – he even cried in his car seat. And so my quest for designing the ultimate swaddling cushion with soothing sounds and motion began!" — babocush founder, Kerry Nevins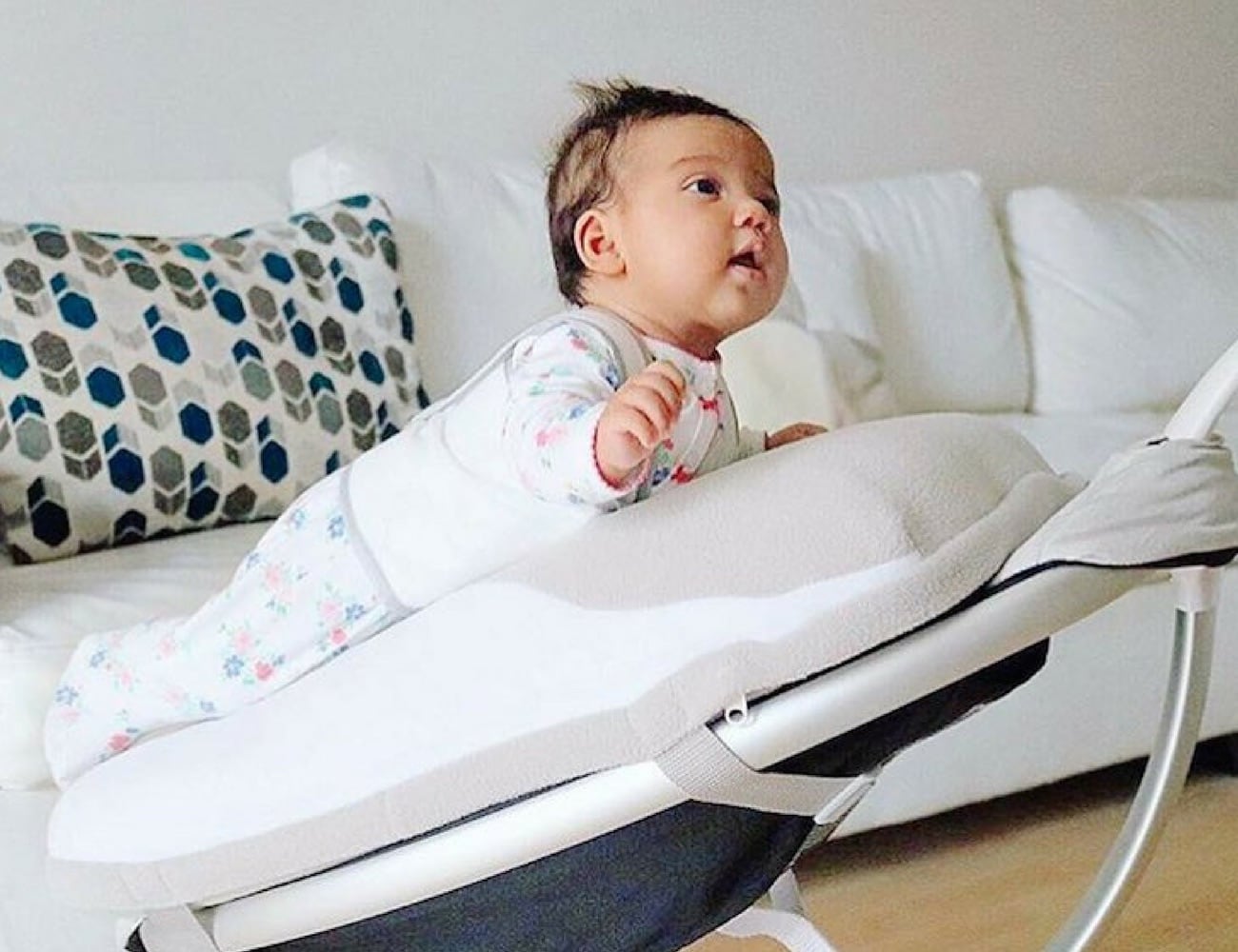 What We ❤️
A family firm making a product that can help parents around the world.
Future Designs
We suspect that the cushion won't be the last product from babocush!
Availability
– Order Now: Via babocush.com
– Price: $130.65 USD