Griffin Emblem watches are the best of French design
From the iconic Juicy Salif lemon squeezer to the Eiffel Tower, the French have always been good at design. The Griffin Emblem watches represent this culture, with an ornate face on each timepiece. These watches are something special.
– Collection of limited edition watches inspired by French culture
– Automated movement and quick-change strap design
– Dial features Swarovski zirconia stones
The best of French design
Your choice of wristwatch says a lot about you. While some people spend thousands, the Griffin Emblem collection makes quality affordable.
You would normally only expect to find artistry of this standard in museums. These watches truly embody the Parisian style, with a skeleton design that is modern yet timeless.
Beneath the sapphire crystal glass dome, multiple dials display the time, 24-hour clock, day, date, and month. The watch face is made from several layers, stacked neatly inside the stainless steel casing. The main dial is lined with Swarovski stones, and you can choose to have Swiss Newlite luminous hands. In addition, the whole watch is water-resistant to 5 atmospheres.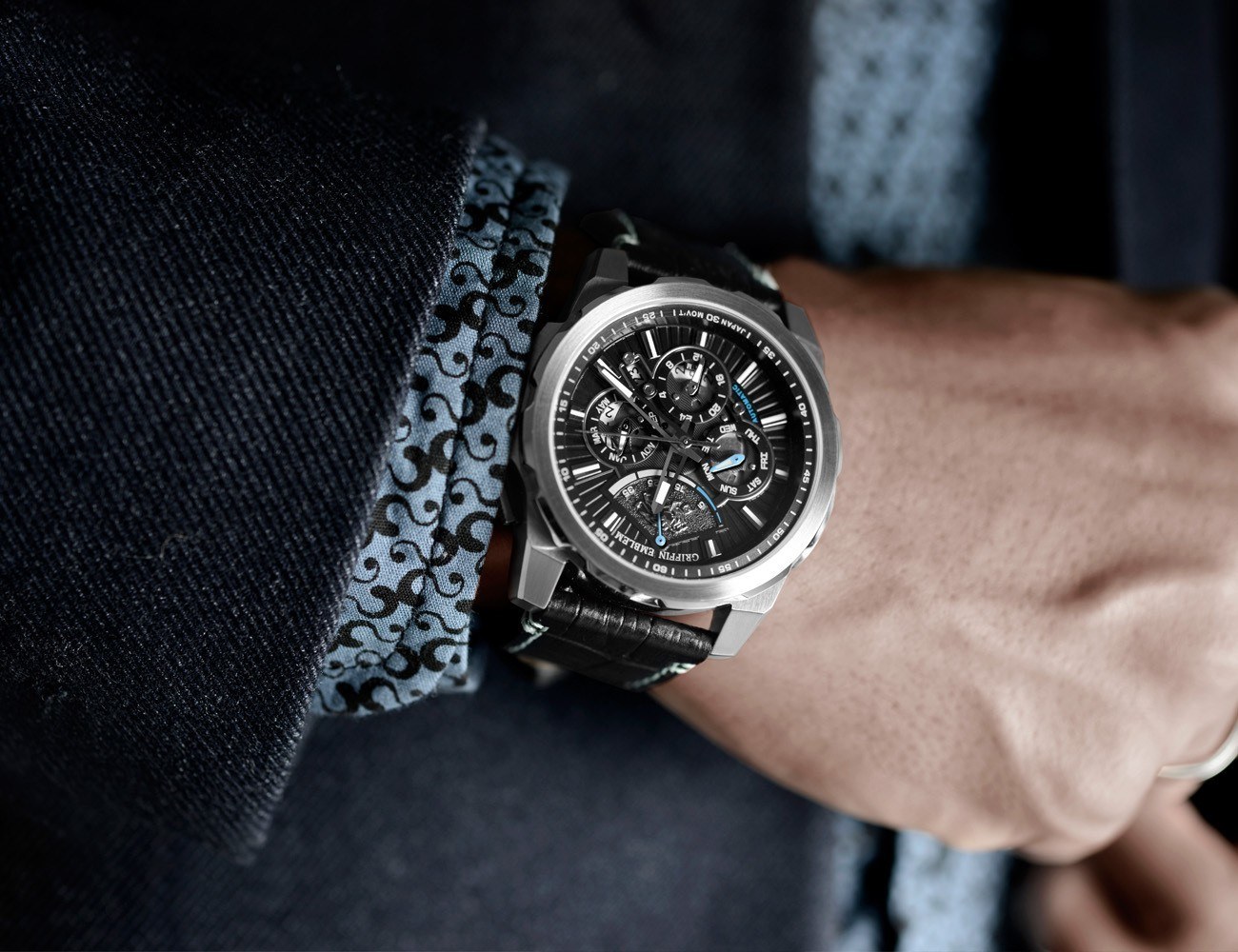 Top timekeeping
You can see the Miyota 9100 movement ticking away on the underside. This high-quality component keeps perfect time, lasting 40 hours on reserve power. Furthermore, you can even see how much power you have left on the face.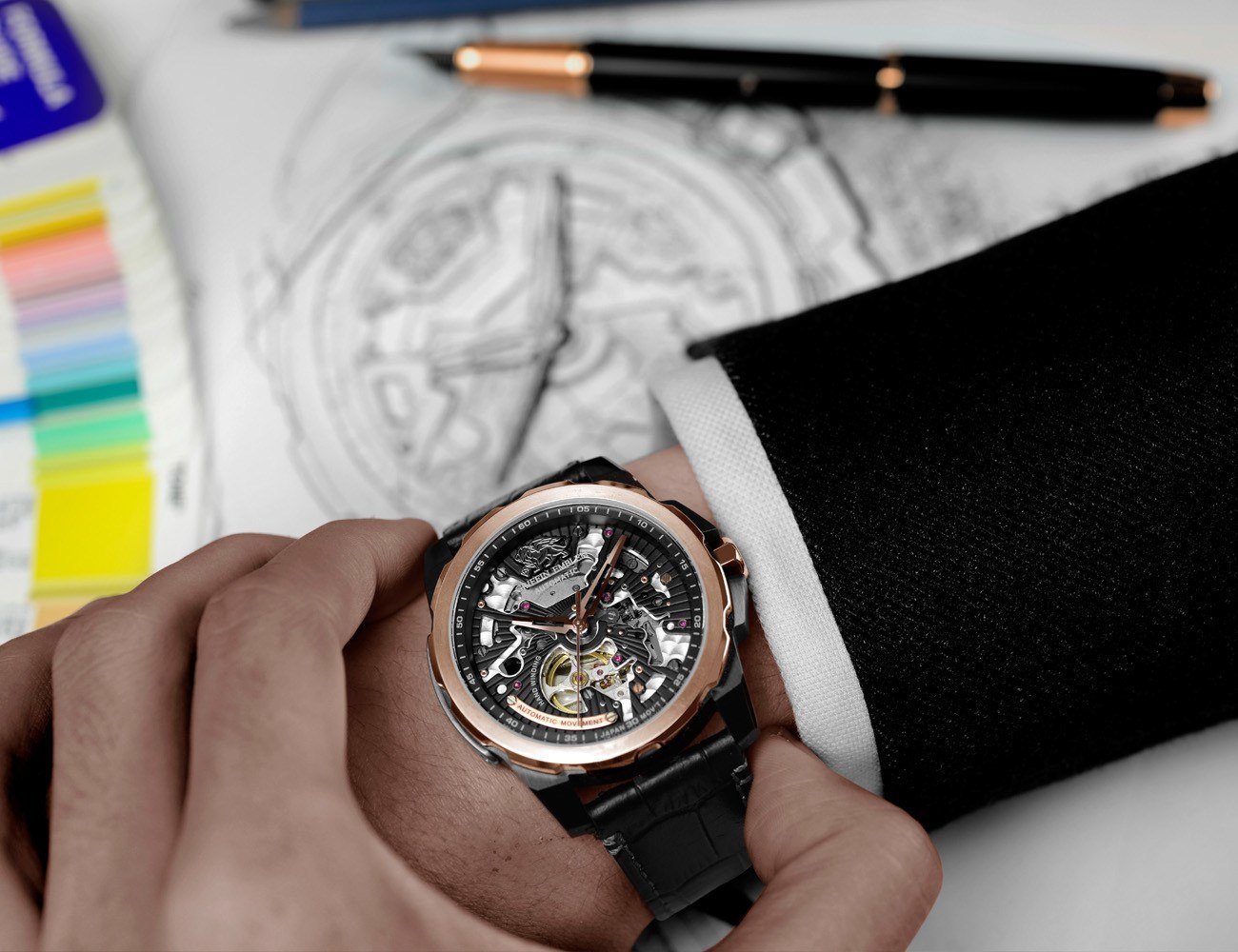 A world of options
Aside from the main features, you also have multiple options to choose from with the Griffin Emblem watches. The geniune leather strap has quick-release pins, so you can switch between looks. You can choose between a stainless steel or see-through "exhibition" back, and there are several styles to pick from.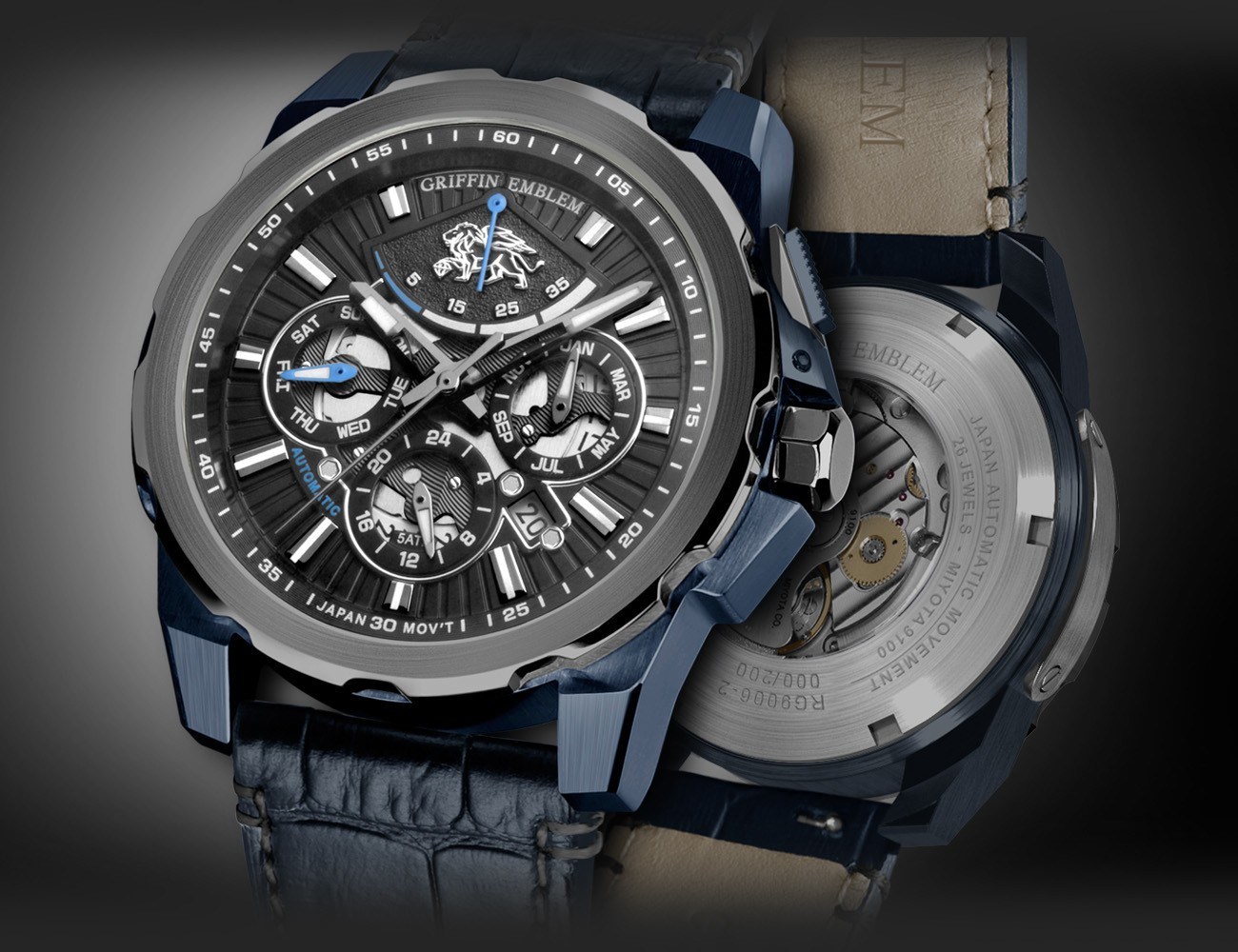 What we ❤️
Classic looks with a contemporary twist, and the highest quality components.
Future designs
We would love to see a gold version for extra bling.
Availability
– Price: $328.77