These fun retro gadgets will make you nostalgic
Are you ready for a blast from the past? Bring back a piece of your childhood with that old-school game or that record player that looks like it was in your grandma's house. These retro gadgets are guaranteed to make you feel just a bit nostalgic.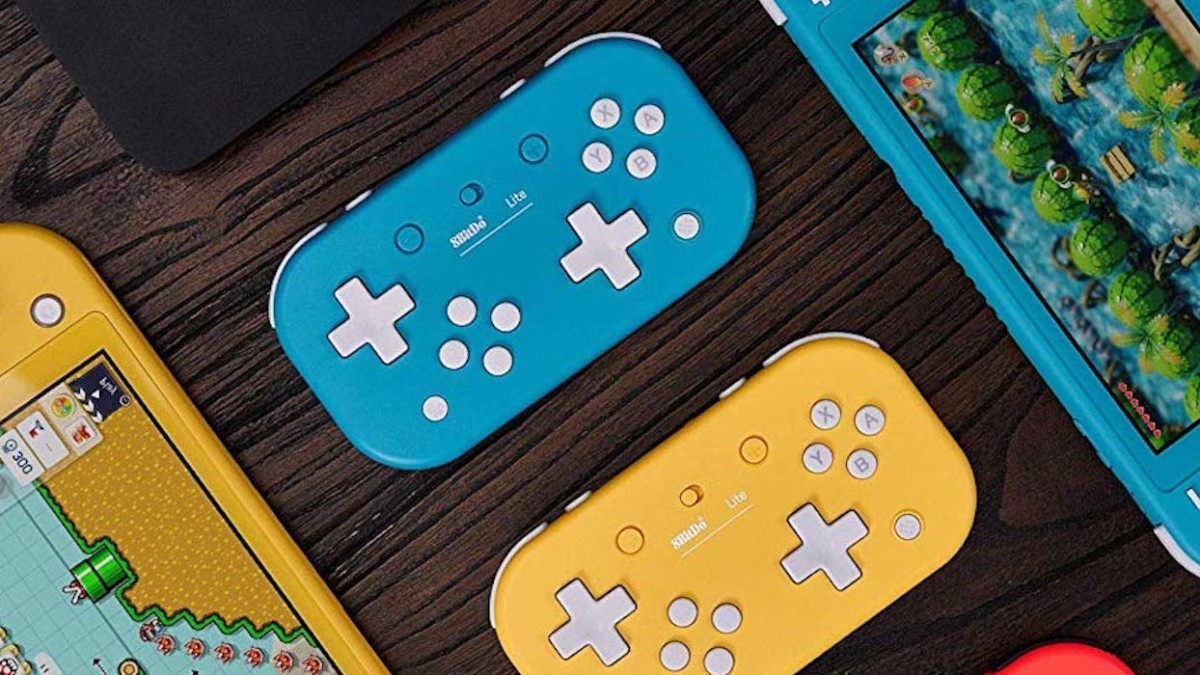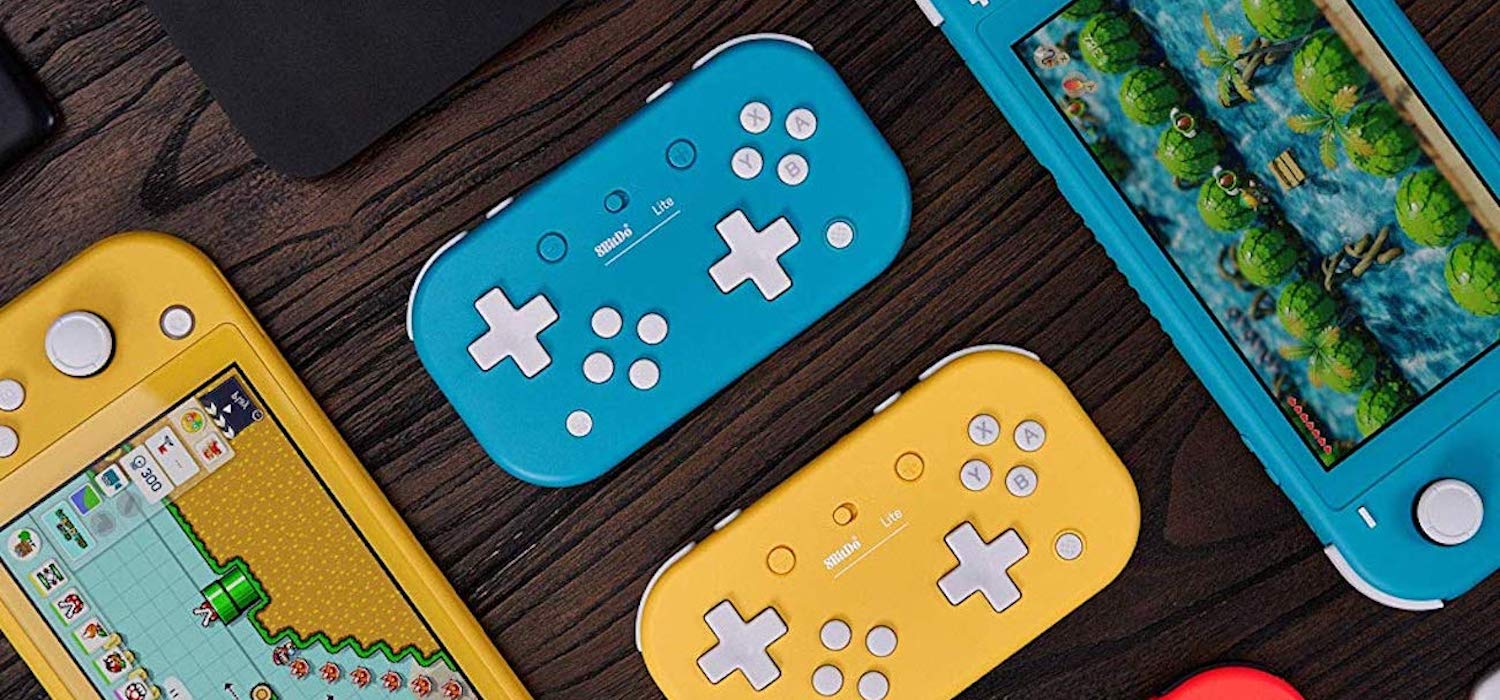 In a world that is ever-changing and constantly moving forward, sometimes it's nice to have a little piece of the past around to remind us where we came from and just how far we've come. And as we move into a new decade, some of us are feeling a little more nostalgic than normal. If you're in the same boat, we've rounded up some retro gadgets to help you out.
From breakfast to gaming, you're bound to find something on this list of old-school devices that will make you feel like a kid all over again. And doesn't a part of you wish you go back to just being a kid?
Nostalgia Retro Breakfast Station
Enjoy the perfect breakfast every morning with the Nostalgia Retro Breakfast Station. Offering an all-in-one design, this cooking system is perfect for smaller spaces. Even with its compact size, it's large enough for the entire family. At the base is a toaster that also functions as an oven that toasts up to four slices of bread, bakes loads of tasty goods, and even reheats food. Just above this is a griddle space so you can really get creative.On the left is a built-in coffee maker for up to four cups of coffee at once.
Baseus Retro Mini USB Cooling Fan
Instantly cool down with the Baseus Retro Mini USB Cooling Fan. This clever little fan is the perfect size to sit right on your desk or on the side table. And because it only requires a USB port, you can plug it in just about anywhere. Offering three fan speeds to help you chill out, the Mini Cooling Fan also works with ice. Simply pop a few cubes into the top tray and you'll immediately feel the cooling effects.
8Bitdo Lite Retro Bluetooth Gamepad
It might be cute and compact, but the 8Bitdo Lite Retro Bluetooth Gamepad can still help you beat the competition. This handheld gamepad works with multiple platforms, letting you game anywhere, anytime. It doesn't matter if you're playing on Windows, Raspberry Pi, Switch, or Steam, the 8Bitdo Lite will work. Plus, because this portable gamepad is totally wireless, you don't have to pack a bunch of extra supplies.
Lofree Four Seasons Retro Mechanical Keyboard
There's nothing quite like the tapping sound of keys as you type your latest chapter. The Lofree Four Seasons Retro Mechanical Keyboard gives you that sound: the sound of creativity and accomplishment. This retro keyboard comes in Autumnal Grey, Aestival Blue, and Vernal White. With mostly white keys, each typewriter keyboard has at least one pop of color. The Four Seasons keyboards have nearly identical key layouts to Macs, so you can switch between them and your laptop. Though they're designed to look like typewriters, they are also a nostalgic nod to the colorful iMacs of the past.
AmazonBasics Vintage Retro-Inspired Bluetooth Speaker
If you love mid-century modern style, the AmazonBasics Vintage Retro-Inspired Bluetooth Speaker adds a touch of that to your home. This vintage speaker may look retro, but it offers modern technology. Using Bluetooth, wirelessly stream music from your smartphone to this old-school gadget. Even if you're listening to a classic radio drama, it will sound like it was recorded yesterday when played through this wireless speaker.
Elvis Retro Mini Bluetooth Speaker
The Elvis Retro Mini Bluetooth Speaker is a concept idea that hopefully becomes reality. This tiny speaker is about the size of your palm, so you can take it anywhere. It's designed to look like a vintage record player: it appears as though there's a vinyl record on it, but that's just the speaker. Plus, the olive green color really gives this handheld speaker that 1970s vibe. This mini speaker has a volume knob, and the on/off switch appears like a turntable arm.
Global Gizmos Retro Portable Briefcase Turntable
Play vinyl on the go with the Global Gizmos Retro Portable Briefcase Turntable. This standalone record player features a retro look with modern touches. Complete with built-in speakers, this retro gadget comes with three playing speeds. Likewise, it can play 33rpm, 45rpm, and 78rpm. Aside from playing vinyl, the turntable also offers full Bluetooth connectivity to play your other music. Similarly, you can easily play your favorite Spotify playlists through the speakers. You can even transfer your records to mp3 using the included USB cable.
GPO Brooklyn Retro Bluetooth Boombox
Use a modern version of an iconic sound system with the GPO Brooklyn Retro Bluetooth Boombox. Designed to look like a boombox straight out of the 80s, this device provides modern features to upgrade your listening experience. Completely portable, the GPO Brooklyn comes with two 40 watt speakers for enjoyable listening wherever you go. Utilizing Bluetooth connectivity, you can easily play music from your smart devices such as your phone or tablet. It comes with a cassette player, complete with digital tape counter and Recording function. Moreover, the boombox provides a top loading CD player along with DAB and DAB+ FM Radio.
Atari Retro Handheld Console
Play your favorite classic games on the go with the Atari Retro Handheld Console. This device features the traditional Atari wood effect with a re-imagined design. The Atari Retro Handheld comes with 50 iconic games ready to go, such as Centipede, Missile Command, Asteroids, and Breakout. The old-school device has a 2.4-inch screen along with an A/V output so you can play on the big screen. The handheld consolegets its power from three AAA batteries. Designed for gaming on the move, the Atari Retro Handheld is ideal for killing time during your commute.
R-Kaid-R Wooden Portable Game System
Enjoy classic games on a retro-looking device with the R-Kaid-R Wooden Portable Game System. Made from solid wood, the folding console allows you to play your favorite classics such as Asteroids and Pac Man. In fact, it can store more than 10,000 emulated games. Just add the games you want via USB to make your very own game library. Additionally, the portable game system offers more than five hours of gaming per charge.
Which of these retro gadgets do you have your eye on now? Let us know in the comments.
The Gadget Flow Daily Digest highlights and explores the latest in tech trends to keep you informed. Want it straight to your inbox? Subscribe ➜