Norrland Parka is the most advanced smart coat yet
As technology gets smaller and lighter, apparel designers are starting to add more features to their clothing. The Norrland Parka smart coat epitomizes this trend, with 20 features including Wi-Fi and backup power.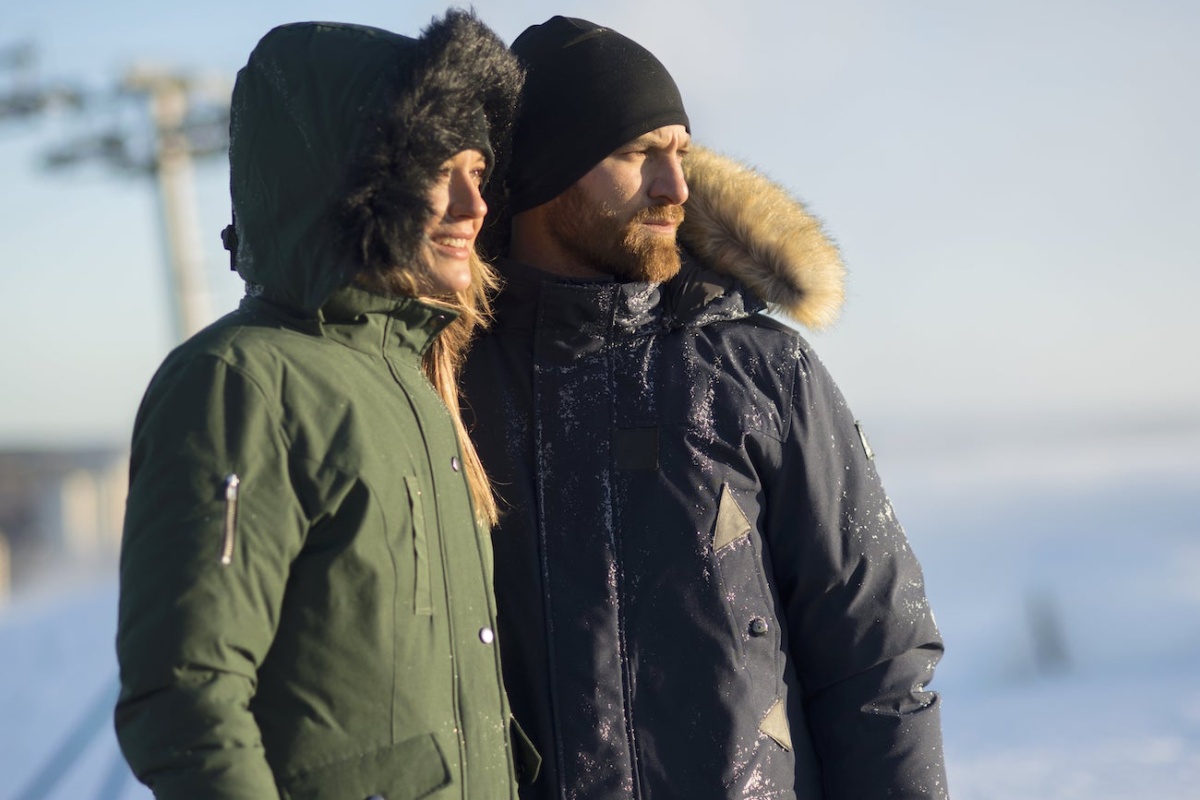 What is a smart coat? It's a specially designed coat that has built-in technology, such as a battery pack or sensors. Some smart coats can even connect to your phone via Wi-Fi or Bluetooth.
What are the benefits of wearing a smart coat? During the winter, you always have your coat with you. Consequently, the built-in technology will always be on your back.
Which smart coat has the coolest technology? With 20 features, including Wi-Fi, backup power and gadget pockets, the Norrland Parka is perfect for anyone who likes to stay connected.
Rather than being merely an accessory, technology is now central to our daily existence. We communicate via WhatsApp, gossip about Instagram stories, and keep up with the latest news via Twitter. Without Google Maps, few of us would be able to navigate.
Given the importance of technology in our lives, it's unsurprising that fashion brands are starting to produce smart garments. The Norrland Parka is one of the most impressive we have yet encountered.
This smart coat offers 20 great features, including portable Wi-Fi connectivity and charging on the go. The coat also has specialist pockets for all your devices, along with other neat additions.
What is wearable Wi-Fi?
Portable hotspots are not new. Such devices translate a data connection into local Wi-Fi for multiple devices. However, you would struggle to fit most portable hotspots into a pocket.
In contrast, the Norrland Parka has Wi-Fi built in. This means that, wherever you wear your winter coat, you will always have wireless connectivity for five devices.
The tech doesn't stop there. The Norrland Parka has a 6,000mAh power bank that can charge your devices, and a built-in touchscreen stylus. You will also find dedicated pockets for your tablet, your Apple Pencil, and your AirPods.
This winter coat even has a special pocket for tracking tags. Slide a Tile Pro or Nut 3S into this pocket, and you will be able to locate your missing Parka on a map.
Everyday smart features
While these smart features are undoubtedly impressive, the Norrland Parka would still be a great winter coat without them.
For starters, the Parka is both water- and wind-resistant. Folks who struggle with cold hands will appreciate the hand-warming pockets, which have multiple layers of insulation.
In addition, the coat has RFID protection, a retractable keychain, noise-reducing earplugs, warm gloves, a scarf, a bottle opener, a whistle, and even a flashlight built in. In essence, the Norrland Parka puts your entire gadget bag in a stylish winter coat.
"What is the world's best coat without the world's best materials? We have carefully handpicked the sturdiest hardware and fabrics. Optimal balance between durability, comfort and luxurious feel. Norrland Parka is the only coat in the world designed above the Arctic Circle – so we know a thing or two about how you stay warm in the harshest conditions." — Norrland Parka
What we like
Designed in Sweden, the Norrland Parka is a genuinely great coat. It's packed with features, rugged enough to endure Scandinavian winters, and available in two styles for both men and women.
A little heavy?
We can't help wondering whether the Norrland Parka would be a bit heavy with all the pockets filled. But still, the coat offers better weight distribution than any bag.
Availability
– Pre-order now: via IndieGoGo
– Pledge: $299 USD
– Delivery: August 2019