101touch: The Adaptive, Digital Keyboard For All Your Computer Needs
Your generic computer keyboard is holding you back. With the 101touch digital keyboard, you can create the keyboard of your dreams. Create shortcuts; merge music controls with basic letter keys- you'll never run out of functions and designs!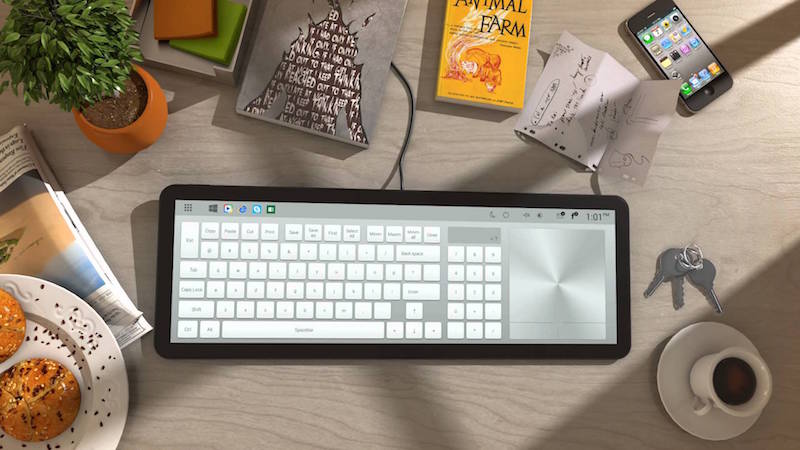 Digital Keyboard For Everyone
The 101touch digital keyboard is amazing. It is the first fully customizable computer keyboard, ideal for gaming, graphic design, video editing, mixing music and more. You can add a calculator, new menus and even a trackpad.
The best part is the device allows people to have access to as much as 10 keyboards all at once. Individuals can switch pads in seconds just by swiping to the left or right. Instead of having an editing device that is taking up space on your desk or separate MIDI controllers, why not have it all built into the 101touch?
Under The Hood
Below are the specs for the device:
Display: 18.3″
Processor: ARM architecture
OS: 101touch (with core Android OS)
Internal memory: 16GB
Connectivity: USB, bluetooth
Battery: Internal
Keyboard Shortcuts And Security
Keyboard shortcuts are great, but chances are you aren't able to memorize them all- there's just too many. Each program, app and website has a different set of shortcuts that is almost impossible to apply immediately. Using the device, you can setup simple commands for shortcuts and you're good to go.
It's that simple.
The 101touch keyboard boasts several security features that can help you maintain full control of your computer. Parental time locks let users create a schedule for usage, including a password to power the device. This feature is perfect for persistent kids and officemates.
Your Lifestyle At Your Fingertips
The 101touch digital keyboard can help you bring multiple aspects of your life together on one pad. You'll never have to use a separate device for work, entertainment and errands. You can have it all on one, functional keyboard.