Think your 3D printer is precise? You need to see IVI
Most 3D printers are relatively accurate nowadays. But when every micron matters, you can't afford missed steps. The IVI 3D Printer uses a closed-loop control system to provide the best possible accuracy.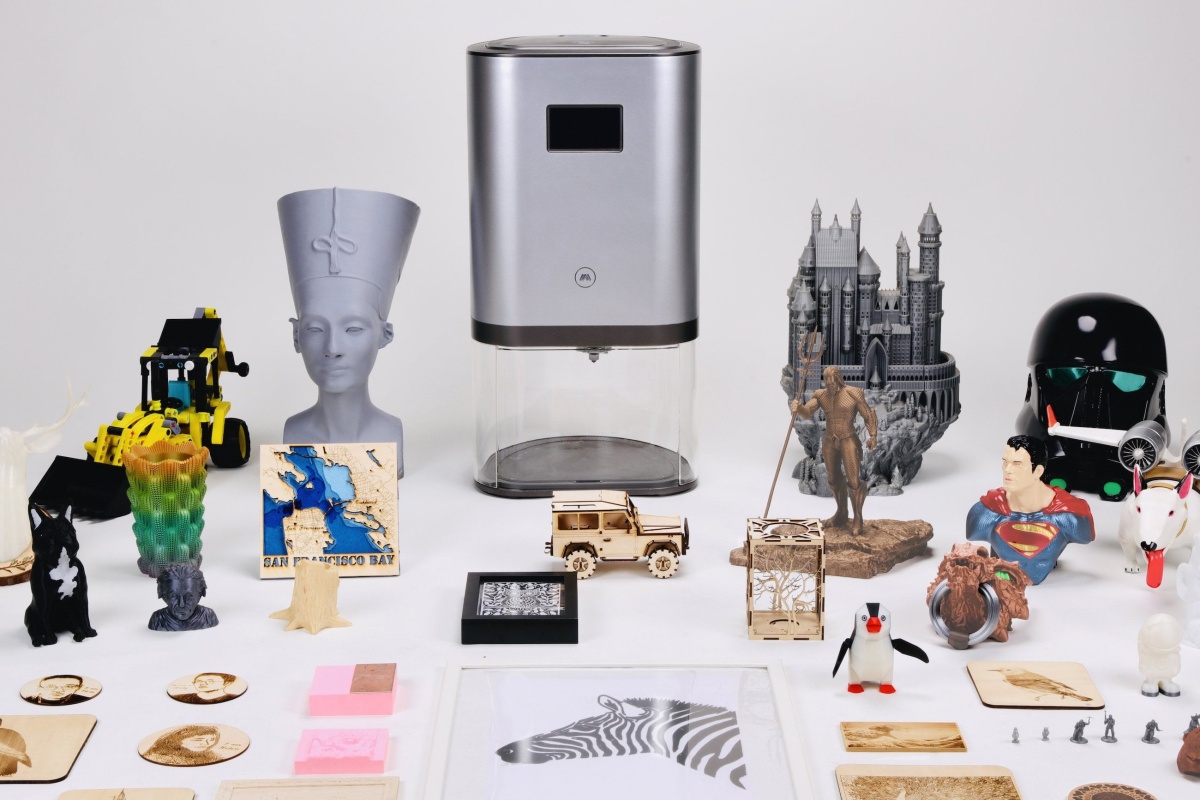 How accurate is 3D printing? Most of the 3D printers available to hobbyists are accurate to around 100 microns (0.1 mm). Commercial printers have a far smaller tolerance.
What is a closed-loop control system? It's a system that repeats a given action based on feedback. This ensures that important steps won't be missed.
What is the most affordable closed-loop 3D printer? On pre-order at $369, IVI offers a great balance between price and precision.
You can do some amazing things with the right design software and a 3D printer. What's more, the cost of this set-up has dropped sharply over the past five years. However, 3D printing is not without its challenges. Trying to produce parts and models that hold together and exactly resemble your design can be a very frustrating process.
IVI is a new 3D printer that aims to make three-dimensional artistry a little more reliable. This table-top device utilizes a closed-loop control system, which ensures that your printer won't miss a single layer. IVI also works as a precision laser engraver and CNC carving machine.
What's so special about a closed-loop 3D printer?
Most 3D printers on the market are based on open loop control. This means that they deliver filament along specified routes, without actually checking to see whether your design is taking shape.
[tweet_box]The IVI 3D Printer uses a closed loop control system to provide the best possible accuracy[/tweet_box]
Most of the time, this works out okay. But just occasionally, such printers miss a step. This results in a missing layer or a misplaced corner, potentially ruining your print.
In contrast, IVI uses a closed-loop system. The printer has several sensors that provide feedback to two quad-core CPUs, which assess every layer of filament. If something goes wrong, the printer is smart enough to make a correction.
Even if the printer has to rectify such an error, your finished print will be accurate to 50 microns. That's at least twice as precise as most 3D printers.
Printing, engraving and carving
Aside from impressive accuracy, IVI offers good versatility. The printer lets you choose between six different print heads, ranging in size from 0.15mm to 0.4 mm.
Because some designs are difficult to produce with 3D printing, IVI also works as a laser engraver and CNC routing machine. The device comes with a 500 mW laser for delicate jobs, and a powerful 2500 mW laser for slicing through wood.
These features are pretty impressive for a device that is smaller than most coffee makers. IVI also provides a heated bed and a five-inch touchscreen, while the built-in 0.9° stepper motor offers excellent precision.
"IVI achieves a staggering 15-micron/0.015 mm XYZ accuracy. Even when the print head is traveling at 300 mm/s, its repeatability is kept within 10 microns/0.01 mm. Along with phenomenal accuracy, IVI utilizes a closed-loop control system. This exclusive technology ensures unparalleled repeatability and reliability." — IVI 3D on Kickstarter
Precision printing
IVI's closed-loop system is a breakthrough for consumer 3D printing. This printer will finally give makers and artists the precision they crave.
Instant upgrade
After a wildly successful campaign, IVI printers will now come with a built-in camera — ideal for monitoring the printing process.
Availability
– Kickstarter: Until May 14th
– Pledge: $369 USD
– Delivery: December 2019