Are 3D printers user-friendly yet?
3D printers have always been a talking point and for good reason: they bridge the gap between practicality and futuristic technology. Although they're becoming more and more advanced with each update, are 3D printers user-friendly yet?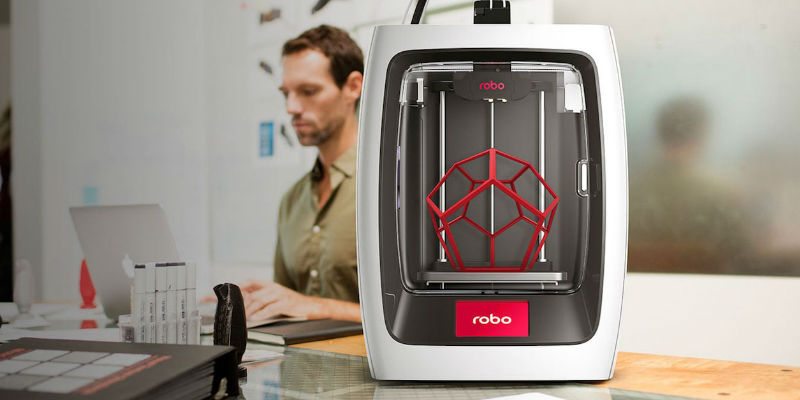 Augmented reality is all about immersing you in a new reality. But, that isn't always for the best. Sometimes, it can be terrifying. Take The Ring ARKit experience, for example.
Designing 3D objects with robots is making things easier than ever and is the future of manufacturing.
We've come a long way from the time when 3D printing was confined to big brands and industrial applications. Now, you can have your very own, and very decent, 3D printer right on your desk for less than $200. And, it can even convert 2D frames into 3D models. In fact, if we keep 3D-printing like we do, we may soon be able to literally print our online orders instead of having them shipped. Bernard Luthi, CEO of electronics retailer Monoprice, thinks that in ten years, every household will have a 3D printer capable of printing most of the things you can imagine. Alas, a 3D printer that can print anything is still far off. But, with all the complex capabilities of modern 3D printers, how user-friendly are 3D printers actually?
As told by Bernard Luthi on Futurism,
We have made great advancements in the past few years and can plan to see this market follow a similar trajectory of progress as other rapidly emerging technologies have in the past.
Where are we in 3D printing?
If we analyze the trajectory of growth 3D printing has had over the year, it's been phenomenal. From the time Charles W. (Chuck) Hull made the first 3D printer in the mid-1980s, we're now at an age building an entire house with 3D printing is possible.
There's even a concept vehicle showcasing a sustainable design that has been completely 3D printed. Additionally, food tech companies are coming up with specific printers that can 3D print food such as pancakes for you. Even Made in Space grabbed a Guiness World Record for the longest 3D printed part recently. Yet, all of this relates to non-living objects. What if we told you there was a startup that wants to create a 3D-printed human heart?
Are low-priced 3D printers good enough?
Pricing always makes us judgemental about products. Naturally, when you're looking at a 3D printer priced between $200 and $300, you'll instantly start comparing it with HP's $50K 3D printer and will undoubtedly be disappointed. That's rather obvious and, in a way, it's okay to not have all the functionalities in a home-friendly 3D printer. But, to be honest, home 3D printers aren't as popular yet due to their lack user-friendliness. From understanding the functionality to using filaments, the process is complicated for beginners. Even so, some 3D printers have really hit that sweet spot, making them ideal for your home.
– Maker Ultimate 3D Printer offers a better screen UI with knobs and external buttons.
– Robo R2 Smart Assembled 3D Printer has a user-friendly design thanks to multiple touchscreens.
– da Vinci Mini Desktop 3D Printer makes 3D printing super easy with a gallery of downloadable designs.
– 3Doodler Pro 3D Printing Pen enables you to effectively communicate your unique creative vision in 3D form.
Bernard Luthi also said on Futurism:
Once 3D printing is incorporated into our daily lives, it will help automate our mundane tasks and give us more time to focus on things we actually want to do. Instead of going to the grocery store, we'll print our food, hopefully freeing up time to live our lives more fully in other areas.
Whether or not 3D printers are still practical to have in the house is debatable. They are either affordable or user-friendly and the consumer must choose between the two. But, when it comes to the industrial perspective, 3D printers are doing great in terms of making complex manufacturing processes simpler than ever. You can start manufacturing your products on a small-scale with a couple 3D printers in your workplace. Or, take your large scale business to even greater heights with a proper plan on mass scale production using 3D printers like Adidas did.
We predict, just like drones, the consumer-friendly products will soon catch up. Soon enough, you'll be able to afford a function-rich 3D printer that is truly fit for purpose and easy to use. What do you think?
The Gadget Flow Daily Digest highlights and explores the latest in tech trends to keep you informed. Want it straight to your inbox? Subscribe ➜