Cubetto is teaching children of the world how to code
In decades to come, everyone will need to know how to code. This fun game prepares your child for programming in later life through awesome adventures.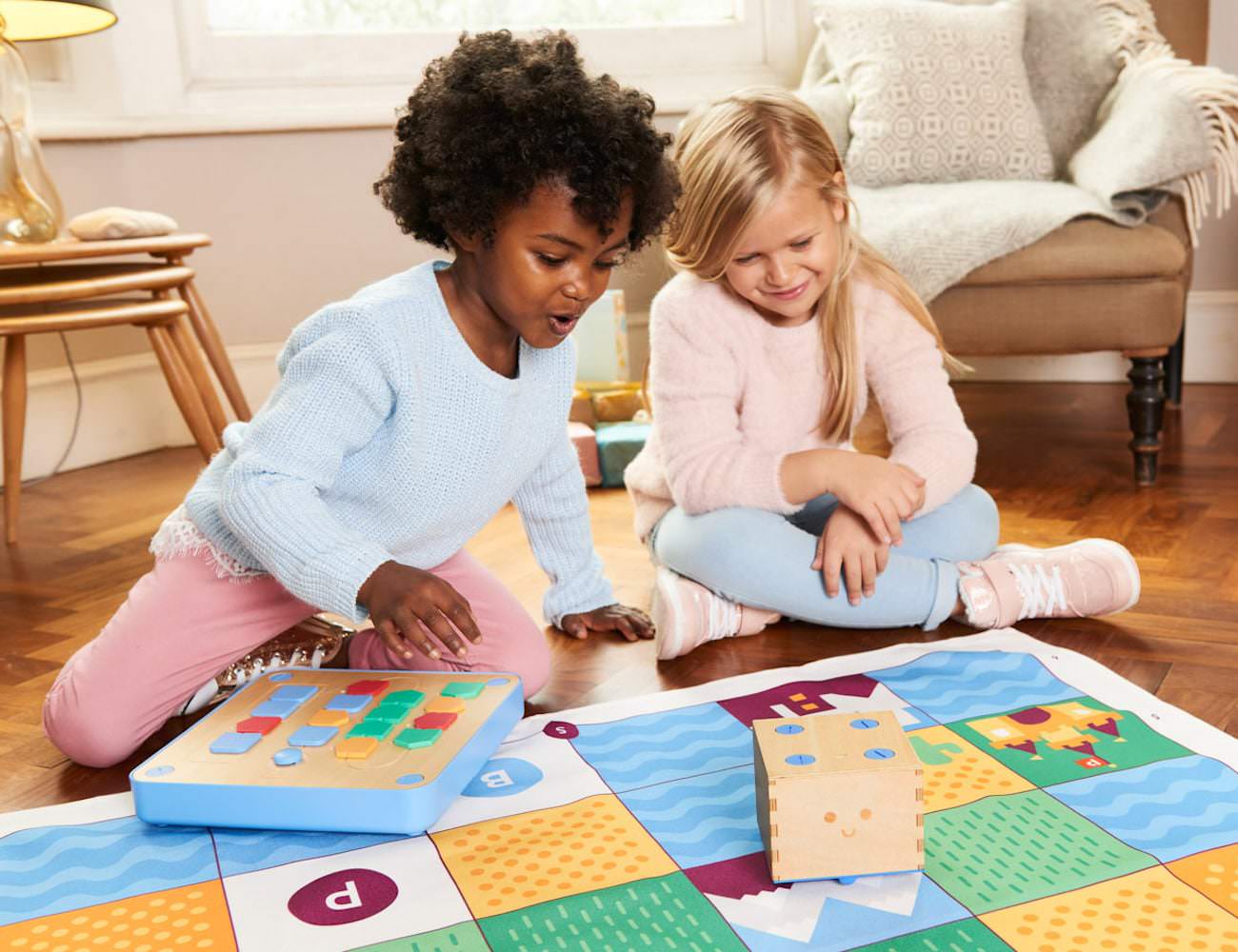 English and math have always been the pillars of a basic education. These skills are a prerequisite for most careers, well before any specialist knowledge is taken into account. In the decades to come, coding may become the third column of that educational foundation. For anyone who has young children, it's worth thinking about a future where programming is king. The Cubetto Super Series helps kids to develop the necessary logic for creating programs through early play. Two years after it was launched in a record-breaking Kickstarter campaign, the game is back for a special 14-day campaign.
How to code: kids edition
When a child first learns to speak, they struggle to form individual words. As time passes, their vocabulary expands and they learn how multiple words can be used to pinpoint precise sentiments. The learning process goes on until, one day, you realize they are the next Mark Twain.
Learning to code isn't quite like this. Sure, you need to learn a programming language in order to create apps. But the language here is only a carrier for the underlying logic.
Kids under the age of six or seven can't easily write computer code. They are still struggling with their mother tongue, after all. But it is possible to teach them how to think like a mini programmer.
Cubetto makes this happen by taking your kids on an adventure. This friendly wooden robot rolls around a giant floor mat — the World Map — that is filled with quests.
It works a bit like a board game. Kids have to guide Cubetto home using blocks, which tell the robot which way to turn. There are three direction blocks and a function block, which introduces loops and custom behaviors.
These are the key principles of programming, taught through Montessori-style play.
Choose your adventure
Every Cubetto set comes with a storybook to follow. The story includes step-by-step instructions for young ones to follow, along with plenty of fun characters. When your kids get a bit older, they can use the plot as inspiration for their own adventure.
New for 2018, the African Savannah Adventure Pack takes your kids to the wild plains to meet elephants and giraffes. Along with the storybook, you get a pack of play cards and access to an extra ebook. These parts provide extra activities and games to play.
[tweet_box]The new African Savannah Adventure Pack takes your kids to meet elephants and giraffes while learning the fundamentals of programming.[/tweet_box]
We loved Cubetto the first time around, and the new pack is a great addition to the range. If you want to give your kids a head start and tear them away from touchscreens, look no further.
"Cubetto is a friendly wooden robot that loves to go on epic coding adventures. For this super-short, 14-day campaign we present award-winning Cubetto Playsets and African Savannah: a new, limited-edition collectible Adventure Pack to expand Cubetto's learning and play.…Once the campaign finishes you won't be able to get these anywhere else!" — Primo Toys on Kickstarter
Coding greats
The programming stuff doesn't really matter — Cubetto makes a great little playmate. That said, don't blame us if your kid becomes the next Bill Gates.
Future designs
The folks behind Cubetto have already upgraded their game. We are just looking forward to the next pack!
Availability
– Kickstarter: Until April 24th
– Pledge: $195 USD
– Delivery: September 2018