8 Laptop bags that are sure to improve your daily commute
Most laptop bags share the same dull design and uninspiring features. But these carriers all offer something a little bit different – whether that's eye-catching style or exceptional ergonomics.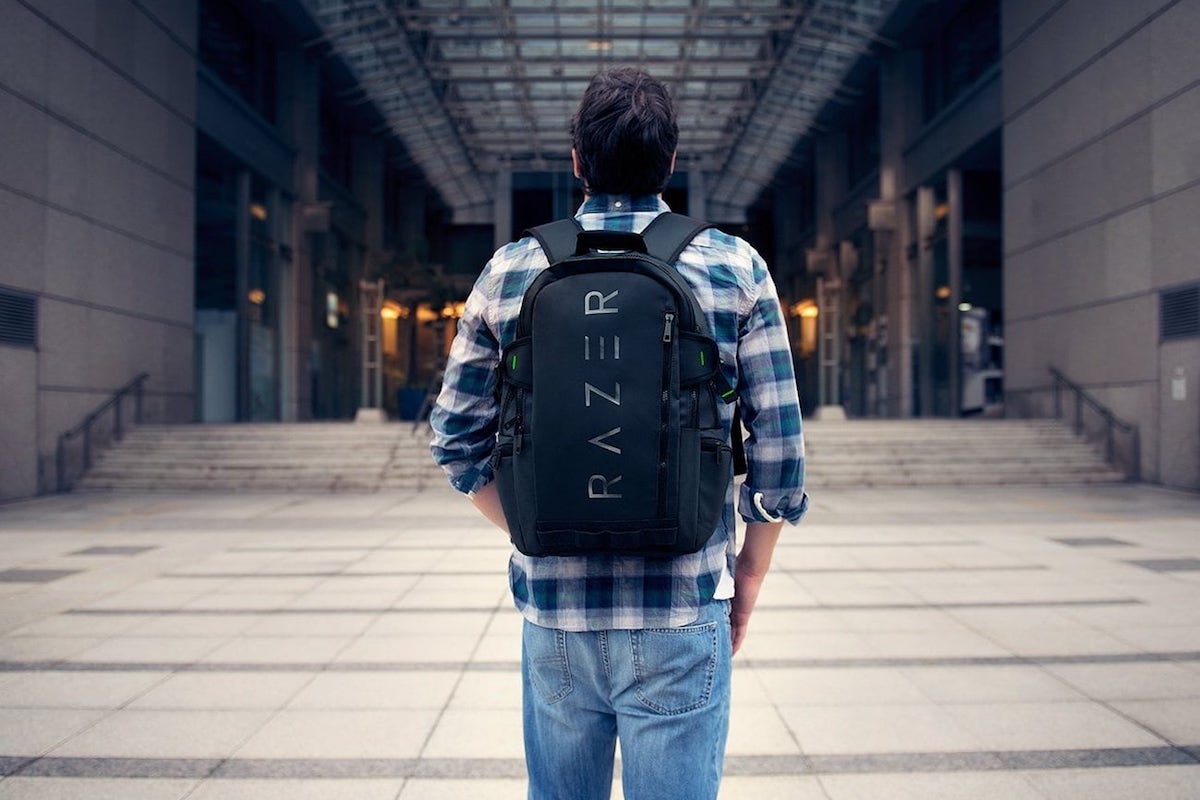 Should I get a shoulder bag or a laptop backpack? A shoulder bag might be more convenient for shorter journeys. A backpack will be more comfortable for longer trips.
Are laptops measured diagonally? Yes, they are. If you're not sure how big your machine is, measure from one top corner to the opposite bottom corner.
Will my 15.6-inch laptop fit in a bag made for 15-inch laptops? It should do. Most laptops that are described as 15 inches are actually 15.6 inches.
You won't see any laptop bag taking center stage at a big tech event. But for daily commuters and regular travelers, there is nothing more important than having a good computer carrier. If you're thinking about an upgrade, take a look at this selection of cutting-edge laptop bags.
Under-The-Jack Pack Ultra-Slim Laptop Bag
When you're fighting your way through the subway, wearing a bulky backpack will definitely hinder your progress. In contrast, this laptop bag from BetaBrand is so slim that it will fit under your jacket.
Price: $66.30 USD, pre-order
Basic Leather Backpack by Simple Be
It might be Basic by name, but this backpack delivers heaps of sophisticated style. It is handmade in Italy using 100% "Pieno Fiore" leather, with polyester straps adding extra durability. You can wear it on your back or as a handbag.
Price: $299 USD
Navy and Tan Cary Briefcase by Stuart & Lau
The Cary Briefcase by Stuart & Lau offers a combination of timeless style and pragmatic design. The outer shell is made from waterproof fabric, with full grain leather trim providing contrast with the navy blue. It also has a microfiber pocket that can be used as a screen wipe.
Price: $295 USD
[tweet_box]If you're thinking about an upgrade, take a look at this selection of cutting-edge laptop bags[/tweet_box]
Razer Rogue Gaming Laptop Backpack
Made specifically for gamers, the Razer Rogue has been designed to protect expensive gaming laptops. You get a 16-inch padded pocket for your machine and a water-resistant TPU shell. In addition, this backpack offers plenty of room for accessories and EDC essentials.
Price: $82.99 USD
MOBICASE Lightweight Laptop Stand Bag
It would be fair to say that MOBICASE is full of surprises. This laptop bag has an exterior that is slash-proof and water repellent. On the inside, you will find a built-in laptop stand that can raise your screen height by eight inches.
Price: $129 USD
Rocky Mountain Underground BRFCS Expandable Weatherproof Briefcase
If you want to take your laptop traveling, Huckberry's Rocky Mountain briefcase is a great option. Along with a padded laptop sleeve, this bag has locking zippers, compression straps, and seperate storage for clean and dirty clothes.
Price: $199 USD
hardgraft Wool and Leather Home Briefcase
If you turn heads as you enter the office, the Home Briefcase from hardgraft is your perfect match. This luxury slice of Italian workmanship is crafted from vegetable-tanned leather, and your laptop is wrapped in super-soft Sherpa wool.
Price: $678 USD
Supply Convertible Laptop Briefcase
Can't decide between a briefcase and a backpack? This convertible bag covers both bases. It is made from water-resistant canvas, with two outer pockets for quick access. On the inside, it has a fleece-lined laptop sleeve.
Price: $109.95 USD
Laptop bags for the daily commute
What challenges do you have to overcome on your daily commute? Share your best story in the comments!
The Gadget Flow Daily Digest highlights and explores the latest in tech trends to keep you informed. Want it straight to your inbox? Subscribe ➜