Meet the AI robot pet from CES 2021 with emotions
Created by Vanguard Industries after a successful Kickstarter campaign, MOFLIN is a robotic guinea pig that learns to love you. And it simulates emotions, movements, and characteristics similar to a real pet. Explore more about this AI robot pet in today's article.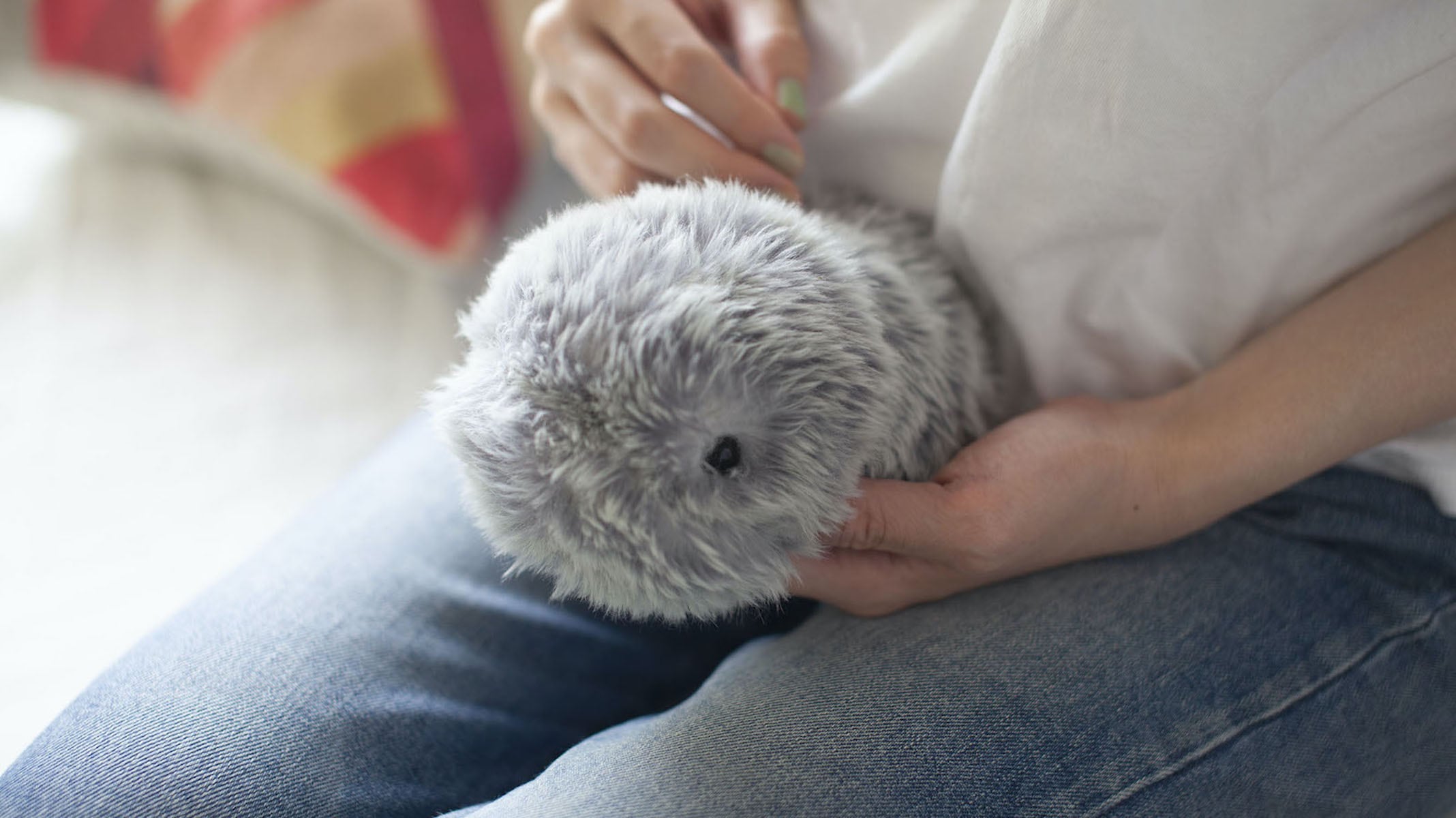 Meet MOFLIN AI Pet. This AI-powered pet robot is every kid and pet lover's dream. And it goes beyond simply looking like a guinea pig with warm, soft fur, beady eyes, and adorable movements; it even comes with emotional capabilities similar to living animals.
Related: Check out more CES 2021 announcements curated by the Gadget Flow team
Best of all, if you love it, MOFLIN can learn to love you back and become emotionally attached to you.
Life-like movements of a real animal
MOFLIN is capable of showing its emotions through an algorithm that changes based on the feedback from the on-board sensors. These include touch sensors, microphones, and accelerometers with gyroscopes. This means that the pet can adjust its mood and movement based on information received by its surroundings. In fact, MOFLIN can recognize different people based on how they interact with it. And it'll respond with movements, cute sounds, and noises inspired by real animals.
Each MOFLIN will have a unique personality
Although every MOFLIN might look the same, it certainly won't act the same. It'll develop an individualist personality that mirrors its owner, and it'll develop over time, based on its environment and interactions. Its personality and mannerisms become a result of its owner's care. In fact, it can relate back emotions including being anxious, happy, excited, calm, and more.
When it's time for MOFLIN to rest, using the wireless charging basket. And this smart robot will continue to move, breathe, and make sounds while recharging. In addition, this pet robot features Bluetooth 4.2 connectivity. It'll also come with an app for iOS and Android, although the company hasn't released any information on the app's capabilities at the moment.
If you're unsure of owning a pet, the MOFLIN AI Pet might be a good stepping stone to trial your pet skills. It's a step up from a comforting blanket for anxious children, and you can even take it on planes. With its soft fur, you'll want to stroke it for hours to relieve some anxiety.
It's anticipated that MOFLIN will start making its way to owners in June 2021, and it'll cost around $400. Are you onboard to purchase this realistic pet? Share your thoughts in the comments.