The New POQIT Smart Wallet Charges Your Phone
If your phone runs out of juice or your wallet goes missing, your plans can quickly disintegrate. The POQIT smart wallet saves the day, with an internal battery that charges your devices. You can also track down this wallet if you ever leave it behind.
– Wallet contains 2500mAh battery and a slim charging cable
– Connects with your smartphone for location tracking
– Smart fabric inside prevents RFID theft
Stylish smart wallet
You can go a long way with a credit card and your smartphone. In fact, you could quite easily book a vacation to Hawaii, find your nearest surf shop and buy some flowery shorts within the hour.
The problems start if your phone dies or your wallet goes missing. Even if you can find a power socket, you probably won't have a power adapter in your pocket. Without a phone or any money, getting home suddenly becomes an epic challenge.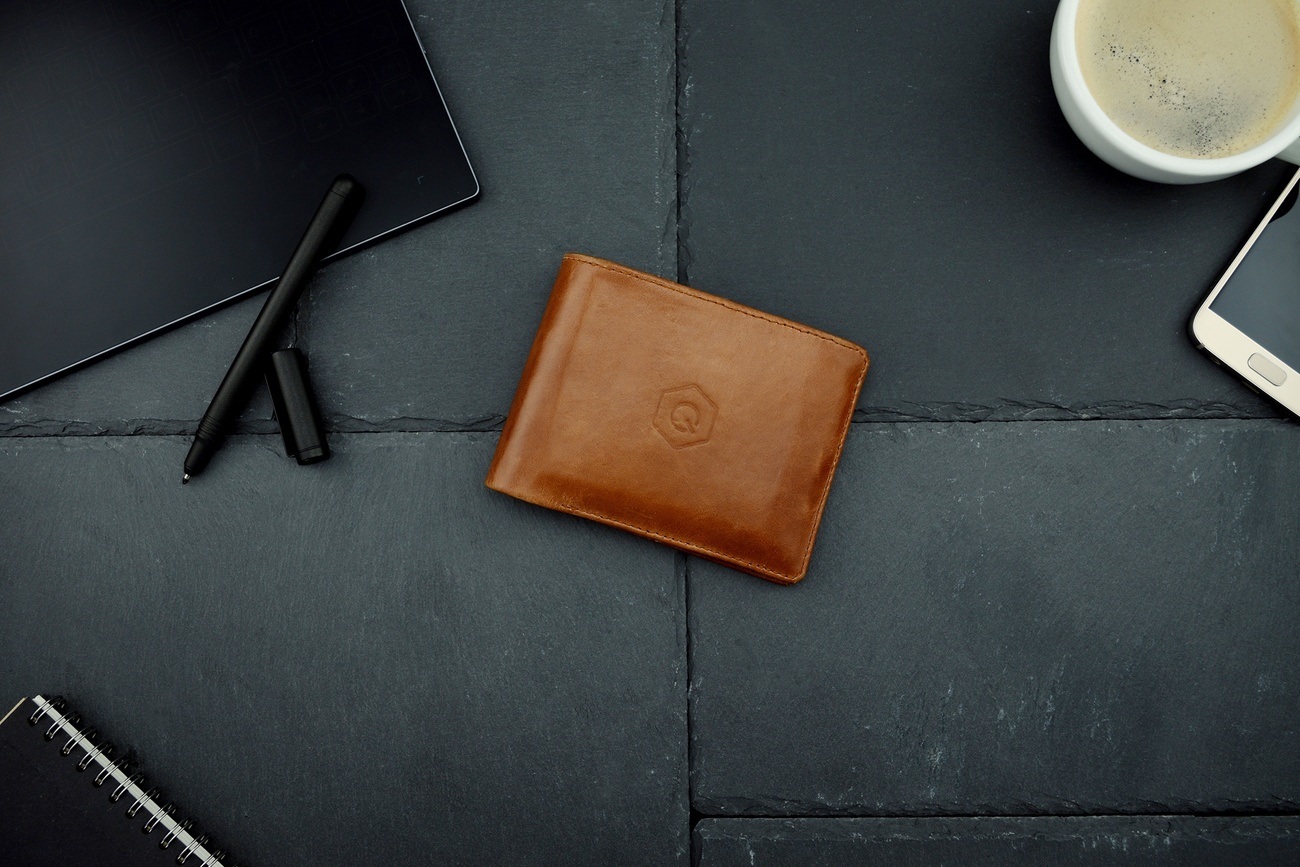 POQIT pretty much solves these problems for good. Tucked away inside the premium leather, this wallet has a 2500mAh backup battery pack. When your phone starts to die, you simply hook it up via the built-in cable. If your device is Qi-compatible, you don't even need a charging cord — POQIT offers wireless charging.
To keep your money safe, the wallet connects with your phone via Bluetooth. You then receive an alert if you leave your money behind. In addition, POQIT has smart fabric on the inside to prevent RFID theft. There's room for 12 cards along with two compartments for bills. The card pocket has a pull strap for quick access.
[tweet_box]The POQIT smart wallet saves the day, with an internal battery that charges your devices[/tweet_box]
Despite all this clever technology, the POQIT is no thicker than a regular bi-fold wallet. It also looks the part, with two styles to choose from: Classic Black and Noble Cognac.
"For POQIT we use premium leather, offering a pleasing look and feel as well as superior durability. The inside of the wallet offers a notable detail: a special smart fabric, protecting your card from data theft, the so-called RFID-skimming." — POQIT on Kickstarter
What we ❤️
The perfect blend of classic looks and modern technology, keeping your money safe and your phone powered.
Future designs
We would love to see more colors and maybe some different sizes.
Availability
Kickstarter: Until June 11th
Pledge: €143 (approx. $129.92)
Deal: Gadget Flow members get free shipping!
Delivery: December 2017