15 Most Exciting Star Wars Themed Products You Can't Ignore
May the force be with you! I don't know when those words first struck me but I definitely know that I've never lived in a world without Star Wars. In the beginning I wasn't aware what this craze was all about but as I grew up, I understood that this sci-fi saga is a lot more than a simple entertainment series. The Galactic Empire does not only take you to the outer space but teaches you a number of vital learnings along the way. May be that's why 4th of May is so special every year. I bet you must be heading for a day full of Yoda quotes and Darth Vader memes but I prefer something more permanent in my life. Well…by permanent I mean these 15 products which are about to make you celebrate the Star Wars Day in a more exciting way!
"Do or do not…There is no try!" – Yoda
Meet the iHome Death Star Bluetooth Speaker. When you're not using it, it's a lovely c. 4 1/2″ diameter Death Star on an acrylic stand. When you are using it, it's a wireless speaker with one-touch connectivity to your Bluetooth device. Oh, and did we mention it also lights up? Yup.
Price: $48.80
Prepare to save the galaxy with the Star Wars Millennium Falcon Wood Wall Clock. Specially designed and made with American walnut wood, this clock shows each and every intricate detail of Han Solo's preferred transportation.
Price: $79.99
The almighty Sith Lord is cool, but breathing like him is not. Freshen up the air in your home with the Darth Vader Ultrasonic Cool Mist Humidifier. Compact and easy to take with you when traveling, this humidifier has a perfect 2-liter capacity to add moisture to the air of any room.
Price: $53.99
Use the power of the force to make sure all of your food is cooked to perfection with the Star Wars Death Star Kitchen Timer with sounds. Giving you up to 60 minutes of timing, this kitchen timer is equipped with authentic lights and sounds to alert you when time is up. The green superlaser and accompanying sound effects are sure to grab your attention.
Price: $17.48
Give your salt and pepper shakers a sci-fi makeover. The Star Wars Salt & Pepper Shakers is here to make those boring dining table requirements look more dramatic and fun. They have been shaped like the busts of Darth Vader (pepper) and a Stormtrooper (salt) which can truly make those everyday salt and pepper containers look far from being boring.
Price: $14
Meet BB-8 – the app-enabled Droid that's as authentic as it is advanced. BB-8 has something unlike any other robot an adaptive personality that changes as you play. Based on your interactions, BB-8 will show a range of expressions and even perk up when you give voice commands.
Price: $122.99
Let Star Wars become your reality with the R2-D2 Moving Refrigerator. This life-sized R2-D2 model actually moves just like in the film and is powered by a remote control. If it wasn't enough just to hang out with him, he also doubles as a refrigerator. The R2-D2 Moving Refrigerator has enough space inside for an entire six pack of your favorite beverage.
Price: $8868
[tweet_box] Best #StarWars products for those who love the Galactic Empire! #maythefourthbewithyou [/tweet_box]
Let the Dark Side power up your gadgets with this Stormtrooper USB Car Charger. This car charger when plugged into your 12V vehicle power socket, will be able to deliver 2.1 Amps of current for your phone, tablet or any other USB compatible device. It's a unique car charger for the Star Wars fans which is an officially licensed Star Wars merchandise and will work with anything that charges via USB.
Price: $14.99
Inspired by the galaxy's most iconic short-range assault craft, this officially licensed nutcracker is made from high-quality solid steel – giving it a feel as cold as Darth's handshake and a grip as tight as the Empire. Just pop your nut into the central chamber and twist the Tie Fighter's wing. With barely any resistance, a threaded bolt will go full Alderaan on your nut's shell.
Price: $58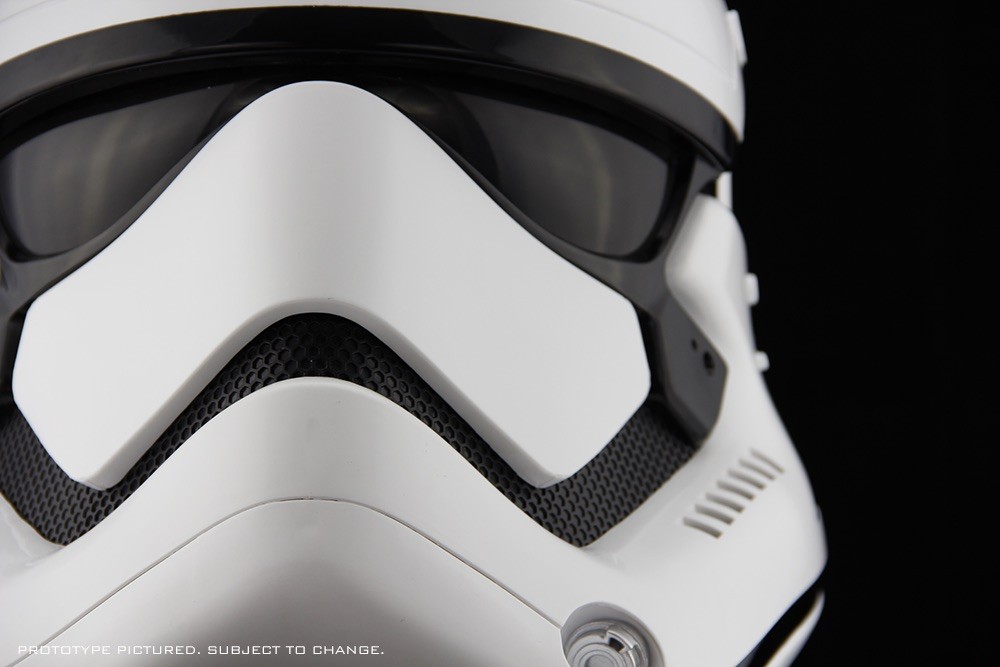 Top off your collection with the Star Wars: The Force Awakens Stormtrooper Helmet. Designed in a 1:1 ration, this helmet is chock full of authentic features that really bring it to life. The injection molded plastic helmet is ultra lightweight and was made based on the original digital files that were used in The Force Awakens film.
Price: $249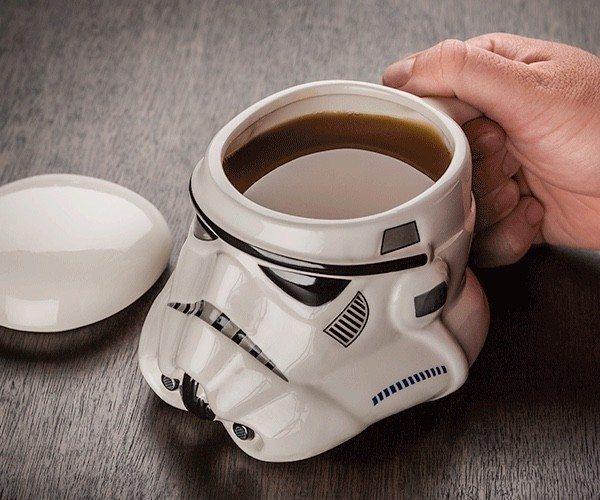 Those days of the week when you wish to sit back and relax with a cup of fresh coffee can be a bit more entertaining if you have the Star Wars Stormtrooper Helmet Mug. It's not only inspired from the Stormtroopers but can also hold 24 ounces of your favorite beverage at one time. The mug has a removable lid and is made of ceramic.
Price: $9.65
Let's make this Star Wars day special. What would you pick from the above list for your loved ones?