17 travel gadgets to make your vacation better than ever
Planning your summer vacation? These essential travel gadgets should make your trip less stressful and more fun.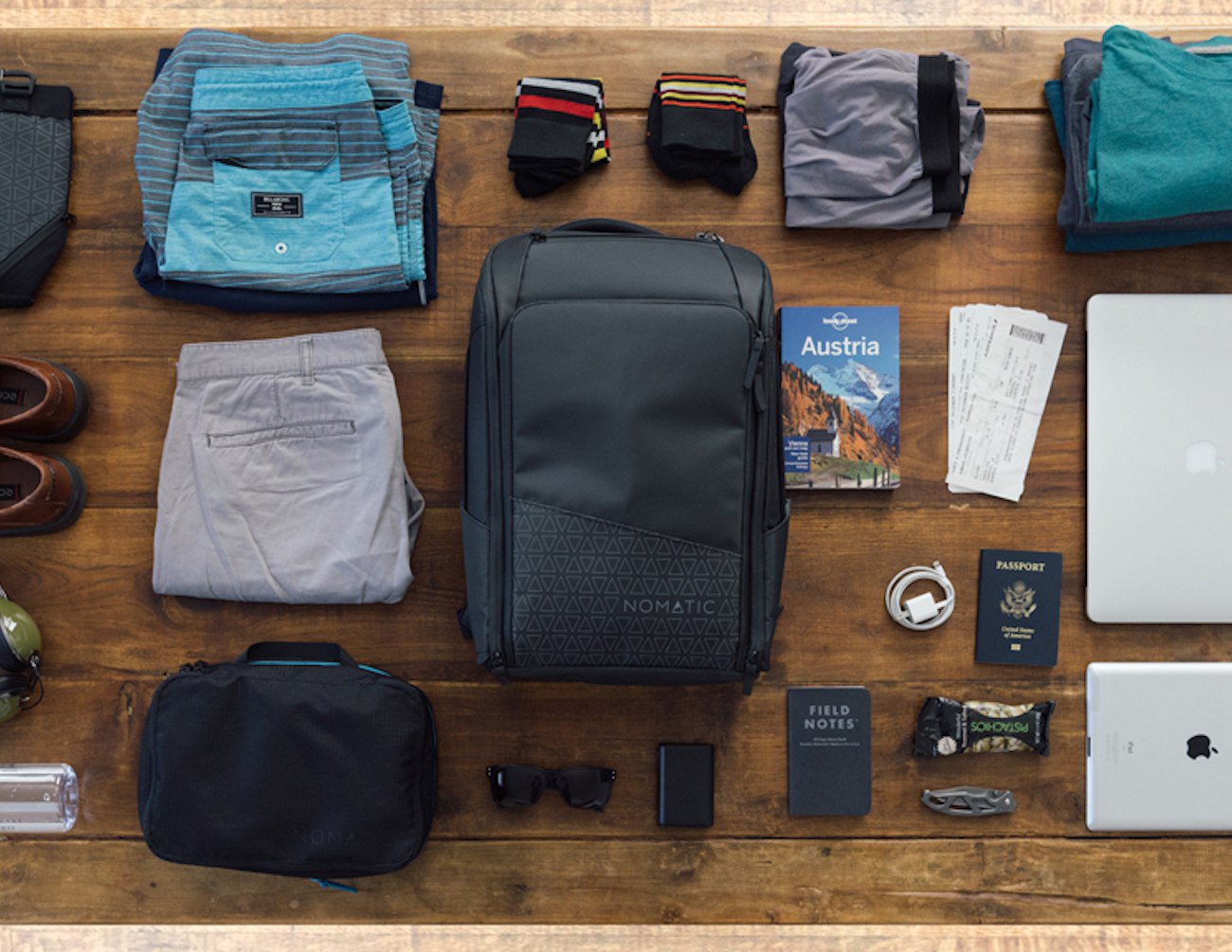 It's been a long cold winter, but at long last, summer is here. Whether you're jetting off around the world or going on an adventure closer to home, these travel gadgets should keep you comfortable.
Packing for any vacation can be a nightmare, but this carry-on suitcase makes things simpler. When you arrive at your hotel, you have instant access to all your clothes. (Price: $249 USD)
With a TSA-approved laptop pocket and space for extra clothes, the Nomatic backpack is ideal if you're traveling light. The skin is waterproof, and it also has an RFID-blocking pocket. (Price: $209 USD)
Of course, true nomads and adventurers may need something larger. The GR3 is small enough to count as carry-on luggage, but it has a huge 45-liter capacity. (Price: $455 USD)
This brilliant set comes with seven bags, which help to keep your stuff organized inside your suitcase. The set includes a shoe compartment, a cosmetics bag, a gadgets pouch, and a little bag for your tickets and passport. (Price: $129 USD)
Vacuum-packing your suitcase is a great way to save space. With this portable vacuum, you won't need to bring your Dyson on vacation just to pack more. (Price: $50)
This compact selfie stick extends to 20.5 inches for natural-looking group shots. In addition, the device uses Bluetooth alerts to ensure you can't leave it behind. (Price: $26.99 USD)
If you can't bring your friends on vacation, send them a livestream with Shonin. This wearable camera takes stunning 1080p footage, and the rugged design is completely waterproof. (Price: $149 USD)
Want to capture your trip in cinematic style? This portable drone fits into your backpack, but it can capture awesome video and photos from above. (Price: $799 USD)
[tweet_box]Planning your summer vacation? These essential travel gadgets should make your trip less stressful and more[/tweet_box]
If a drone is slightly beyond your budget, Moment's smartphone video rig should suffice. You get a pro-standard 1.33x anamorphic lens and a 3,100mAh battery. (Price: $29 USD)
For folks with an adventurous streak, the inReach is an essential accessory. This tiny GPS lets you get help from virtually any location on the planet. (Price $349.99)
In essence, Scrubba is a five-ounce washing machine. You simply fill it with water and scrub your clothes on the internal washboard — ideal for backpacking. (Price: $54 USD)
The Power Packer is designed to keep your cables safe in transit. It's also a great place to store small gadgets, such as your selfie stick and travel converter. (Price $39 USD)
When wall sockets are scarce, this 12,000mAh battery will power your smartphone for an extra 45 hours. It also has a USB-C outlet for your laptop. (Price: $130.68 USD)
With a USB-C port, a Qualcomm Quick Charge 3.0 port and two USB 3.0 plugs, this travel charger should have all your gadgets at 100% in no time. (Price: $64.99 USD)
Haber London Flat Leather Passport Holder
Your passport is probably the most important thing in your bag. This stylish leather holder will keep your personal ID safe, with space for foreign cash and up to six credit cards. (Price: $66.29 USD)
Dreamlight helps you overcome jet lag by delivering light therapy. It also blocks all outside sound, while the built-in speakers play soothing ambient audio. (Price: $179 USD)
Security is always a concern on vacation. These slimline belts provide discreet storage for your passport, foreign currency, and other small valuables.
Which travel gadgets do you never leave home without? Tell us in the comments!
The Gadget Flow Daily Digest highlights and explores the latest in tech trends to keep you informed. Want it straight to your inbox? Subscribe ➜