20+ Headphones and Speakers That Would Make Awesome Holiday Gifts
Hands down, I believe all of us have that one friend in our life who's totally crazy about music. They dream music, breathe music, eat music…and so on. Well, to consider the number as one would be an understatement. Music is a favorite for most of us out there. Yeah, may be we don't listen to tracks 24*7 but we could definitely do with a fancy headphone or speaker from time to time. So, when it comes to holiday gifting, I couldn't refrain myself from doing a gift guide on the latest headphones and speakers. Audiophile or not, you're going to love having some of these for the music-o-holics in your life.
ICYMI: The gift guide on coffee mugs can go well with this as a steaming cup of coffee and your favorite music track are inseparable!
Aura – Wireless Speaker by Harman Kardon
Add unrivalled sophisticated sound to your home with Aura, the wireless speaker by Harman Kardon.
Price: $400
Black Kameleon Series Bluetooth Earbuds
Equipped with only enough wire to comfortably hang around the back of your neck, the time wasted messing around with tangled wires is gone.
Price: $89
aLLreLi U8 Bluetooth 4.1 Sport Headphones
Optimal streaming performance Bluetooth headset uses v4.1 technology and a superior performance chip, ensuring fast data transmission from your mobile device to the headset, so you'll never have interruptions in the music.
Price: $35
SoundBot II Bluetooth Speaker
Take quality sound with you anywhere with SoundBot II. This clever Bluetooth speaker charges wirelessly on a charging pad by transmitting an electric current directly to the speaker with a .4mm gap.
Price: $29
Adaptive fit technology and superior sound quality makes the H2 Headphones by B&O BeoPlay one of the most versatile options available in the market today.
Price: $194
Pillar Bluetooth Speaker by Stellé Audio
There are few things that we lust after when looking at speakers and the Pillar Bluetooth Speaker by Stellé Audio has them all.
Price: $299
Unique audio features and a portable design makes the new Beats Pill+ a perfect accessory for your on the go music needs.
Price: $229
This is an amazing combination of a smart speaker which hangs on your wall and looks like a simple canvas art otherwise.
Price: $600
Aether Cone – The Thinking Music Player
This innovative design will listen to your requests, pick up your habits on music listening and learn your tastes pretty easily so as to create that ideal music atmosphere you desire.
Price: $399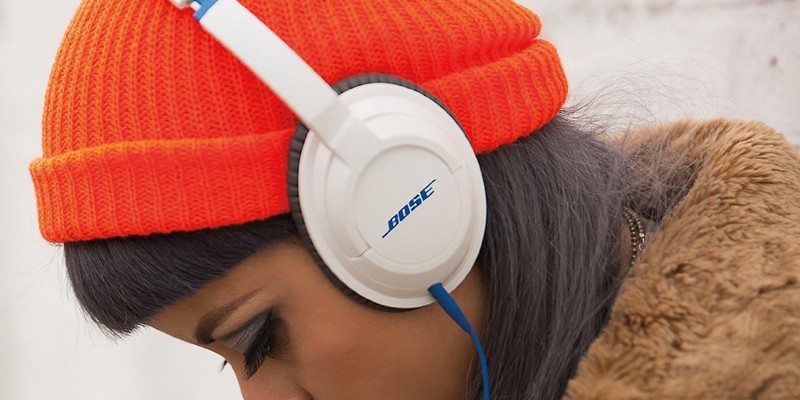 Listening to music will be a stylish encounter if you have the Bose SoundTrue Headphones Around-Ear Style.
Price: $119
Sugr Cube is a powerful AirPlay WiFi-Speaker with amazingly clear and crisp sound. Sugr Cube is controlled by your motions.
Price: $222
Talk S'mores – Noise-Isolating Earphones
The in-ear design and the lightweight form factor makes the Talk S'mores one of the coolest noise-isolating earphones you can use.
Price: $15
Unmonday Model 4.3 Wireless Speaker
An elegant, easy-to-use speaker with some seriously fantastic technology hidden inside the vitro porcelain enclosure.
Price: $774
Tangle-Resistant Noise-Isolating Stereo Earphones
Enjoy a comfortable fit and an enhanced sound quality with the help of the Tangle-Resistant Noise-Isolating Stereo Earphones.
Price: $8
Mars Levitation Bluetooth Speaker System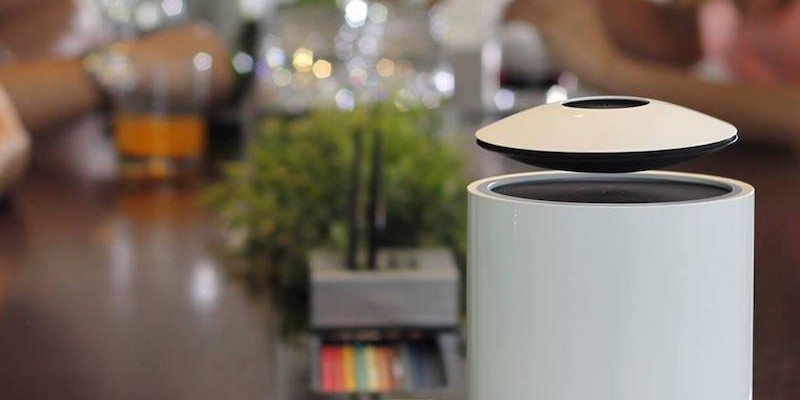 Take your experience with music to a gravity defying level with the Mars Levitation Bluetooth Speaker System.
Price: $299
Use two wireless buds and a smartphone app to control what you hear and how you hear it.
Price: $179
Parrot Zik 2.0 enables you to enjoy Bluetooth v3.0 calls hands free and in high definition.
Price: $399
Parco Della Wireless Speaker
The basalt stone housing makes the Parco Della Wireless Speaker a design inspired from Rome's beauty.
Price: $285
Vtin – Bluetooth 4.0 Shower Speaker
Coming with 8 hours of playtime and a waterproof design, the Vtin Bluetooth 4.0 Shower Speaker will keep you entertained during your shower times.
Price: $30
Want to check more headphones and speakers? Our dedicated collection here will be of help. Happy Gadgeting!